Terrorism: A Global Human Rights Challenge.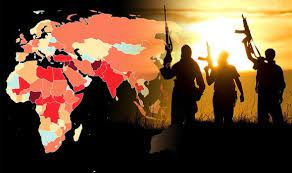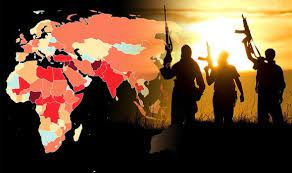 Every year, 21 May is observed as National Anti-Terrorism Day all over the globe. It is commemorated to encourage peace and harmony over terrorism, uniting people from diverse backgrounds to spread the message of humanity.
The day is also significant to promote awareness about the carnage inflicted by terrorists. After mass atrocities that have happened all around the world in the name of religion, it is very important to educate youth about terrorism and its impact on human suffering and lives.
The Rise of Islamic States of Iraq and the Levant
The Islamic State of Iraq and the Levant have taken over about a third of Iraq. They're called ISIS in short, but it's easier to understand what they are if you know them by their old name, "al -Qaeda" in Iraq.
They were a key part of the insurgency after America's 2003 invasions toppled Saddam Hussein. At the time. They had a lot of support from the country's minority – the Sunnis. They held a lot of territories because Sunnis were furious, both at the Americans who had kicked Saddam Hussein out of power, and the Shias who had taken over the government. But al-Qaeda in Iraq had big ambitions that were not known to the Sunnis.
They didn't just want to kick America out but also wanted to set up the Islamic States. They banned music, smoking, women were not supposed to show their hair and they began beheading civilians who disobeyed their rules. Starting in 2006, their brutality lost them the support of Iraqi Sunnis, who partnered with US forces to help push al-Qaeda in Iraq out of the country.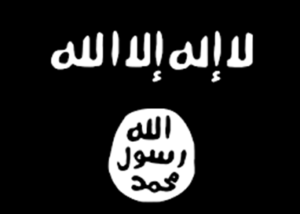 America takes a lot of credit for this. The big thing Americans did in the surge was they helped the Sunnis – Sons of Iraq, rise against al-Qaeda in Iraq and its savage theocratic rule, leading to the defeat of al-Qaeda in Iraq.
They were driven out from much of the territory, they use to control, and then they began rebuilding it. In particular, they became heavily involved in the fighting in Syria. They were trying to overthrow the Shiite Assad regime. Their tactics in Syria were brutal. Their ambitions were so grand than that of al-Qaeda itself, that al-Qaeda cut ties with them.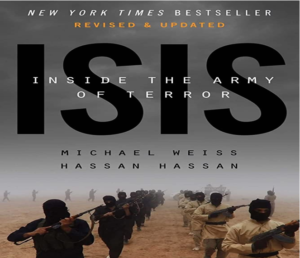 They split with al-Qaeda in February 2014, renamed themselves ISIS, and began setting up extortion rackets from Syria. They took over parts of the oil industry. They sold electricity back to the Syrian government whom they were fighting with.
Meanwhile in Iraq, Prime Minister Malaki, a Shia Muslim, had been ruling on sectarian lines. He was empowering Shias. He was violently breaking up Sunni protests. He was arresting Sunni politicians. So, the minority Sunni population began to fear and hate him. ISIS returned to Iraq and begin selling themselves as the Sunni champion against Maliki.
They gradually gained the power to challenge the Iraqi Government in the country. They targeted the second-largest city, Mosul. It was 800 ISIS soldiers v/s 30,000 Iraqi army troops. In the mostly Sunni city, the Iraqi troops (most of them) put down their arms thinking that Shiite Government do not care for them. Ultimately, this is where ISIS's real power comes from.
They get weapons and money from the territory they control, and they have skilled fighters, but they're facing a government that's widely unpopular among Sunnies. Only a tiny percentage of Sunnis actively support ISIS goals, but still, they let ISIS operate in their territory because they see it as an alternative to a suppressive Shiite-led government.
ISIS's Goals were way too big than what people think, they wanted to set up a new state, one that governs according to ISIS's interpretation of Islamic Laws. So, Iraq's population is caught up between the government led by Shiite forces and the terror organisation- ISIS.
What makes ISIS hard to defeat?
One of the key factors in the rise of ISIS was the Syrian regime's brutal crackdown on peaceful protests in 2011, which triggered a wider conflict. As the conflict escalated, various extremist groups, including ISIS emerged and began to gain ground.
The rise of ISIS was also fueled by its effective use of social media and propaganda, which helped to attract recruits from around the world. Its extremist ideology, which was backed by "their version" of religious explanations with a brutal and uncompromising approach to anyone who opposed it, made it a magnet for disaffected young men and women who felt marginalised or oppressed.
ISIS wanted to create a caliphate and enforce its version of Islamic laws in the territory it controlled. It used social media and propaganda to recruit new members and spread its message. Its brutal tactics such as beheading hostages were meant to create fear and intermediate its enemies.
Additionally, unlike typical terrorist groups, ISIS held massive territory with a large equipped, highly trained, well-armed army just like a state. Oil production and smuggling were how the group made more of its money just like a state. The world has never seen such kind of terrorism before.
World's response to ISIS: The Fall of the ISIS :-
The response to ISIS is not limited to the United States. A coalition of countries launched a military campaign against ISIS. Providing arms and forces to local forces like the Kurdish-led Syrian Democratic Forces (SDF) who fought against the militant group. The battle of Kobani (2015) marked the beginning of the fall of ISIS.
The U.S led coalition led a strike in ISIS-occupied Iraq and Syria. Kurdish and Iraq launched a ground offensive against the ISIS stronghold. External actors such as Iran, Turkey, and Russia played a significant role in the Syrian conflict and had a direct impact on the Rise and fall of ISIS. The Syrian Conflict is largely viewed as a proxy war with various regional and global powers backing different sides in the conflict.
Turkish border town served as the gateway for foreign fighters to enter Syria.
Iran provided military and financial support to the Syrian government.
Iranian-backed military, such as the Lebanese Hezbollah and Iraqi popular Mobilization Forces played a significant role in many parts of Syria.
Russia step up in the conflict in 2015 and launched a special military campaign against ISIS and other militant groups.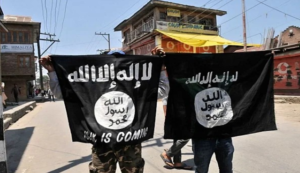 The Aftermath of the Conflict:-
The involvement of external actors in the Syrian conflict had both positive and negative consequences. On one hand, the support provided by Iran and Russia was critical in defeating ISIS in many parts of Syria. On the other hand, the conflicting interests of different external actors led to a prolongation of the conflict and the exacerbation of sectarian tensions. As ISIS began to lose territory it shifted its focus to carry out lone wolf attacks in other countries.
This includes the Manchester Arena bombing during Ariana Grande Concert killing 22 people and 116 injured as per sources. The Sri Lanka Easter Bombing targeted worship places, hotels, and residences killing a huge number of people. Dhaka Attack (1 July, 2016) on which Netflix Movie "Faraaz" is based was also a lone wolf attack by ISIS in Bangladesh. Another deadly attack was in Paris in November 2015 killing 130 people.
In 2017, ISIS lost control of Mosul, its largest and strongest hold in Iraq, and in 2019, it lost its last piece of territory in Syria. The death of its leader Abu Bakr al-Baghdadi in 2019 was a significant blow to the group, too. But while the group may no longer have control over territory, its ideology and influence remain a threat. Moreover, the defeat of ISIS did not address the underlying conditions that led to the group's rise.
Many factors that contributed to the group's success, such as sectarianism and the marginalisation of Sunni Muslims, remain unresolved in Iraq and Syria. In the States of Iraq and Syria, after ISIS turned into barren lands, people lost their lives, homes, and jobs in the war against terrorism. The countries still witness political and economic instability.
More than 5.6 million Syrians have fled abroad to escape, according to the UN. People ended up moving to neighboring like Turkey, Lebanon, and Jordan.
According to UN reports, almost one million Syrians applied for asylum in Europe. There are also estimated to be 6.1 million Syrians who have been displaced and are living in camps or other makeshift accommodations.
For the first time since the beginning of the crisis in Iraq in December 2013, the number of people returning to their area of origin in the country has surpassed the number of people displaced in the country. By the end of 2017, some 3.2 million people had returned home, while 2.6 million remained displaced, according to the International Organization for Migration.
To this end, ISIS-K (The Islamic State in the Khorasan province) , has been active in the Afghanistan region, aiming to avenge the treatment of Uighur Muslims in China. ISIS-K has been met with a response from the Afghanistan-led Taliban, however, which received significant foreign investment from China in exchange for access to oil.
Combined with the ongoing conflict in Yemen and Libya and political instability and economic inequality plaguing the region, there is a real risk that new extremist groups could emerge to fill the void created by the wake of ISIS's defeat.
Conclusion :
"TERRORISM HAS NO RELIGION".
The major problem is ISIS moving from a place to an idea. Up until now, ISIS had one goal defend its territory. But as they lose the territory, ISIS goes from being the kind of place people fight for to be the idea they are fighting for. This idea is so compelling to its followers that people are willing to kill for or die for it.
A wave of ISIS attacks has killed hundreds of people in London, Nice, San Bernardino, Orlando, and many more places around the world. It's worth remembering that these attacks are not always carried out by the people of ISIS. In many cases, these attacks are carried out by people who are radicalised in the countries they live. That's the danger of the idea.
For example – In San Bernardino, where a married couple killed 14 people in an open fire, and ISIS claimed they were supporters. ISIS also took responsibility for the Orlando night club shootout that led to the killing of 49 people but there were no direct links found between ISIS and these people.
It's very important to understand that terrorism hides behind the shield of religion, community, and brotherhood to gain the support of people so it can glorify its radical and extremist ideology and get advantage of it. They do it to spread hatred.
In such militant groups, people are brained washed by such terrorists who teach their own "so-called strategic propaganda rich philosophy" in the name of "RELIGION". It's high time we stop linking any specific religion with Terrorism.
As the wise man says everyone has the tendency to be toxic (filled with negative emotions like hate, extremism, jealousy, etc) but eventually it depends on whether we listen to the devil inside of us or the angel.
Always chose to listen to the Angel, all the survivors of terror attacks remember their family member, friend, colleague, or that stranger that saved their life on that dark day when they thought they would never be able to see the sunrise again.
Our battle against terrorism is the battle of "The Good v/s The Evil" and not "One Religious Community v/s The Other Religious Communities".
"This world belongs to us and we have to make it home for all."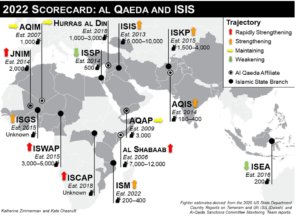 Source Material
Please follow and like us: