Terrorism as a Major Human Right Violation.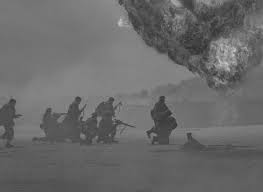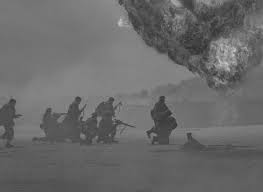 Introduction:
Terrorism is a gross form of human violation that has been in co-existence with us as long as humans have existed. Due to such extreme territorial communism which has been given a false pretence of patriotism many lives have been lost and sacrificed under this name.
There lies a huge difference between patriotism and terrorism. There have been many instances where young lives have been lured under the name of patriotism and had to sacrifice their lives.
Terrorism stands totally against the fundamental rights of humanity as it is a way to coerce government or non- governmental organizations to get their way or cause disruption in the normal course of peace and order of a country. Root causes of terrorism could be poverty, communal and religious differences or status and wealth discrimination.
Due to separate schools of thought various territorial organizations have been born. These organizations have one goal that is to bring chaos and to achieve this goal many lives have been lost and sacrificed in the way. Terrorism has caused widespread destruction and irreparable loss.
Many buildings, architectural wonders and the environment have also been damaged. Terrorism consumes the whole country or place wherever it strikes as it builds a constant fear in the mind of the people.
These organizations train their members that satisfaction can be achieved by the destruction of others. The basis on which the human rights have been built upon are challenged and heavily violated. Moving from one place to another in one's own country with a constant fear in our mind is not right. Terrorism has also caused territorial strife resulting in bitter international relations with other countries.
Terrorism has violated all human rights as it causes loss of life and brings fear in one's mind and it also violates international laws. Due to such terrorist activities some countries have been deemed as supportive of this practice and that country is often looked upon in a negative light.
Terrorism is not caused by big organizations but rather smaller ones with conservative thinking and a vendetta against a particular religion or country or superiority complex. These small organizations often brainwash people from the backward or from the forgotten parts of the society and make them follow only one motto even at the cost of their own lives.
Terrorism is still active in the modern society due to more advanced technologies and networks which helps in broadening their organizations. These organizations maybe small but hold a lot of power, money and influence as they may be funded by political greed or narcissism.
At the onset of a new century and a new millennium an event took place that shocked the entire world and caused mass frenzy was the 9/11 attacks of the USA in 2001.
Terrorism can result in the loss of freedom for individuals, as security measures are sometimes heightened in response to attacks. Counter-terrorism efforts may involve restrictions on movement, increased surveillance, and limitations on civil liberties, potentially infringing on the right to liberty and freedom of movement.
Terrorism creates an atmosphere of fear and insecurity within societies. People should be able to live without constant threat to their safety, and terrorism undermines this right, affecting individuals' physical and psychological well-being.
Counter- Terrorism:
Counter-terrorism measures may sometimes lead to the erosion of due process and fair trial rights. In the name of national security, governments might adopt extraordinary measures that compromise legal safeguards and infringe upon the right to a fair trial.
Counter-terrorism efforts can involve increased surveillance and monitoring of individuals, potentially infringing upon the right to privacy. These measures often expand the powers to gather information, which can be misused and encroach upon personal privacy.
In the name of counter-terrorism, governments may impose restrictions on freedom of expression, including censorship, surveillance of online activities, or targeting of journalists, activists, or human rights defenders.
This can stifle dissent and impede the free flow of information and ideas. Counter-terrorism operations that target individuals or communities based on their race, religion, or ethnicity can contribute to discrimination and violate the principle of equality.
Profiling based on these characteristics is ineffective and unfair, as it assumes guilt or potential criminality based on inherent attributes rather than individual behavior or evidence.
Counter-terrorism operations, particularly in conflict zones, can lead to population displacement, forced migration, and the violation of the rights of refugees and internally displaced persons.
Civilians may be uprooted from their homes, facing precarious living conditions and limited access to essential services.
It is important to address terrorism in a manner that respects human rights. While governments have a responsibility to protect their citizens from acts of terror, it is crucial to strike a balance that preserves human rights, upholds the rule of law, and promotes a just and equitable society.
Please follow and like us: