"GENDER EQUALITY IS NON- NEGOTIABLE FOR WOMAN'S RIGHTS" IN INDIA CAN WE EXPECT THIS MENSTRUAL LEAVE?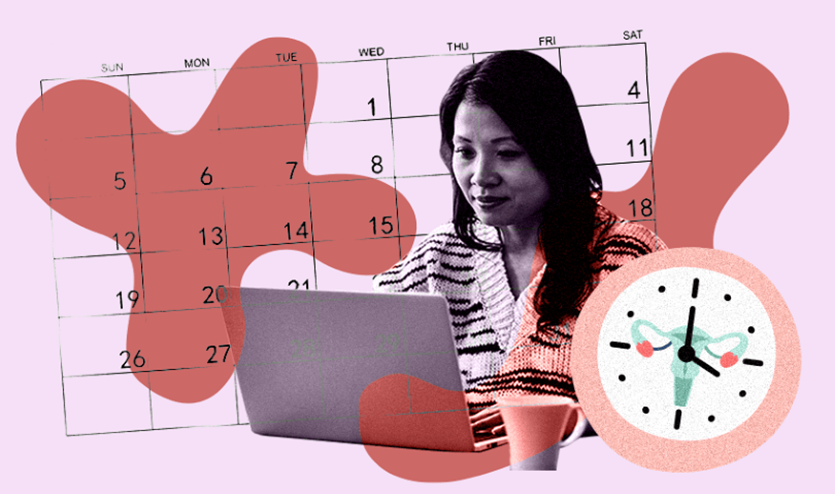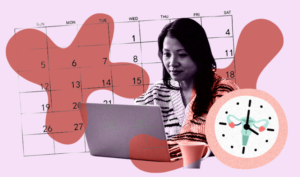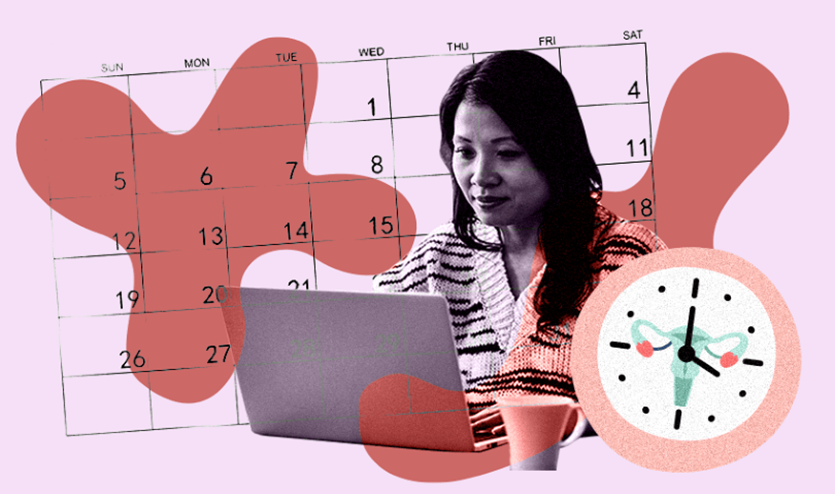 Menstrual misery is followed by premenstrual and postmenstrual symptoms, such as mood swings, sleepiness, and clumsiness, making it difficult for women to work long and exhausting hours.
Menstrual leaves are not alien to our culture in the notion or thought. It needs to be utilised, accepted, and normalised more, to put it simply.
Some steps initiated in India:-
The Bihar government has allowed female employees two days of paid period vacation since 1992. During this time, they are able to take a day off on any day of the month without giving a reason.
The Supreme Court of India argued in favour of women obtaining menstruation leave to take care of their health and families in the famous case of S. L. Bhagwati vs. Union of India and Ors. This basic right should have been available to women since 1992, yet a large number of businesses still do not.
Later, in 2017, a Mumbai-based digital media business announced the "first day of leave," a one-day break for women. For all of the organization's female workers, the policy was implemented. The private schools in Kerala implemented a period leave policy for all the female instructors working there in 2017 in accordance with a similar regulation. These organisational actions prompted the centre and the state to establish period policy at the federal level.
The congress member of the parliament and Lok Sabha member named Ninong Ering moved the proposal for the introduction of a private bill known as the Menstruation Benefit Bill, 2017 after hearing all the recommendations and the numerous writ petitions filed in the courts by various businesses and organisations for the introduction of period leave policy.
The main object of introducing this bill in the Lok Sabha was that it would create a women-friendly environment, with the health of the women being considered a priority. However, the bill was opposed by the various ministers of the Parliament stating that this would lead to a drop in the economy, the various women's organizations stated that the bill contained traditional and orthodox thoughts thereby considering women as a weaker sex in society.
The Menstruation Benefit Bill was never passed after being tabled in the Lok Sabha. Every month, a woman experiences her menstrual cycle naturally. According to medical professionals from all around the world, menstruation cramps may be as terrible as heart attacks. Women who have severe pain and weariness during their periods may experience harmful effects on their health. It is also true that men and women have distinct biological makeups, making period leave a fair policy.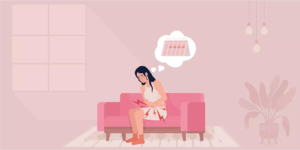 Recent research indicates that women are more likely to feel sadness during their periods if they encounter prejudice at work, from acquaintances, or from family members. This is strongly connected to the widespread rejection of menstruation. The concept of the period leave plan has been carefully investigated in a number of countries, including Sweden, Israel, and even India, where it has been adopted for nurses and physicians. There is no excuse for not establishing a programme like this in colleges and universities.
The idea of basic rights is included in Part III of the Indian Constitution and is crucial for defending individuals' rights and freedoms from the government's encroachment on the authority granted to them. They stand for the core principles that the nation's people hold dear.
In order to make society more gender equitable, we must recognise the importance of menstruation for women. The act of allowing women and transgender women paid leave has sparked discussion among many organisations in the nation. Some people applaud the move as a much-needed reform, while others fear that it would weaken women by casting them in a negative light.
For the sake of gender equity menstrual leave must be given:
Menstruation is a natural biological phenomenon that occurs in women and should be accepted by society as such. Menstrual leave may be considered discriminatory in relation to the fundamental constitutional requirements, but from the standpoint of advancing the status of women in society, it is a form of constructive discrimination.
Moreover, it may be extrapolated that women's health and menstrual hygiene should be taken into account as part of the fundamental right to health because, if ignored, they can have an adverse effect on a woman's health and result in diseases that can be fatal. Period leave must be granted in order to comply with the substantive equality law, which takes into account biological variations between the sexes and makes accommodations for them through structural adjustments and targeted intervention.
The policy of period leave must be considered as a policy that would contribute to the upliftment of women, and gender inclusiveness through the overall development of the same. The grant of period leaves advances in gender equality if they are adopted in spaces committing to menstrual stigma and dismantling gender-based oppression. Hence, India should adopt the policy of period leaves within its legal framework.
Please follow and like us: