HUMAN RIGHTS VIOLATIONS IN THE LOCALITY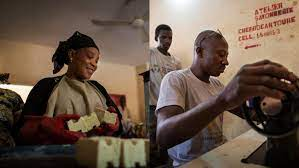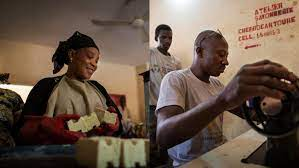 MINORITIES RIGHTS:
I am Asifa Khowaja, from Pakistan basically from Thatta but reside in Karachi for studies. Karachi, being the largest city and economic hub of Pakistan, can only provide shelter and opportunities but can't protect their basic rights.
Karachi has a diverse population comprising various ethnic, linguistic, and religious minorities However, these minorities have faced discrimination, marginalization, and violations of their rights in various forms over the years.
The Constitution of Pakistan protects the rights of minorities but unfortunately, the enforcement of the rights is the main concern of violation. Article 21 and 22 particularly deals with minorities' rights and Article 25 talks about the equality of all citizens irrespective of their caste, culture, religion, or status but when it comes to enforcement/implementation the authorities turn a deaf ear to the voices of those minority groups. Now let's talk about different minorities groups in Karachi;
One of the significant minority groups in Karachi is the Mohajirs, who migrated from India after the partition in 1947. Despite being the majority population in Karachi, the Mohajirs have faced political, social, and economic marginalization.
The Mohajir political party, Muttahida Qaumi Movement (MQM), has accused the Pakistani state of discrimination and human rights violations against Mohajirs, including extrajudicial killings, enforced disappearances, and torture.
Another minority group in Karachi is the Christians, who make up around 2% of the city's population. Christians in Karachi have faced persecution and violence, including church bombings, forced conversions, and blasphemy laws. In recent years, the kidnapping and forced conversion of Christian girls have become a common occurrence, which has caused outrage among the Christian community and human rights activists.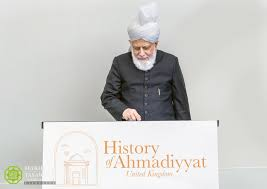 The Ahmadiyya community, who consider themselves Muslims but are declared non-Muslims by the Pakistani state, also face severe discrimination and persecution in Karachi. Ahmadis are not allowed to call themselves Muslims, preach, or display Islamic symbols. In recent years, there have been reports of Ahmadis being attacked, their mosques vandalized, and their properties seized.
The Shia community, another minority group in Karachi, has also faced violence and discrimination, including targeted killings, bombings, and forced displacement. The extremist groups have targeted Shia mosques, Imambargahs, and processions, resulting in several casualties.
In addition to these minorities, transgender individuals in Karachi have also faced severe discrimination and violence. Transgender individuals are often subject to police harassment, physical and sexual violence, and social stigma.
Last but the least, minorities in Karachi face significant challenges and violations of their rights. The government must take concrete steps to protect and promote the rights of minorities, including enforcing laws against discrimination, holding perpetrators accountable, and promoting social inclusion and tolerance. Human rights organizations must also continue to monitor and document human rights violations against minorities and advocate for their protection and promotion.
CHILD LABOR: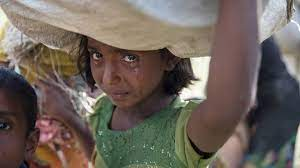 Child labor is a significant social issue in Karachi. Karachi has a high poverty rate, which contributes to the prevalence of child labor. Children as young as five years old are forced to work in hazardous and exploitative conditions, depriving them of their right to education and exposing them to physical, emotional, and psychological harm.
Many children in Karachi work in informal sectors such as street vending, waste picking, and domestic labor. These jobs are often dangerous, and children are exposed to hazardous working conditions and harsh treatment from their employers.
Furthermore sub-clause 3 of Article 11 clearly mentions that no child below the age of fourteen years shall be engaged in any factory or mine or any hazardous employment. Child domestic workers, for example, are particularly vulnerable to exploitation, abuse, and trafficking. They work long hours, perform heavy labor, and often face physical, sexual, and emotional abuse at the hands of their employers.
The government of Pakistan has laws that prohibit child labor; Article 11 of the Constitution of Pakistan prohibits all forms of forced labor, and slavery but enforcement is weak and often ineffective. Moreover, poverty and lack of education make it challenging for families to resist the economic pressure to send their children to work. Children from marginalized communities, such as religious minorities and those living in slums, are particularly vulnerable to child labor due to discrimination and lack of access to education and social services.
Efforts to combat child labor in Karachi have included awareness-raising campaigns, education programs, and policy changes. However, these efforts have been limited in their impact, and child labor continues to be a significant problem in the city.
There is a need for stronger enforcement of existing laws, as well as investment in education and social services, to address the root causes of child labor. Additionally, more needs to be done to raise public awareness of the harmful effects of child labor and to promote alternative solutions for families living in poverty.
Please follow and like us: