THE UNSANITARY TRUTH OF PERIOD POVERTY IN RAJASTHAN: A HUMAN RIGHTS PERSPECTIVE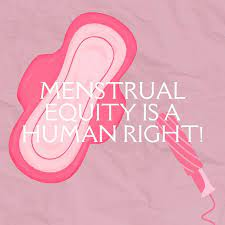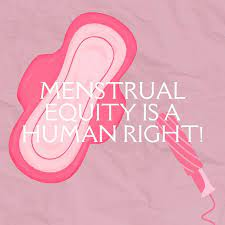 Introduction
Menstruation is a normal biological function that affects 50% of people worldwide, but it is still taboo in many cultures, which has led to the condition known as "period poverty."
Half of the world's population experiences the natural biological process of menstruation. Period poverty is a reality in many regions of the world, including Rajasthan in India, where menstruation is associated with stigma, prejudice, and poverty. Menstruating people, especially those from marginalized communities, can suffer grave effects on their health, dignity, and human rights when they lack access to sufficient menstrual hygiene products, facilities, education, and information.
Major Challenges that arise
Menstrual hygiene products that are not adequate
Having access to cost-effective, high-quality menstrual hygiene products is a basic human right. However, many Rajasthani women and girls who menstruate do not have access to sufficient menstrual hygiene items like sanitary pads or tampons.
This may lead to unsanitary behaviors like using rags, cloth, ash, or other dangerous materials during the menstrual cycle, which increases the risk of infections, problems with reproduction, and other health problems.
Only 57.6% of women in Rajasthan employ hygienic menstrual protection techniques, with a sizable portion still relying on filthy materials, according to the National Family Health Survey (NFHS)-4 (2015-16).
Additionally, many people who period, especially those from low-income homes, find the price of commercial menstrual hygiene products to be prohibitive. Because menstruation people cannot manage their periods in a safe, hygienic, and dignified way, the unavailability of inexpensive and high-quality menstrual hygiene products breaches their right to health and dignity.
Poor Sanitation Facilities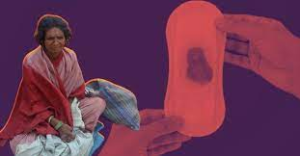 It is essential to have access to clean, safe sanitation facilities in order to adequately manage menstrual hygiene. However, a large number of menstruation people in Rajasthan, particularly those living in rural areas, lack access to basic sanitation facilities, which makes period poverty much worse.
Lack of proper restrooms, especially separate facilities for those who are menstrual, is a problem in many workplaces, public places, and schools, which can lead to unsafe and unhygienic practices when someone is menstruating.
Rajasthan is rife with discrimination and stigma around menstruation, especially in rural areas where cultural and societal norms view it as dirty and humiliating. Menstruating people, particularly those from lower caste and tribal tribes, experience severe effects on their physical, emotional, and social well-being due to numerous layers of stigma and prejudice during their periods. Menstruating people are excluded from religious and social events, which is a discriminatory practice.
Menstruating people in Rajasthan are frequently stigmatized as "impure," denied access to holy sites, and prohibited from taking part in specific social activities. As a result, menstrual people—especially those from lower castes—are marginalized and disempowered.
This feeds the cycle of stigma and discrimination connected with menstruation. Limiting women's movement and access to education during menstruation is another discriminatory practice. In Rajasthan, many women and girls who are menstruating, particularly girls, have movement restrictions and are frequently kept at home when they are menstruating.
This can lead to missed educational opportunities and increase the number of female students who drop out of school, violating their right to an education. Furthermore, because so few people are aware of their rights and the value of good menstrual hygiene, the absence of menstrual education and knowledge worsens the stigma and discrimination associated with menstruation.
Lack of menstrual education
Rajasthan, particularly in rural regions, lacks proper menstrual education. Many people, especially girls, lack thorough and correct information about menstruation, which can lead to misunderstandings, taboos, and unsanitary behaviors that violate human rights.
In Rajasthan, 79% of girls reported receiving no information on menstruation prior to their first period, according to Plan India research. According to the same survey, 70% of females experience fear and embarrassment during their periods as a result of ignorance. Menstruating people do not have the knowledge essential to manage their periods safely and respectably, which constitutes a violation of their right to education.
Health Risks and Reproductive Health Issues
Period poverty in Rajasthan, which results in unhygienic menstruation practices, poses health risks and reproductive health problems. The use of filthy materials, such as rags, leaves, or ash, by people who are menstruating is common and can lead to infections, urinary tract infections (UTIs), and other health issues.
A survey by the Indian philanthropic charity Dasra indicated that just 12% of Rajasthan's menstruation people use sanitary pads and that 68% use cloth as a menstrual absorbent. Furthermore, just 37% of homes have access to soap and water for managing menstruation hygiene. Because menstruation people are subject to health hazards as a result of unsanitary practices, these insufficient menstrual hygiene practices infringe on the right to health, water, and sanitation.
Impact on Education and Dignity
Period poverty in Rajasthan has a substantial negative influence on both education and dignity. Due to a scarcity of menstruation products, inadequate sanitary facilities, and anxiety over embarrassment and stigma, many girls skip school while they are on their periods.
As a result, there are disruptions in the educational process and growing gender gaps in schooling. UNICEF research found that 23% of Rajasthani girls stop attending school once they hit puberty. Menstrual hygiene issues and a lack of amenities in schools, such as separate restrooms and clean water, are associated with this dropout rate. In addition to depriving girls of their access to education, this breach of that right helps to maintain gender inequality and discriminatory behaviors.
Conclusion and Way Forward
In Rajasthan, period poverty must be addressed through a multifaceted strategy. This entails imparting accurate information about menstruation, ensuring that inexpensive menstrual products are available, enhancing sanitation facilities, combating social stigma and discrimination, giving those who experience menstruation access to economic possibilities, and pushing for policy changes.
By focusing on these important issues, Rajasthan may advance gender equality, respect the human rights of those who menstruate, and fight to create a more inclusive and just society where period poverty is wiped out. The reality of period poverty in Rajasthan is a violation of human rights that has an impact on menstruation people's health, education, dignity, and economic well-being.
Comprehensive menstruation education, access to period products, improved sanitation, addressing social stigma, empowering people who menstruate, and campaigning for governmental reforms are necessary to address this issue from a human rights perspective.
Rajasthan may significantly advance social justice, gender equality, and the safe and respectable management of periods for those who are menstruation by putting these measures into place.
Please follow and like us: