IAF Rafale Jets Showcase Oceanic Prowess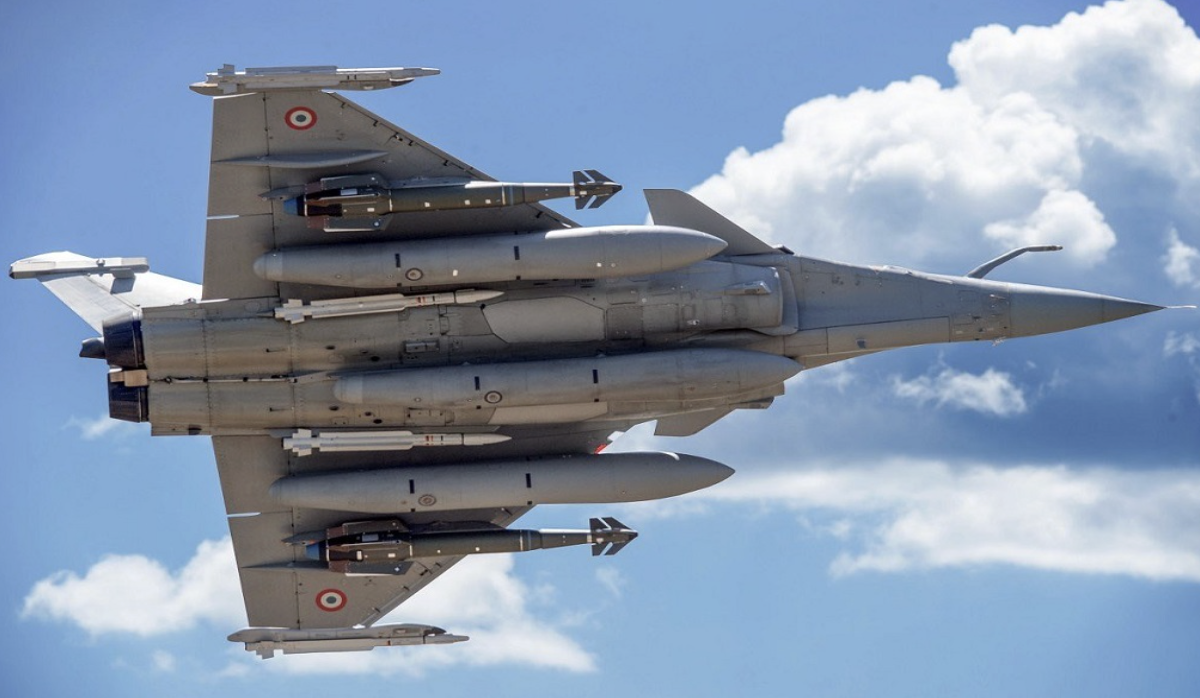 The Indian Air Force (IAF) recently conducted a significant drill in the Indian Ocean region, showcasing the long-range combat capabilities of its Four Rafale fighter jets. These 4.5 generation aircraft have equipped India with advanced air-to-air and air-to-ground missiles, radar, and electronic warfare capabilities, reaffirming its supremacy over the subcontinent's skies.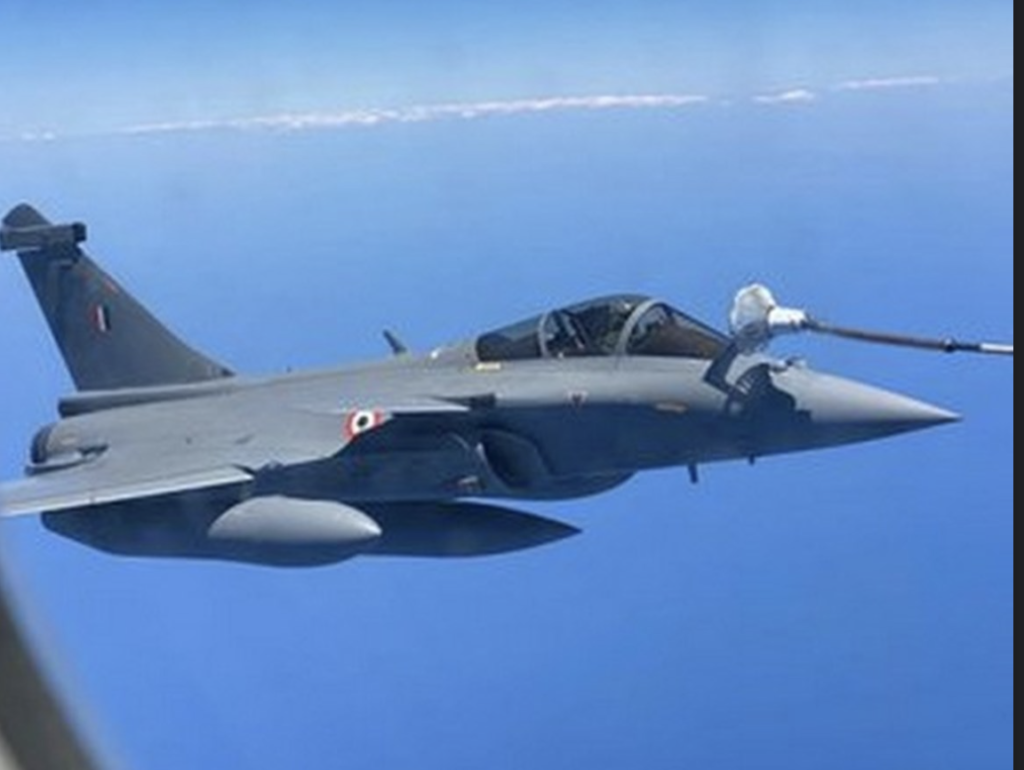 The exercise demonstrated the strategic importance of the Indian Ocean as a bridge for nations in India's
maritime neighbourhood. India's economic interests are closely linked to this region, reflected by its vision of SAGAR (Security and Growth for All in the Region). During this six-hour mission, mid-air refuelling boosted IAF's capabilities considerably. The Rafale fighter aircraft were inducted into service in 2020 amid tensions with China and swiftly became operational.
Indian Air force (IAF)
The Indian Air Force (IAF) was established on 8th October 1932 as the Royal Indian Air Force and later
renamed in 1950. As part of the Indian Armed Forces, its primary role is aerial warfare, with a size of
approximately 170,576 active personnel and 140,000 reserve personnel operating around 1,926 aircraft.

Headquartered at the Integrated Defence Headquarters in New Delhi, the IAF's motto "Nabhah Sparsam
Diptam," translates to "Touch the Sky with Glory" and is derived from Bhagavad Gita. Key figures
include Commander-in-Chief President Draupadi Murmu; Commander of Defence Staff General Anil
Chauhan; Chief of Air Staff Air Chief Marshal Vivekram Choudhary; Vice Chief of Air Staff Amar
Prithvi Singh; and notable commanders such as Marshal Arjun Singh, Chief Marshal Pratap Chandralal,
and Air Marshal Subroto Mukherjee.

Since gaining independence from Britain in 1947 and transitioning to a republic in 1950 while removing
royal titles within its name, India's air force has participated in four wars against neighbouring Pakistan.
Additionally, it has carried out significant operations like Operation Vijay, Operation Magdod
(Meghdoot), Operation Cactus, and Operation Poomalai.
Indian Air Force: History and Key Milestones
The Indian Air Force (IAF) was officially established on 8 October 1932 as an auxiliary arm of Britain's
Royal Air Force, following the Indian Air Force Act of 1932. Its first aircraft flight, consisting of four
Westland-Wapiti Airplanes and five Indian pilots led by a British officer, was commissioned on 1 April
1933. During World War II, the IAF played a crucial role in halting Japan's advance in Burma. Flight
Lieutenant Arjan Singh later became India's first and only Marshal of the Air Force. In 1943, the first
flying school was established in Ambala for pilot training.

After independence and partition, the Royal Indian Air Force supported troop transport but did not engage in air-to-air combat with Pakistan. In 1960, IAF activated No.5 Squadron to support UN operations in Congo during Belgium's withdrawal. The annexation of Goa from Portugal saw significant IAF involvement through Operation Vijay where they provided ground force support.
India suffered losses to China during the Sino-Indian War due to ineffective use of IAF resources.

However, during the Indo-Pak War or Second Kashmir War in 1965, IAF successfully prevented
Pakistan's air superiority. Post-1965 war improvements included creating Para Commandos regiment for logistics supply and rescue operations while focusing on indigenous fighter aircraft manufacturing.
In the Bangladesh Liberation or Indo-Pak War of 1971, IAF played a critical role carrying out numerous
sorties and supporting naval efforts; achieving air superiority throughout conflict. Flying Officer Nirmal
Jit Singh Sekhon received posthumous Param Vir Chakra gallantry award after this war.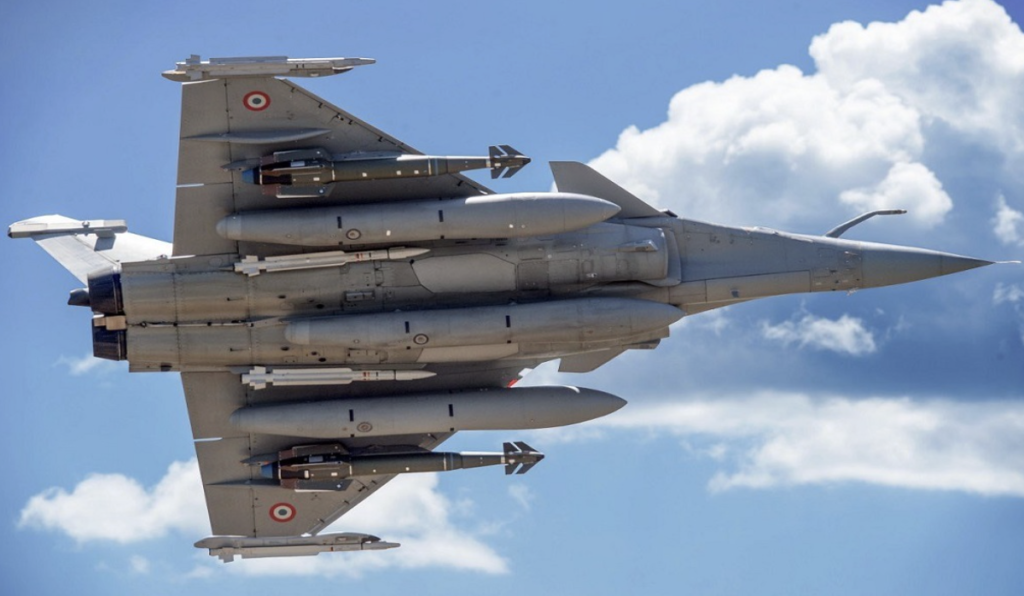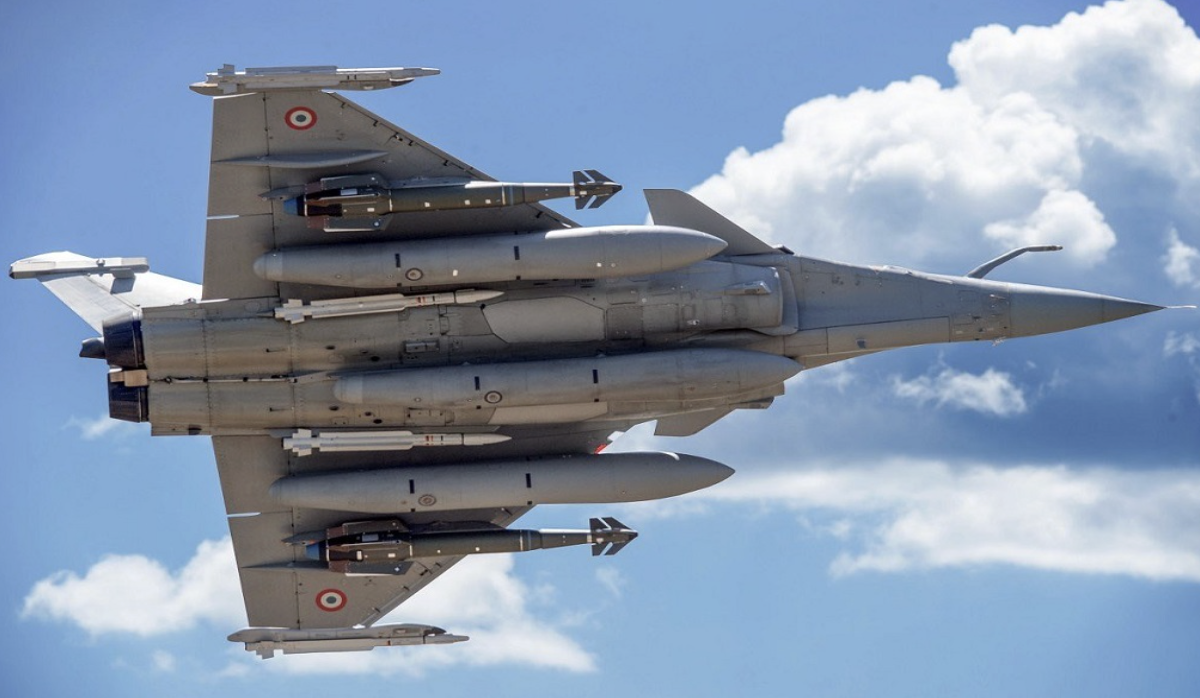 In 1984, India initiated Operation Meghdoot to seize the Saichen Glacier in the disputed Kashmir region.
The Indian Air Force (IAF) used Mi-8, Chetak and Cheetah helicopters to transport hundreds of troops to
the area. In 1987, during the Sri Lankan Civil War, IAF carried out Operation Poomalai (Eagle Mission 4), a
mission aimed at airdropping supplies over Jaffna to support Tamil Tigers. Additionally, IAF supported the Indian Peacekeeping Forces (IPKF) in northern and eastern Sri Lanka through Operation Pavan.

The IAF also assisted Maldives in 1988 through Operation Cactus. In 1999, during Operation Safed Sagar
as part of Kargil conflict, air power was employed for military aviation for the first time in such an
environment. Since then, IAF has effectively guarded India's airspace with numerous examples
showcasing their efficiency.
After Jaish-e-Mohammed's (JEM) attack on Pulwama killed 46 CRPF personnel in 2019, IAF conducted
Balakot air strike targeting JEM camps using Mirage aircrafts. Pakistan Air Force retaliated following
these strikes leading to capture of MiG-21 pilot Abhinandan Vartaman by Pakistan who was later released according to Geneva Convention's obligations.

Aircraft Inventory of IAF
The Indian Air Force (IAF) inventory consists of seven types of aircraft, including the MIG series, Sukhoi
Su-30, HAL Tejas, Sepikat Jaguar, Boeing 707, Ilyushin series. Additionally, it features helicopters like
the indigenous HAL Dhruv and unmanned aerial vehicles for reconnaissance and surveillance. The latest
addition to India's arsenal is the Dassault Rafale; 36 Rafale Jets has been delivered by France in
December, 2022 as a deal had been signed between India and France in October, 2021.

Launched in 2010, the Air Force Network (AFNET) is a robust digital information grid that enables quick
and accurate threat responses. This secure communication network connects command centres with
offensive aircrafts, sensor platforms and ground missile batteries. The integrated air command and control system (IACCS), an automated system for air defense operations rides on AFNET backbone integrating sensors weapon systems and command nodes.
Please follow and like us: