INDIAN CONTRACT ACT OF 1872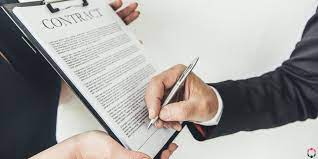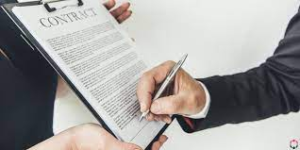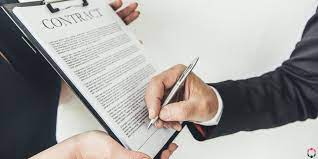 Even before India got independence contracts held a position in the country. It is crucial for every business venture and without any legal documents that is the contract if it is absent then any such type of organization and activities of a business goes un-functional and gain many more hazards to be carried out smoothly.
If a contract gets into a definition it might be defined as a legal piece of paper which binds two parties and makes them liable towards a common agreement where all their duties and rights are laid down, it can either be a promise or an offer and an agreement is required for its very validation and legalisation of that very promise or offers.
Indian Contract Act of 1872, section 23 governs and ambits all sorts of contracts in India. This very law gives us the knowledge that the subject matter of the contract and considerations are completely right and lawful unless and until the law itself forbids it.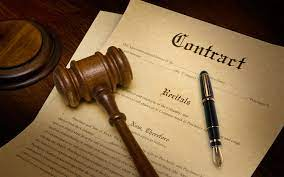 There are certain parameters pre-decided to slash down a contract unlawful and that starts with if the terms and conditions listed down is already breaking any of the law provisions, secondly if the terms are fraud or hurt the moral sentiments of the individual, then the conditions listed may cause someone an injury and the last if it goes or violates any of the general public welfare the contract is considered to be void ab initio which means the contracted created hold no importance from the very beginning.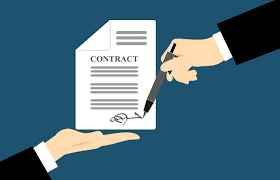 There are several steps involved in the proper formation of the legal contract mentioned in much detail in the Indian Contract Act of 1872 and all these steps are:-
Offer- To initiate a contract firstly an offer must be initiated by either of the parties.
Acceptance- In the process of formulation of the contract minimum of two parties are required if an offer is made by one party and the other party is required to accept that offer.
Lawful consideration- Indian Contract Act, section 25 states that consideration of either of the three types that is past consideration, present consideration or future consideration means that there must be something in return to one party if the desired work of the other party is fulfilled.
Capacity to contract – It just means that the parties willing to come under a certain contract must be competent enough as defined by the law.
Free consent – Under section 15 it deals with coercion, section 16 deals with undue influence, section 17 states fraud, section 18 with misinterpretation and Section 20 with a mistake and if all these are excluded then only a contract stands to be a valid and legal agreement.
Terms and tenure – These two are the backbone of any contract, so to hold a contract's validity, these two things must be very clearly and boldly mentioned and not vague.
Performance – The very contract must be performable and not have such conditions which are going to be next to impossible to perform
Then comes what happens when either of the parties due to any one reason fails to comply with the terms and conditions laid down in a contract and this action got a name in legal language known as the breach of the contract. The breach of contract is broadly classified into three categories:-
Material breach – It occurs when a main component of the agreement to which both the parties earlier agreed and now either one of them fails to do justice with that and it is such an essential part of the agreement without which parties are left with no other option rather than coming to court.
Minor breach – It occurs when a minor or a small part of the contract to which both parties agreed earlier but now either one of them fails to do so.
Anticipatory breach- It mainly occurs when either the party fails or cannot communicate with each other the proper terms of the contract and inform them through a letter, email or any other such medium of communication within a given period of time.
When a breach of the contract occurs there are also remedies to come over with these breaches and these remedies are dealt with under the Indian Contract Act of 1872, section 73 remedies here simply means when one party of the two fail to fulfil the terms and condition listed in the contract to which they earlier agreed with their own consent then the one aggrieved have all in his rights to go to the court to resolve the matter.
Please follow and like us: