INVESTING ICONS : BUFFET AND MUNGER'S ANNUAL MEETING INSIGHTS.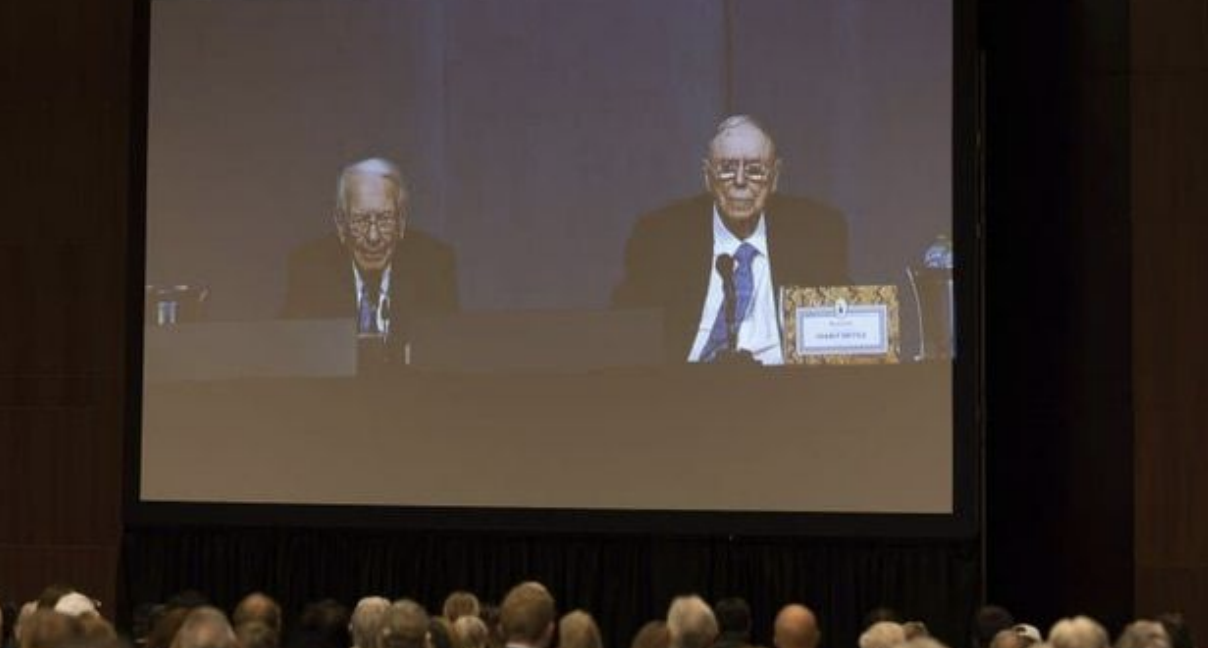 INTRODUCTION
Warren Buffet and Charlie Munger ,two legendary investors and business partners ,have captivated audience with their annual meeting at Berkshire Hathaway .These Meetings have become widely anticipated events ,offerings valuable insights ,with and wisdom to the investor .
As the leaders Buffet and Munger has a vast wealth of knowledge and experience over the years ,making their perspective highly sought after. During these annual meeting ,Buffet and Munger engage in candid discussion about investing , business strategies , life lesson, and much more .Their speeches and Q&A session are known for their wit ,memorable quotes which provide valuable insights into their investment and decision making process .
This article helps to capture and highlight some of the best wit and wisdom shared by Warren buffet and Charlie Munger at Berkshire Hathaways annual meetings .From timeless investing principals to broader life advice .Their words had inspired countless individuals and shaped the investment community .
So lets delve into the treasure trove of knowledge and memorable moments for the annual meetings and
exploring the wit and enduring lessons imparted by Warrren Buffet and Charlie munger .
1] THE POWER OF PATIENCE :- Warren buffet and Charlie munger they both emphasizes the importance of
being patient and long term thinking in investing .
they both also emphasize on value of taking a long term perspective in investing .
They encourage investor to focus on the underlying fundamental of a bussiness rather than being distracted .
2] PRINCIPLE OF VALUE INVESTING :- Buffet and Munger mainly delve into the principle of value
investing they emphasizes the value of understanding company's value and investing in bussiness .
They believe that successfull investing requires discipline ,patience and focus on fundamental analaysis .
3] FOCUS ON QUALITY AND SIMPLICITY :-
Buffet and Munger believe that simplicity not only leads to better investment decisions but also make it easier to
hold onto investment over the long term .
They often emphasize the value of simplicity in investing ,recommending that investors stick to businesses that
they can easily understand .
4] EMBRACING FAILURE AND LEARNING FROM MISTAKES :-
Buffet and Munger believe that failure is an integral part of the journey towards success , as it encourages
individuals to embrace failures and to learn from them ,and use them as a stepping stones for greater
achievements .They encourage the investors to be self critical and to constantly evaluate their investments
decisions in order to improve the time .
5] VALUE OF CONTINUOUS LEARNING :-
Buffet and Munger are known for their voracious reading habits and thirst of knowledge .They mainly follow the
value of continuous learning and expanding ones intellectuals horizons .They have an dedication to lifelong
learning applies to the legal profession as well lawyers can benefit from embracing a growth mindset and
expanding their legal knowledge .They encourage investor to read extensively ,expand their knowledge across
various discipline .
6] INTEGRITY AND ETHICAL BEHAVIOUR :-
Buffet and Munger ethical standard have played a pivotal role in their success , they believe that integrity is non
negotiable and thats one's reputation is built on honest and ethical behaviour .Upholding ethical standard is
essential building trust with clients ,colleagues and the broader legal community .
7] CIRCLE OF COMPETENCE :-
Buffet and munger urge investor to to identify their circle of competence ,focusing on areas where they have
expertise and deep understanding .They believe that staying within ones circle of competence enhances the like
hood of making successfull investment choices .
8] CAPITAL ALLOCATION AND BUSINESS ACUMEN :-
Buffet and Munger emphasize the significance of effective capital allocation within businesses.They encourage
companies to allocate capital wisely ,reinvesting in projects that generate high return and create long term value
for shareholders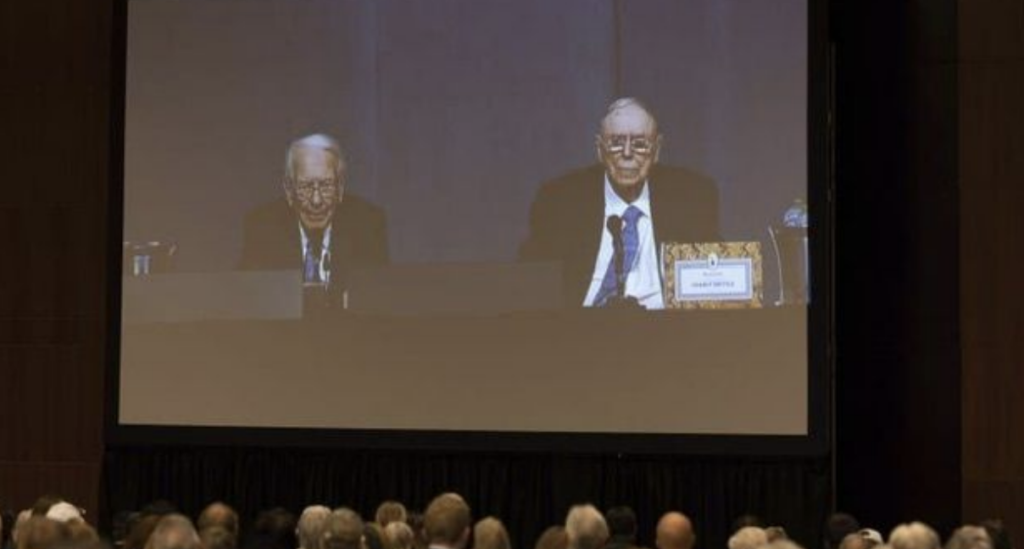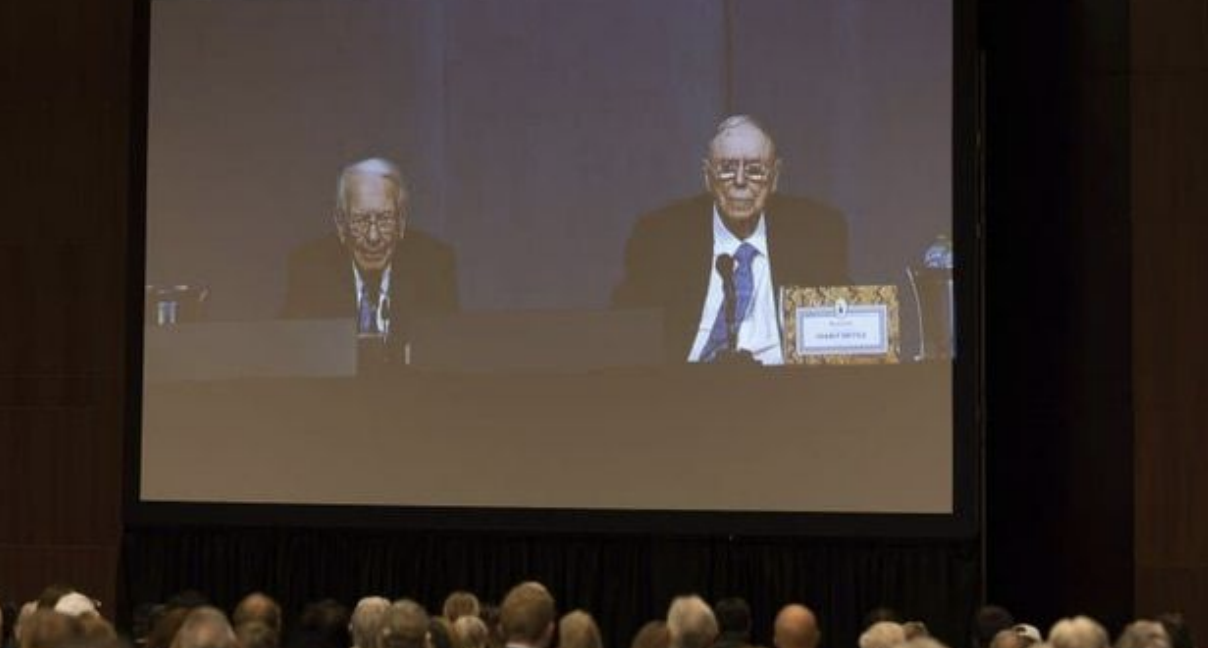 SOME KEY PEICE OF ADVICE GIVEN BY BOTH BUFFET AND MUNGER :-
-Understand what you invest in
-Be patient and don't follow the crowd
-Value investing
-Stay humble and learn from mistakes
-Focus on quality and competitive advantage
-Maintain ethical standards
Continuously learning and stay curious
KEY QUOTES AND HIGHLIGHTS :-
WARREN BUFFET
1 – " RULE NO 1 : NEVER LOSE MONEY .RULE NO 2: NEVER FORGET RULE NO 1."
MEANING – Buffet emphasizes the importance of capital preservation and risk management .
2- "OUR FAVOURITE HOLDING PERIOD IS FOREVER"
MEANING – Buffet advocates for long term investment approach ,focusing on quality business .
3- " PRICE IS WHAT YOU PAY ,VALUE IS WHAT YOU GET "
MEANING – It mainly emphasizes the distinction between price and value in investing .it remind us to focus on
value of investment .
CHARLIE MUNGER
1- "INVERT ALWAYS INVERT"
MEANING – It encourage the different perspective and problem solving .By reversing the problem and looking
it by a different way one can often arrive better solutions .
2- "THE BEST THING A HUMAN CAN DO IS TO HELP ANOTHER HUMAN BEING KNOW MORE "
MEANING -It states that value of knowledge and the importance of sharing it to benefit others
3- "ALL I WANT TO KNOW IS WHERE I'M GOING TO DIE ,SO I'LL NEVER GO THERE"
MEANING – It advocates for avoiding known pitfalls and learning from mistakes of others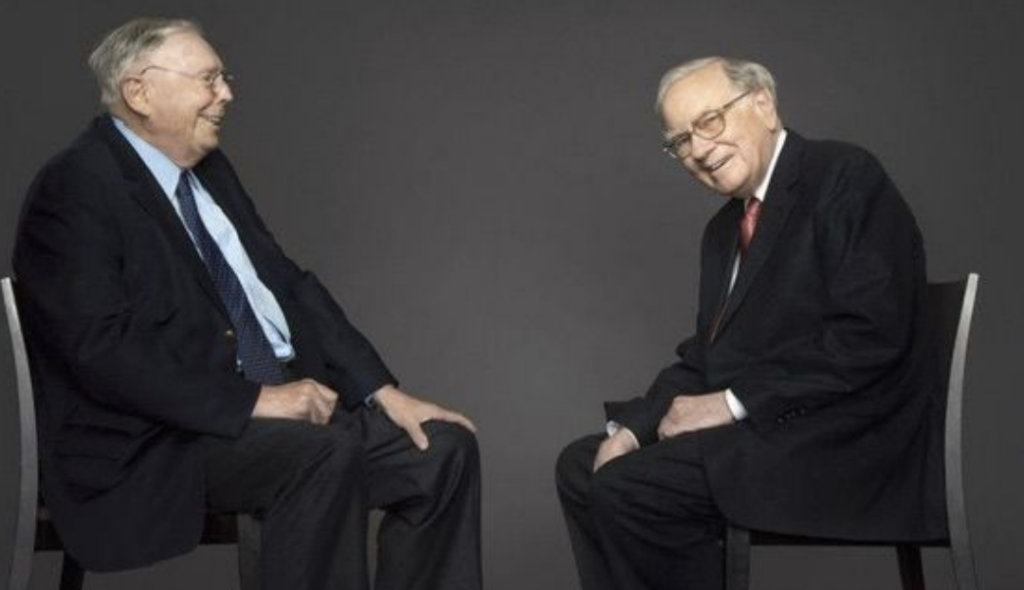 CONCLUSION
Warren buffet and Charlie Mungers wit and wisdom have made a lasting impact on the investment
community .Their annual meeting at Berkshire Hathaway offer invaluable Warren Buffett and Charlie Munger's wit and wisdom have made a lasting impact on the investment community. Their annual meetings at Berkshire.
Hathaway offer invaluable lessons that extend beyond finance, guiding individuals on the path to success in both investing and life. By embracing their principles of capital preservation, long-term thinking, value investing, contrarianism, and ethical conduct, we can aspire to grow as investors and integrate these timeless principles into our own journeys.
Let us cherish and apply the best wit and wisdom from Warren Buffett and Charlie Munger, fuel our pursuit of financial prosperity and personal fulfilment.
Please follow and like us: