The Discovery of Lithium in Kashmir and the Impact on Indigenous Communities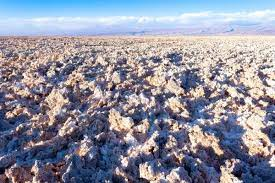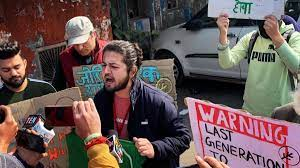 Introduction
The Indian government declared in February 2023 that it has discovered 5.9 million tonnes of lithium deposits in the state of Jammu and Kashmir. This is a noteworthy discovery since lithium is used in electric vehicle batteries and other high-tech items.
The finding might lessen India's reliance on imported lithium while also boosting the country's economy. The finding of lithium in Kashmir, however, has sparked worries about the possible environmental and social consequences of mining. Mining for lithium may be a water-intensive operation that also produces air and noise pollution.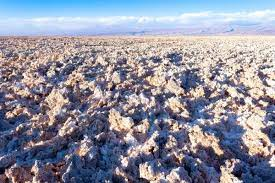 Furthermore, mining can disturb indigenous peoples' livelihoods and harm vulnerable ecosystems. As an environment enthusiast, I am concerned about the possible consequences of lithium mining in Kashmir. Before making any development decisions, I believe it is critical to properly assess the environmental and social implications of mining.
For any new lithium mining operations, I would like to see the Indian government conduct a complete environmental impact assessment (EIA). Mining's possible consequences on water resources, air quality, noise pollution, and biodiversity should be carefully considered in the EIA. I'd also want to see the Indian government speak with indigenous groups and other stakeholders before making any development choices.
Potential Lithium Mining Benefits in Kashmir
The finding of lithium in Kashmir has the potential to help the region in a variety of ways, including:
Economic development: The exploitation of the lithium deposits has the potential to produce jobs and stimulate the local economy.
Energy security: India is a significant importer of lithium at the moment, and the finding of lithium deposits in Kashmir might help the country lessen its reliance on imports.
Environmental advantages: Lithium-ion batteries are an important component of electric cars, which have the potential to lower greenhouse gas emissions.
Technical innovation: The finding of lithium in Kashmir may assist to stimulate regional technical innovation as firms explore innovative ways to collect and utilise the lithium.
It is vital to emphasise that the development of the lithium deposits must be done in a sustainable manner, and that the local community benefits from the development.
The Negative Effects of Lithium Mining in Kashmir
The indigenous population and ecology in Kashmir might be impacted in a variety of ways if and when lithium mining begins.
Economic disruption: The indigenous community may face economic disruption as a result of the mining, since they may lose their land and livelihoods.
Environmental impact: Mining may result in environmental damage such as water contamination and air pollution.
Social disturbance: Because the indigenous community may be compelled to relocate, mining might cause social upheaval.
Health issues: Mining might cause health issues such as breathing difficulties and cancer.
It is crucial to mention that lithium mining may have a positive influence on the indigenous community and the environment. Mining, for example, might generate jobs and enhance the local economy. However, it is critical to guarantee that mining is done in a sustainable manner and that mining profits are shared with the local population.
Reducing the Negative Effects of Lithium Mining
Here are some suggestions for mitigating the harmful effects of lithium mining on indigenous peoples and the environment:
Consult indigenous communities early and frequently: In the design and development of lithium mining operations, it is critical to communicate with indigenous groups early and frequently. This will assist to guarantee that projects are constructed in such a way that the negative effects on indigenous populations and the environment are minimised.
Utilise best environmental practises: Mining businesses should utilise best environmental practises, such as minimising water contamination and air pollution.
Provide economic chances to indigenous communities: Mining firms should provide indigenous populations economic options such as job training and employment prospects. Mining firms should promote indigenous culture and customs. This might involve things like financing cultural programmes and giving indigenous youngsters educational opportunity.
Addressing Concern- To maximise the advantages of lithium mining while minimising its impact on the environment and society, comprehensive environmental and social impact studies are required. This will aid in identifying possible dangers and developing mitigation methods.
It is also critical to employ a collaborative and inclusive strategy that takes into account stakeholders' interests and requirements. Mining firms may assist to alleviate the negative effects of lithium mining on indigenous communities and the environment by following these actions.
The Political Implications of Lithium Mining
The Kashmir area has been a source of contention between India and Pakistan, and Pakistan's intention to harvest and export lithium from the territory might be interpreted as provocative. To prevent worsening the political tensions between the two nations, any step towards lithium mining in the region must be approached with prudence.
Conclusion
Significant lithium deposits discovered in India's Kashmir area provide both potential and concerns. While the economic rewards are substantial, the environmental hazards and political ramifications must not be overlooked.
Responsible and sustainable lithium mining necessitates careful analysis of all elements at play, as well as a commitment to collaborative decision-making procedures that prioritize the welfare of the region's environment and communities.
The finding of lithium in Kashmir is an important step forward. It has the potential to deliver economic advantages to the region, but the environmental and social implications of mining must be carefully considered.
---
Bibliography
Government of India. "India Discovers 5.9 Million Tonnes of Lithium Reserves." Press release, February 9, 2023.
Mukherjee, Aparajita. "Lithium Mining in Kashmir: A Boon or a Bane?" The Hindu, February 10, 2023.
Patel, Jyoti. "The Potential Impacts of Lithium Mining in Kashmir." Mongabay, February 11, 2023.
Sinha, Alok. "Lithium Mining in Kashmir: A Sustainable Solution?" The Economic Times, February 12, 2023.
World Bank. "Lithium Mining and the Environment." World Bank, 2020.
Please follow and like us: