Living Healthy Life is a Basic Right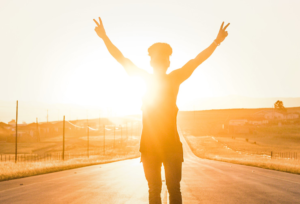 A healthy life is a basic right of every human however it is violated in many forms. The basic violation of healthy life right is the inaccessibility of basic healthcare facilities.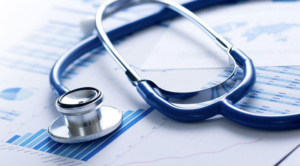 Access to health care services is everyone's right however its violation is seen everywhere either in the form of poor health care services or the cost that is associated with them. Like in our surroundings, private hospitals though provide good health care services and treatment and have all the new technology and great services but they are way more costly than expected.
Thus it became difficult for most people to afford private hospitals, which resulted in people moving towards government hospitals. Government hospitals and clinics are free for the general public but the quality of treatment is very poor.
These are the issues that are being observed by me personally while visiting government hospitals in my city. Firstly there are no proper beds for the patients and a majority of the patients were forced to stay outside hospital wards.
People who had serious medical conditions were still lying in statures outside of wards. Even inside of wards, there were few beds and one bed was given to two patients at the same time, which is very unhealthy in its own way. People with bandages although admitted to the hospital are forced to sleep on the lawns as there was the limited capacity of the hospitals to admit patients.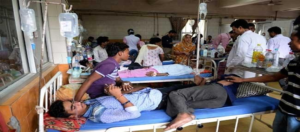 Secondly, the quality of treatment is very poor. This is the personal experience that a person suffering from kidney issues and was on dialysis and was not visited by the doctor for weeks. In the same way, doctors rarely visit the wards as there is no authority that can take action against them and make them abide by the rules and the timings and the visits of the doctors.
The same doctors have their private clinics which they tend to prioritize. They try to spend as much time in their own setup to earn more because in the government setup, their salaries are fixed and there is no one to ask them about their times and visits schedule. Thirdly the behaviour of doctors in a government setting is very rude.
They do not pay heed to the client's problem in detail but rather try to just do it as a formality. Fourthly government hospitals are always short of the prescribed medications. Patients are helpless and tend to buy medicines from private pharmacies.
Also, government hospitals are devoid of advanced machines and technology in treatments which are more convenient and useful.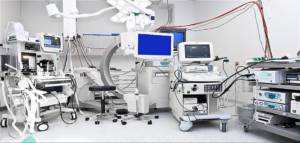 Last but not least the sanitary conditions in government hospitals are very poor. Despite having the staffs still there are poor hygienic conditions in wards. Because of these reasons, people are helpless to move towards private hospitals which are very costly and led to an extra burden on the person who is living from hand to mouth.
Despite these issues, mental health services are also very rarely available and if available are costly which are resulting in poor access to mental health care services, which are way more important than any other thing now. Depression and anxiety are common and despite awareness, people are still unable to utilize the resources because of the poor availability of mental health services.
A healthy life-style is everyone's right, be it physical or mental and access to health care services is the duty of the governments to ensure. It is the responsibility of the competent authorities to make sure that everyone has access to basic health care services. The government needs to keep a check on the costly treatments in private settings.
It is also the duty of the authorities to ensure proper hygienic conditions and advanced instruments in the hospitals. Governments also need to ensure the availability of doctors in hospitals and relevant authorities should make sure that the doctors are on duty in their required schedule and ensure proper visits inwards. The government also needs to ensure the proper bedding facility in the hospitals and needs to improve its services so that everyone in need is catered to.
Likewise, it is the responsibility of the authorities to increase the number of mental health care providers so that mental health issues are dealt with as a priority like physical issues are dealt with. Because without proper attention to these issues on a priority basis things are not going to get better in terms of health.
Please follow and like us: