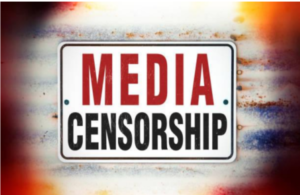 Abstract
Freedom of expression is the most important element in twenty first century. The freedom to express one's views, opinions, ideas, and beliefs without interference from the government or other people or organizations is seen as a fundamental human right.
The International Covenant on Civil and Political Rights and the Universal Declaration of Human Rights both recognize it as the cornerstone of democratic society and provide protection for it. Historically, it was noted that there were number of rules and regulations implemented to curtail the freedom of press in Pakistan.
The present study aims to explore the challenges relating to press freedom in Pakistan and comparison of past governments. The study found that the media in Pakistan had to face many pressures from media ownership, administration, pressure groups, government, political parties and self-censorship.
This research paper is a qualitative analysis of the relation between Pakistan's political and military governments and media.
Introduction
When information or material is controlled, regulated, or suppressed by governments, authorities, or other media institutions, this is referred to as media censorship.
The dissemination of information, ideas, and opinions through traditional media outlets like newspapers, television, and radio as well as internet platforms and social media e.g. twitter, facebook etc are controlled or restricted by a variety of techniques.
Media censorship can take various forms, like self censorship, legal restrictions, content filtering and removal (both print and electronic media), propaganda, ban, social media restrictions etc.
Media censorship has a profound impact on information availability, freedom of speech, and the democratic systems. It can obstruct openness, suppress dissent, restrict public discussion, and
undercut the right of the true information. Censorship may also result in the dissemination of false information and the shaping of public opinion, which can pose a serious threat to a democratic system whereby everyone, has the inherent right to have genuine and authentic information.
For many years, media restriction in Pakistan has been a topic of concern and discussion. There have been periods of very open media in the nation (such as during PPP rule) as well as times of tighter control and limitations. Constitution of Pakistan (1973) guaranteed the right of freedom of expression to all the citizens of Pakistan.
But at the same time, there were certain restrictions imposed on the issues related to Islam, security and national interest (Hamdani 2014). In many circumstances these restrictions were used to regulate media (CRSS, 2014).
The censorship of the press was utilized by various governments, political parties, and nonpolitical entities on several occasions during Pakistan's history in order to curtail free speech. For instance, in 1948, the government imprisoned the editors of three publications and arrested them.
Free media and democracy were crucial for one another. In a democracy, free media served as a watchdog, calling attention to government wrongdoings and pointing every action of the government that is not in favor of common people.
Additionally, it guides the decision-makers about the actual challenges and difficulties facing ordinary people. Media serves as the voice of ordinary people who might have not a direct access to people in authorities.
However, it was observed that the journalists had experienced several difficulties during their careers from a Pakistani standpoint in the past and even are facing the same today.
The print, broadcast, and internet media environment in Pakistan is vibrant and diversified. However, there have been instances of censorship and government interference that have limited the freedom of the press. In Pakistan, censorship of media frequently takes the following forms:
Direct Government Control:
Using a variety of techniques, the government has been known to impose direct control over media outlets. This involves exerting pressure on media organizations economically, such as by refusing government advertising or licenses, and legally, by enacting regulations that allow regulatory bodies to restrict media freedom. For example, Ban on certain news channels.
Regulatory Framework:
Pakistan has regulatory organizations with the power to impose rules on media content, including the Pakistan Electronic Media Regulatory Authority (PEMRA) and the Press Council of Pakistan. Although these organizations work to uphold media standards, there have been questions about their independence and possible abuse to limit free speech. For example,
President Arif Alvi of Pakistan approved two ordinances on February 20, 2022, which amended the divisive Prevention of Electronic Crimes Act (PECA) 2016. PECA was created under the guise of defending against false information and internet offences, such as cyber bullying.
However, political officials' prioritization of complaints and the growing criminalization of defamation have made individuals fear this act rather than feel protected.
The defamation laws have changed, increasing the previous sentence of three years to five, and making defamation a non-bailable offence, among other reforms that aim to drastically alter how media is presented in Pakistan.
President of the Supreme Court Bar Association, described the new rule as an "attack on freedom of press and expression" the day after the ordinances were signed. According to the Islamabad High Court, PECA is unconstitutional.
Attack and violence on journalists
In Pakistan, journalists run the danger of being physically attacked, harassed, and intimidated, especially when they cover sensitive subjects or criticise influential people or institutions. Such events may foster a culture of self-censorship and discourage journalists from writing about particular topics. for example, Arshad Sharif, a well known anchor person was forced to leave the country and later got killed.
Internet and Social Media Restrictions:
In Pakistan, the government has put limitations on social media and online forums. As part of this, websites, social media platforms, and messaging apps may be periodically blocked or
throttled. Additionally, online activity may be watched, and legislation requiring social media corporations to follow laws may be introduced.
Under various regimes, there have been varying degrees of media censorship in Pakistan, with certain eras seeing more severe limitations on press freedom than others.
Here is a comparison of Pakistan's prior governments' treatment of the media: Military regimes (General Parvez Musharraf and General Zia-ul-Haq)
Media control was intense from 1977 to 1988, during General Zia-ul-Haq's rule. Zia severely restricted press freedom, limited political reporting, and rigorously censored material perceived to be unfavorable to Islamic principles or the government. For example, Journalist Naimat Khan drew attention to significant, overt media censorship under former President Muhammad Zia-ul
Haq's regime, which spanned from 1978 to 1988 and was accompanied by martial law. Newspapers were delivered to the president's office at that time, and any news that wasn't judged proper was censored. "Journalists started leaving the spaces where news was censored blank instead of replacing it with other news so that readers would know that censorship is taking place as a way of pushing back against that censorship," Khan said.
The period of General Pervez Musharraf (1999–2008) witnessed some early easing of media control. When private television networks were permitted to run, independent media exploded. However, there were instances of selective censoring, particularly at significant occasions like the Chief Justice's suspension in 2007.
Civilian governments (Benazir Bhutto, Nawaz Sharif and Asif Ali Zardari):
Media freedom throughout Benazir Bhutto's two terms as prime minister (1988–1990; 1993– 1996) was uneven. While certain media outlets were relatively free to operate, there were instances of censorship, particularly when the government came under fire or there were concerns about national security.
During the administrations of Nawaz Sharif (1990–1993, 1997–1998, and 2013–2017), there were incidents of media restriction. The Sharif administration was charged of limiting press freedom, particularly by closing down oppositional media outlets and placing constraints on journalists.
During Asif Ali Zardari's administration (2008–2013), the media climate was comparatively open. With the launch of multiple private television networks and an uptick in government criticism, the media flourished. However, there were sporadic instances of censorship, especially when it came to issues of national security.
Imran Khan's administration (2018- 2022):
The Imran Khan administration has come under fire for its stance on media freedom. Although there isn't a clear-cut censoring strategy, pressure on journalists and media outlets has been a source of concern during the regime. Journalists have reportedly been the target of intimidation,
harassment, and legal action, which has had a chilling impact on media freedom and caused journalists to self-censor.
Shahbaz Sharif Administration (2022- present)
After Imran Khans removal from the office, comes the PDM (Pakistan democratic movement), which is the alliance of various political parties including, PPP, PMLN, JUIF etc. the administration is headed by Shahbaz sharif. The environment for media during this regime remains the same as in previous government where media faced restrictions such as, ban on certain journalists, few journalists were arrested and there are journalists who are even forcefully disappeared and nobody knows where they are. All these things are happening in the country for a long time, the purpose of which is to suppress the right to free speech.
Conclusion
It's crucial to remember that a variety of issues, such as political, social, and security considerations, has an impact on media censorship. It is significant to highlight that there are still independent media organizations and journalists working to report on vital problems and hold authority responsible in Pakistan.
In order to promote media freedom and fight instances of censorship, civil society, human rights advocates, and journalists' groups are essential. Legal challenges, demonstrations, advocacy campaigns, and international pressure to defend freedom of expression as a basic human right are frequently used in Pakistani efforts to oppose media censorship.
However there is still a lot that needs to be done in order for the country to function democratically in a true sense. Without the rule of law, nothing can be changed. In order for the country to prosper and grow, it is extremely important that everyone should abide by the law, and every single individual be given its rights.
---
References
CRSS. (2014). Press in Pakistan. Retrieved from: CRSS.pk
Hamdani, Y. (2014). Major Challenges to Fundamental Right of Freedom of Speech in Pakistan, Media Defense, viewed 20 Oct 2020, http://www.mediadefence. org/blog/majorchallengesfundamental-right-freedom-speech-pakistan#.VbXhi_mqqko
Please follow and like us: