Advancing Human Rights: The Call for a Binding Instrument For Transnational Corporations (TNCs)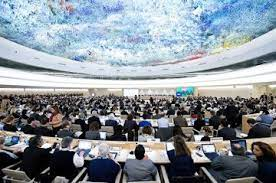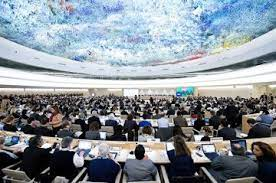 BACKGROUND
Throughout the last few decades, the role of transnational corporations in a globalized society has evolved due to significant changes in the world. The importance of transnational corporations has risen dramatically since the 1980s, significantly impacting world trade and foreign direct investment (FDI).1
Many authors have claimed that TNCs now wield significant power and financial might, sometimes surpassing the States globally.2
On the other hand, States prioritize attracting foreign investment with the conceptual intent of "race to the bottom," often at the expense of individual rights (such as labour or privacy rights, among others) or communal rights (like the right to development or right to clean/healthy environment) and participation in investment decisions.3
According to PBI, a Mexican NGO, investment protection clauses in BITs or Free Trade Agreements further amplify this trend, allowing TNCs to challenge States' legislation that benefits communities.4
In other words, a highly transformative policy might result in a vast international investment dispute between TNCs and the States, with the latter making every effort to avoid such a scenario.5 These legal battles have positive upshots on the company's profits, undermining the interests of affected individuals and communities.
Therefore, in this era of the increasing influence of transnational corporations (TNCs), addressing the potential and persistent human rights violations arising from their activities has become imperative.
The establishment of the Open-Ended Intergovernmental Working Group (OEIGWG) on Transnational Corporations and Other Business Enterprises with Respect to Human Rights aims to formulate a globally enforceable instrument that governs the operations of TNCs.6
This paper aims to analyse the need for such an instrument, its potential benefits in preventing human rights violations, and the prospects for its future acceptance and ratification by states.
WHY IS A LEGALLY BINDING INSTRUMENT NEEDED?
The definition and international legal status of TNCs have been debated in international law for many years.7 There is no uniform definition of TNCs in international law, leading to various interpretations of their legal nature. According to Ivanov et al, most scholars deny TNCs the right to international personality, while some argue for limited (functional) international personality.8
Either way, the truth remains that TNCs are not considered subjects of international law.9In other words, TNCs lack legal personality within the international realm as they are not vested with direct enforceable rights and obligations granted by a binding International human rights Instrument.10
However, they have significant power in international relations as they play a crucial role in state policy-making with influence beyond national boundaries. These impacts encompass all internationally recognized rights, including economic, social, cultural, civil, and political rights.11
While states have traditionally been held accountable for human rights violations, multinational corporations are now recognized as potential perpetrators.
The Office of the High Commissioner for Human Rights (OHCHR) acknowledged that business operations could significantly influence human rights. This influence can yield positive outcomes, such as fostering innovation and providing services that enhance the quality of life for individuals worldwide.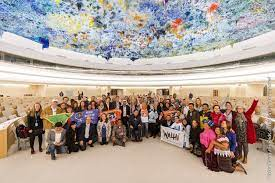 However, it can also generate negative consequences, such as the destruction of livelihoods, exploitation of workers, or the displacement of communities. Moreover, companies can be implicated (as an accomplice) in human rights violations perpetrated by external actors, including States.12
For instance, they may collaborate with security forces to suppress protests through violent means or disclose customer information to states, enabling the identification and punishment of dissenters.13
This aligns with the assertions of Prihandono et al., who highlighted the levels through which TNCs can infringe on human rights to wit: through their own activities; direct contributions (actively encouraging partners to violate human rights); and indirect contributions (relationships with partners engaged in human rights violations).14
In a nutshell, the system of transnational corporations encourages hazardous and socially irresponsible choices in business, frequently resulting in the transfer of risks to workers, communities, and consumers.15
Given the above predicament, the traditional view of holding only States responsible for human rights violations has been subject to heated debate.16 The absence of binding international instruments holding companies accountable for international human rights violations results in reliance on national laws, which may not effectively deter companies due to potential influences and other interests.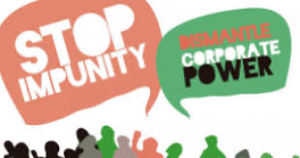 National law enforcement is often susceptible to external influences, especially from companies with significant economic power in a country's development. Establishing a universal legal framework to hold transnational corporations (TNCs) accountable becomes challenging due to the varying legal systems and laws across different countries.
Therefore, the lack of international law control over TNCs' activities and the lack of coordination in domestic policies and enforcement highlights the need for a uniform binding instrument that ensures accountability for human rights violations.
Certain nations, such as Nigeria, have adopted flexible laws and regulations to attract foreign investment, inadvertently creating loopholes that businesses can exploit. This situation arises from the need to compete for global investments.17 In line with the argument, Ivanov et al. have accused States of turning a blind eye to human rights violations perpetrated by TNCs within their borders and even actively aiding and abetting these violations.18
In a rigid regulatory environment, Companies may also engage in asset or operational relocations in response to regulatory pressure or public scrutiny, making effective regulation complex. As an illustration of asset movement, ExxonMobil, a well-known oil company in Nigeria, recently announced its intention to sell its assets to Seplat Energy in 2022 to circumvent regulations.
This move came after 62 years of extracting crude from the local community that has experienced severe environmental damage due to their operations.19 Kalimo et al. gave a good example of operational shopping, such as waste treatment activities with potential hazards that may occur in countries without stringent standards.
At the same time, labour-intensive textile work may be conducted in countries with longer working hours permitted by labour laws. Additionally, certain operations that attract high taxes in the company's home state might be relocated to tax havens.20
Another major hurdle in holding TNCs accountable for environmental and human rights abuses at the national level is the issue of jurisdiction. Due to the multinational nature of these corporations, determining which court holds jurisdiction over a specific case becomes challenging.
Essentially, it becomes easy for corporations to evade liability when their subsidiary causes harm in another country. Victims find it difficult to sue the parent company, which may have greater resources to address the violations and provide appropriate compensation for the harm caused by their subsidiaries. The parent company often asserts its separate entity status and utilizes the corporate veil as a shield to escape accountability.21
Even if the claimant manages to establish jurisdiction against the parent company, typically under the principle of torts,22 the process can be discouraging and costly in accessing remedy. This is particularly true for claimants from a different jurisdiction where the damage occurred, as they are unsure of the outcome considering the level of influence a company may wield in its home country and possibly an enforcement difficulty.23
All the forgoing challenges demonstrate that TNCs have the ability to evade full regulatory control and influence decision-makers, leading to a risk of a legal void.24 To address these problems, voluntary norms, such as the United Nations Guiding Principles on Business and Human Rights (UNGPs), were created to elucidate the states' and companies' distinct roles and obligations in addressing the impact of business activities on human rights.25
Even though these norms have promoted corporate responsibility, their effectiveness is limited as they lack enforceability. PBI exclaimed that despite their value in encouraging companies to uphold, safeguard, and advance human rights, the Guiding Principles do not possess binding force, and no governing entity is responsible for ensuring their implementation.26
Consequently, neither states nor companies are obligated to adhere to them. The NGO emphasized that seven years since the introduction of the Guiding Principles, it has not spotted any improvement in the perilous circumstances faced by human rights defenders.
On the contrary, there has been a surge in assaults against defenders of land, territory, and the environment, indicating that implementing the Guiding Principles, primarily through voluntary codes of conduct, has not yielded the desired impact.27
Thus, it appears that further measures may be necessary.28 In other words, given all the identified challenges, a legally binding instrument is needed to establish clear obligations and standards for TNCs, ensuring accountability and providing victims access to justice and effective remedies. It would fill the gaps in the existing framework and enhance the protection
of human rights. The third revised draft legally binding instrument, incorporating textual proposals from states, outlines comprehensive provisions to regulate TNCs. It addresses crucial aspects like access to justice, liability, jurisdiction, and extraterritorial obligations. These provisions aim to establish a robust framework that can effectively address the challenges posed by TNCs and protect human rights.
OVERVIEW OF OEIGWG'S WORK ON THE THIRD REVISED DRAFT LEGALLY BINDING INSTRUMENT(LBI)
Since June 2014, international efforts have been underway to draft a legally-binding instrument on business and human rights, prompted by adopting Human Rights Council Resolution 26/9 (jointly sponsored by Ecuador and South Africa).29
By this resolution, a decision was made to establish a permanent intergovernmental working group to develop an international legally binding instrument that regulates the operations of such entities in the context of international human rights law.30
The working group, known as the open-ended intergovernmental working group (OEIGWG), has already conducted eight sessions, with the Ninth session initiated on the 2nd of March, 2023.31
The sessions of the OEIGWG have been held periodically, providing a platform for discussions and negotiations among member states, civil society organizations, and other stakeholders. These sessions aim to advance the development of the legally binding instrument and address the challenges associated with corporate human rights abuses.
The Working Group in the first two sessions focused on analyzing the content and nature of the instrument. The third session launched an article-by-article discussion of the instrument. Many delegations supported the instrument, stating it would hold companies accountable and provide access to justice for victims.
The Zero draft of the instrument received criticism from private parties and states. Some states believed discussions were premature and needed more time to implement the Guiding Principles.32
Specific protections for vulnerable populations, such as indigenous peoples, were lacking in the draft. The private sector criticized the draft for inconsistent provisions and potential negative impacts on development and investment.33
A revised draft was prepared after the fourth session, considering contributions and informal consultations. The revised draft was criticized by member states ahead of the fifth session.
The 2nd draft (first introduced at the Sixth Session) of this instrument aims to clarify and facilitate the implementation of states' obligations to uphold human rights in business activities while also outlining the responsibilities of business enterprises.34
The key objectives of the instrument include the prevention of human rights abuses in business activities, guaranteeing the availability of legal recourse and efficient means of redress to victims while strengthening international cooperation and mutual legal assistance to prevent abuses and provide remedies.
The 3rd Revised Draft came up at the 7th Session. Subsequently, it served as a basis for negotiation at the 8th Session with the textual proposals submitted by States during the 7th Session.35 The OHCHR, on its Accountability and Remedy Project (ARP), also provided specific recommendations on the Third Revised Draft's preamble and articles relating to mandatory human rights due diligence.
A comparison was made at the 7th Session between the Third and the Second revised article, and the number of articles was maintained with some changes in their contents and the Preamble.36 The draft addresses the governance gaps and encourages all States to ensure corporations are held accountable for their actions. by identifying the following:37
1. Scope and Applicability (Articles 3 & 11): The instrument aims to cover all business activities, including the transnational ones involving all internationally recognized human rights. It applies to direct and indirect human rights impacts from business activities.
2. Prevention of Human Rights Violations & Due Diligence Obligations (Art. 6): The instrument emphasizes the duty of states to prevent human rights violations by business enterprises, including transnational corporations, within their jurisdiction or control. States must establish regulatory frameworks, including legislation, policies, and enforcement mechanisms (or measures), to ensure corporations respect and undertake human rights due diligence.
3. Extraterritorial Obligations and Adjudicative Jurisdiction (Art. 6, 8 & 9): The instrument recognizes the extraterritorial obligations of states in relation to the activities of their corporations abroad. It calls upon states to regulate and monitor their corporations' extraterritorial activities and ensure they respect human rights and be liable wherever they operate.
It incorporates extraterritorial obligations in its article on adjudicative jurisdiction as it recognizes jurisdiction where human rights abuses occur (which can be anywhere), acts or omissions contributing to the abuse, or where the alleged perpetrators are domiciled.
4. Access to Justice and Remedies (Art. 7): the key focus of the instrument is to ensure secured justice and effective redress for victims of human rights abuses. It calls for establishing accessible and effective judicial and non-judicial grievance mechanisms at the national and international levels to provide remedies to affected individuals and communities. See also Statute of Limitation under Art. 10 (no limitation for crimes and reasonable time must be given in cases)
5. Legal Liability (Article 8): The instrument reaffirms the main obligation of states to safeguard and advance human rights. It underscores the obligation of states to take appropriate measures to prevent, investigate, punish, and redress human rights violations committed by business enterprises.
6. International Cooperation and Mutual Assistance:38 Recognizing the global nature of corporate activities, the instrument promotes international cooperation and assistance to address human rights violations by TNCs effectively. It encourages states, international organizations, and civil society to collaborate in capacity-building, information exchange, and sharing best practices.
7. Transparency and Reporting:39 The instrument emphasizes the importance of transparency and reporting to enhance accountability. It calls for the regular disclosure of relevant information by business enterprises, including their policies, practices, and human rights impacts (under Human Rights Due Diligence in Article 6). States are also encouraged to report on measures taken to implement the instrument.
8. Role of Civil Society and Victims:40 The instrument recognizes the vital role of civil society organizations and affected individuals in promoting and protecting human rights. It highlights the importance of their participation in decision-making processes, access to information, and remedies for victims.
9. Monitoring and Implementation:41The instrument establishes a monitoring and implementation mechanism to assess compliance and progress. This includes regular state reporting and establishing an expert body or committee to review the implementation and provide guidance.
Most authors have posited that the draft instrument represents a significant expansion in understanding corporate human rights accountability, encompassing various business actors, including transnational corporations.
However, Atabongawung, in relation to the 2nd Draft (which is closely impari materia with the third draft), anticipated challenges related to enforcement and compliance would arise, given the limited enforcement capacity of the human rights system and the need for universal adherence.42
This seems true in the opinion of the Article because, borrowing from the argument of Ivanov while making reference to the words of R. Jennings, and A. Watts, pointing out that State "may independently choose the manner of performing its international obligations under domestic law."43
Therefore, the loophole in the Draft still remains that it does not impose direct duties and obligations on corporations but rather places the responsibility/obligation on states to ensure that TNCs comply with human rights standards.
This implies that TNCs are treated as objects of the instrument and cannot be directly sued in international forums without states' involvement. The provisions for dispute settlement under Article 18 reinforce this, granting the right to sue and be sued exclusively to states.
As outlined in Article 4, victims can only pursue legal recourse through judicial or non-judicial mechanisms established by the state.44
One would have expected such treaties to be drafted like that of Bilateral/Multilateral Investment Treaties, which goes as far as vesting the investors/investor company the right to sue the host state, same gesture would have been appreciated in the 3rd Revised Draft if victims are directly vested with the right to sue TNCs at international level.
Additionally, Article 14 emphasizes the need for consistency with international law, which may include adhering to the principle of complementarity, whereby local remedies must be exhausted before seeking international intervention. While Article 14.4 appears to relax this rule, its interpretation remains unclear and subject to various interpretations.
Therefore, the acceptance and ratification of the Second Revised Draft depend on states' willingness to endorse a framework that places the onus on them ensure corporations adhere to human rights standards and addresses the complexities surrounding dispute settlement and victims' access to justice.
THE USEFULNESS OF A LEGALLY BINDING INSTRUMENT(LBI) IN PREVENTING HUMAN RIGHTS VIOLATIONS:
Despite the aforementioned criticisms, below the usefulness of the LBI by merely gazing at the provisions of the instruments:
1. Enhanced Accountability: One of the primary benefits of the legally binding instrument is its ability to partially close the accountability gap in the current international human rights framework. TNCs often operate across multiple jurisdictions, exploiting regulatory loopholes and weak enforcement mechanisms.
Establishing a clear obligation of states under Article 6 to ensure TNCs comply with human rights in their operations and hold them accountable in cases of default has made it easy for the claimant state to sue a defaulting state for environmental damages that are transboundary in nature without the need to argue about the element of attributing the corporate action to the states.
This is simply because there is a duty to prevent such from happening by the state. Regardless of scale, industry, geographic location, or ownership, all business entities are expected to uphold human rights and prevent any involvement in or support of human rights violations.
The LBI acknowledges the universality of human rights and the disproportionate effect of business-related human rights violations on vulnerable communities.45 It also recognizes both civil and criminal liability of business enterprises.46
2. Strengthened Remedies: Victims of human rights abuses often face significant barriers when seeking justice. A binding instrument would facilitate access to justice by enabling affected individuals and communities to hold TNCs accountable through effective remedies. It would create mechanisms for reparations, compensation, and rehabilitation, ensuring justice for victims.
3. Extraterritorial Obligations: Recognizing the extraterritorial reach of TNCs, the instrument underscores the responsibility of states to regulate and monitor the activities of their corporations abroad. This provision addresses the problem concerning companies exploiting weaker regulatory environments in host countries to evade accountability. By requiring home states to exercise oversight and control, the instrument ensures that TNCs respect human rights regardless of where they operate.
Extraterritorial adjudication can benefit African human rights victims, as local enforcement mechanisms are often lacking. Recent cases in Dutch and UK courts involving Nigerian and Zambian plaintiffs demonstrate the potential of extraterritorial adjudication.
Therefore, extraterritoriality allows cases filed in various jurisdictions and emphasizes accountability and access to remedies. Under Article 9, the draft instrument addresses the issue of forum non-convenience, ensuring that courts do not decline jurisdiction based on this principle. It permits applying the law of another state if requested by the victim or their representatives in business-related human rights abuses.
4. International Cooperation and Assistance: Given the transnational nature of MNCs, effective prevention of human rights violations requires international cooperation and assistance. The instrument encourages collaboration among states, international organizations, and civil society to share best practices, build capacity, and exchange information.
This cooperation strengthens collective efforts to prevent and address human rights abuses, fostering a more coordinated and unified response. This also aligns with human rights treaty regimes like the ICESCR, CAT, and CRC.
The draft instrument reaffirms the significance of international cooperation in achieving human rights and imposes a duty on state parties to offer mutual legal assistance and international judicial cooperation.47 States are called upon to cooperate in good faith, provide financial and technical assistance, and undertake appropriate measures to fulfill the purposes of the instrument.
It also expands on judicial cooperation, particularly in criminal litigation, and emphasizes protecting and assisting victims, their families, representatives, and witnesses.48 States are encouraged to recognize and enforce judgments of courts having jurisdiction in accordance with the instrument.49
5. Deterrent Effect: The existence of a legally binding instrument would serve as a deterrent for TNCs, as they would face potential legal consequences for non-compliance. This would encourage TNCs to adopt responsible business practices and prevent human rights violations in the first place.
6. Global Consistency (harmonization): A binding instrument would harmonize standards across jurisdictions, ensuring a level playing field for TNCs and preventing a race to the bottom regarding human rights standards. It would create a more consistent and predictable business environment that respects and upholds human rights. It also provides for consistency with international under Article 14, aiming to harmonize domestic law with international law.
7. Investment Treaties Compliance: By Article 14.5, States Parties are required to ensure that their existing and new bilateral or multilateral agreements, including regional or sub-regional agreements addressing relevant issues covered by the Legally Binding Instrument and its protocols, such as trade and investment agreements, and are interpreted and enforced in a way that does not undermine or limit their ability to fulfill their obligations under the Instrument and its protocols, as well as other applicable human rights conventions and instruments.50
8. Duty to Prevent & Comprehensive Due Diligence: The instrument emphasizes the concept of due diligence, requiring MNCs to conduct comprehensive assessments of their human rights impacts. This includes identifying risks, implementing measures to prevent and mitigate adverse impacts, and providing effective remedies for victims. By mandating robust due diligence processes, the instrument promotes a proactive approach, enabling companies to discover and resolve potential human rights violations before they occur. This aligns with the popular adage "prevention is better than cure."
9. Transparency and Reporting: Transparency is crucial in ensuring corporate accountability. The instrument promotes regular disclosure of relevant information by MNCs, including their policies, practices, and human rights impacts. This transparency enables stakeholders, including affected communities, civil society organizations, and investors, to assess corporate behavior and hold companies accountable for their actions. Similarly, states are encouraged to report on their implementation efforts, fostering a culture of transparency and accountability.
PROSPECTS FOR ACCEPTANCE AND RATIFICATION BY STATES:
The acceptance and ratification of a legally binding instrument depend on several factors, including political will, stakeholder engagement, and the alignment of national laws with the proposed provisions. Also,some criticisms have been made by authors like Ivanov et al. against the gaps contained in the 2nd Revised Draft, some of these gaps are still kept and sustained by the 3rd Revised Draft LBI.
The most notable criticism, similar to this Article's earlier submission, is that the draft does not give the committee the authority to receive or consider direct individual complaints to investigate and prosecute human rights violations by TNCs.51
Claims by individuals can be given special attention vide a supplementary protocol allowed under Article 17 of the Third Draft. Other criticisms by Ivanov et al. include inter alia:52
• Consultations mentioned in Article 6(3)(c) (on Human Rights Due Diligence) for potentially affected individuals or communities are not sufficiently protective. They should instead follow the principle of "free, prior and informed consent" as outlined in international norms like the ILO Indigenous and Tribal Peoples Convention and the UN Declaration on the Rights of Indigenous Peoples.
• Unity in international human rights and international criminal law can be undermined from both external and internal factors. The provisions for criminal liability of entities in Article 8 seem ineffective since many countries, including Russia, Bulgaria, Hungary, and Poland, do not impose criminal liability on entities. This may hinder the implementation of the treaty.
• Article 8(7) is too broad and lacks clarity regarding the extent of liability for companies in preventing harm caused by other individuals with whom they have a business relationship. • Article 10 fails to define the crimes or offenses that qualify as "serious crimes of concern to
the international community as a whole," leaving ambiguity in holding transnational corporations accountable for such offenses.
• Article 10's provisions on recognition and enforcement of judgments lack clarity, particularly in cases where the judgment was obtained through fraud.
• Article 11(2) allows the victim to demand trial in another state's court and choose the applicable substantive law, which may not be appropriate, especially in criminal cases where domestic law should prevail. Etc.
While challenges exist, there are reasons to be optimistic about the prospects of ratification in the future following several amendments and alterations:
a) Giving the State a Chance against Investors: The international legal framework has posed challenges for states in responding to multiple litigation actions brought against them by investors under bilateral or multilateral investment treaties (BITs/MITs).
Typically, these treaties do not allow states to initiate claims against investors except through counterclaims that flow from the investor's main claim. In cases where states have enacted policies to protect human rights or prevent environmental harm, they have been unable to rely on such defenses, as the obligations outlined in human rights instruments apply only to states and not to transnational corporations or investors.53
However, suppose the third draft of the legally binding instrument is ratified, states can likely bring claims independently without an investor needing a main claim based on their duty to prevent.
Furthermore, the court will be precluded from making previous erroneous decisions that disregarded the state's duty to prevent, as stated in Article 6, and will be bound by Article 14.5, which prohibits interpretations of the provisions in BITs/MITs that limit the obligations contained in the third instrument. In essence, states are unlikely to pass up the chance to avail themselves of this opportunity.
b) Growing Support: Over the years, the OEIGWG process has witnessed increasing participation and engagement from states and relevant stakeholders. This demonstrates a growing recognition of the need for an effective international framework to address human rights violations by TNCs. All they need, according to OHCHR, is to establish more trust in regulatory authorities among both civil society and the business community through the mechanism of transparency.54
c) Synergy with Existing Frameworks and Voluntary Norms: The proposed instrument seeks to complement and reinforce existing frameworks and voluntary norms/Soft laws like the UNGPs, United Nations Global Compact, and ISO 26000. Similarly, Bonita refers to the indirect obligation imposed on corporations by the CEDAW, specifically regarding rules pertaining to the prohibition of trafficking.
This establishes a norm that guarantees the right to be free from human rights violations linked to corporations, accompanied by corresponding corporate obligations.55 The forthcoming legally binding instrument will serve to strengthen and reinforce this norm.
Additionally, the CRC Committee has interpreted the CRC as extending to the duties and responsibilities to respect children's rights beyond the state and state-controlled services and institutions, applying them to private actors and business enterprises.56 While this interpretation is non-binding, implementing the Legally Binding Instrument will provide greater clarity and solidify this position. Also, this approach ensures that the legally binding instrument aligns with the broader international human rights framework, making it more acceptable and feasible for states to ratify.
c) Reflect the positions of trending court decisions: Recent court decisions, such as the Eric Barizaa Dooh & Vereniging Milieudefensie v. Royal Dutch Shell Plc in the Netherlands and the Okpabi & Others v. Royal Dutch Shell Plc case in the UK, have demonstrated the potential benefits of extraterritorial adjudication for victims in Africa.
The Parent Shell company was held directly responsible for environmental contamination and related human rights violations in the Netherland.57 Similarly, in the UK Supreme Court case, the court asserted jurisdiction over a tort claim brought by Nigerian citizens against Royal Dutch Shell Plc.58
These developments give hope to human rights victims and indicate the potential for extraterritorial adjudication. Another noteworthy case is Aguinda y Otros v. Chevron Corp., where an Ecuadorian judge ordered Chevron to pay substantial damages for oil contamination. In this case, the judges emphasized that the existence of damages and the right to compensation as sufficient grounds for the ruling, even without specific environmental standards or legal protections at the time. 59
These court decisions highlight the alignment of the legally binding instrument with international human rights and environmental rights cases, making it more feasible for states to ratify it.
c) Lessons from Other Agreements: Examples of successful legally binding instruments, such as the Bilateral Investment Agreement, the Rome Statute, and the Paris Agreement on climate change, provide valuable lessons for the potential acceptance and ratification of the proposed instrument. Building on these experiences can enhance the prospects for states to ratify the instrument
CONCLUSION:
In conclusion, adopting a legally binding instrument is crucial to establishing clear obligations and standards for transnational corporations, ensuring accountability, access to justice, and effective remedies for victims of human rights violations.
While acknowledging the challenges and the need for substantial improvements, the future ratification of this instrument holds the potential to promote and protect human rights. However, it is essential to approach its implementation in a realistic and contextually feasible manner.
The progress made by the OEIGWG and the growing recognition of the instrument's necessity provides optimism for its acceptance and ratification by states. By adopting an inclusive and balanced approach, the international community can take a significant stride towards safeguarding human rights in the context of business activities.
---
REFERENCES:
1 Calliess, 'Introduction: Transnational Corporations Revisited' (2011) 18 Indiana Journal of Global Legal Studies 601.
2Iman Prihandono and Andi A Khairunnisa, Tanggung Jawab Korporasi Multinasional Dalam Hukum HAM Internasional (1st edn, Airlangga University Press 2016)
<https://all.fh.unair.ac.id/index.php?p=show_detail&id=22302&keywords=> accessed 3 June 2023; PBI, 'Why Do We Need a Binding Treaty for Business and Human Rights? | Mexico' <https://pbi-mexico.org/news/2018- 09/why-do-we-need-binding-treaty-business-and-human-rights> accessed 3 June 2023; Debosmita Nandy and Niketa Singh, 'Making Transnational Corporations Accountable for Human Rights Violations' (2009) 2 NUJS Law Review
<https://heinonline.org/HOL/Page?handle=hein.journals/nujslr2&id=79&div=9&collection=journals> accessed 3 June 2023.
3 Maren Zimmer, 'Governing the Sulphur Dioxide Emissions of Multinational Corporations : Putting the Brakes on the Race-To-The-Bottom' (2010) 19 Dalhousie J Legal Study 64; PBI (n 2); Tamo Atabongawung, 'A Legally-Binding Instrument on Business and Human Rights: Implications for the Right to Development in Africa' (2021) 21 African Human Rights Law Journal
<https://heinonline.org/HOL/Page?handle=hein.journals/afrhurlj21&id=273&div=17&collection=journals> accessed 3 June 2023.
4 PBI (n 2).
5 Abdurrahaman Ahmad Yahaya, 'Accountability of Transnational Corporations for Environmental and Human Rights Abuses in Akwa Ibom State, Nigeria' (Legal Research and Analysis, 2023)
<https://legalresearchandanalysis.com/accountability-of-transnational/> accessed 3 June 2023.
6 OHCHR, 'Open-Ended Intergovernmental Working Group on Transnational Corporations and Other Business Enterprises with Respect to Human Rights ' <https://www.ohchr.org/en/hr-bodies/hrc/wg-trans-corp/igwg-on tnc> accessed 3 June 2023; Bussiness & Human Rights Resource Centre, 'Binding Treaty on Business & Human Rights' <https://www.business-humanrights.org/en/big-issues/binding-treaty/> accessed 3 June 2023. 7 Dmitry Ivanov and Maria Levina, 'Prospects of International Legal Cooperation of States under U.N. Auspices in Developing a Treaty on Transnational Corporations and Other Business Enterprises with Respect to Human Rights' (2021) 8 BRICS Law Journal
<https://heinonline.org/HOL/Page?handle=hein.journals/brics8&id=135&div=11&collection=journals> accessed 3 June 2023.
8ibid. Not even the so-called 3rd Revised Draft could define TNCs, Article 1.4 only defined 'Business Activities of International Character', Although there was a definition by the first Draft code made by the UN Commission on Transnational Corporations defining it as "enterprises operating in multiple countries under a decision-making system, with entities linked in a way that allows significant influence over others." this definition is also adopted by the OECD Guidelines for Multinational Enterprises.
9ibid; Prihandono and Khairunnisa (n 2); Nandy and Singh (n 2). Example, Article 3 of the International Court of Justice limits recognition to States and all other International Human Rights Instruments vesting obligation on only the States. See also Art. 10 & 11 of the UN Charter.
10 Atabongawung (n 3).
11 Prihandono and Khairunnisa (n 2); Atabongawung (n 3). According to Atabongawung, this includes right to development
12 OHCHR United Nations Human Rights, 'Frequently Asked Questions About The Guiding Principles On Business And Human Rights' [2014] United Nations Publication; Atabongawung (n 3). 13 United Nations Human Rights (n 12).
14 Prihandono and Khairunnisa (n 2).
15 Radu Mares, 'Liability within Corporate Groups: Parent Companies Accountability for Subsidiary Human Rights Abuses.', Research Handbook on Human Rights and Business (Edward Elgar Publishing 2020). 16 Atabongawung (n 3).
17 ibid.
18 Ivanov and Levina (n 7).
19 Business & Human Rights Resource Centre, 'Nigeria: Local Community to Consider Legal Action against ExxonMobil before the International Court of Justice – Business & Human Rights Resource Centre' <https://www.business-humanrights.org/en/latest-news/nigeria-local-community-may-take-action-against exxonmobil-at-the-international-court-of-justice/> accessed 4 June 2023.
20 Harri Kalimo and Tim Staal, 'Softness in International Instruments: The Case of Transnational Corporations' (2015) 42 Syracuse Journal of International Law and Commerce 363.
21 Mares (n 15).
22 Like the case of Eric Barizaa Dooh & Vereniging Milieudefensie V. Royal Dutch Shell Plc & Shell Petroleum N.V. ECLI:NL: GHDHA:2021:133 (delivered January 29, 2021) available at
https://uitspraken.rechtspraak.nl/#!/details?id=ECLI:NL:GHDHA:2021:133 (accessed 10th of April, 2023) 23 Kalimo and Staal (n 20).
24 ibid.
25 Similar gestures are United Nations Global Compact, and ISO 26000 on Social Responsibility
26 PBI (n 2)
27 ibid.
28 ibid.
29 Atabongawung (n 3).
30 OHCHR, 'Open-Ended Intergovernmental Working Group on Transnational Corporations and Other Business Enterprises with Respect to Human Rights ' (n 6).
31 ibid.
32 Ivanov and Levina (n 7).
33 ibid.
34 Atabongawung (n 3).
35 OHCHR, 'OEIGWG on Transnational Corporations and Other Business Enterprises with Respect to Human Rights ' (n 6).
36 OHCHR, 'Comparison of Third and Second Revised Drafts of a Legally Binding Instrument to Regulate, in International Human Rights Law, the Activities of Transnational Corporations and Other Business Enterprises 1'.
37 The United Nation Human Rights Council, OEIGWG, 'Text of the 3rd Revised Draft Legally Binding Instrument with the Textual Proposals Submitted by States during the 7th Session of the OEIGWG on Transnational Corporations and Other Business Enterprises with Respect to H' (28 February 2022) <https://digitallibrary.un.org/record/3958826> accessed 3 June 2023.
38 Art. 12 & 13
39 Art. 15 & 6
40 PP12, Article 13
41Article 16
42 Atabongawung (n 3).
43 Ivanov and Levina (n 7).
44 Article 4 is on Protection of Victims
45 See Article 3 and 4
46 Atabongawung (n 3)
47 Article 12 & 13
48 Article 5
49 Article12.10
50 Art. 14.5 (a) & (b)
51 Ivanov and Levina (n 7). It only allows state parties to conduct an investigation at the domestic level and in the context of mutual legal assistance, international cooperation, and making bilateral treaties. See Article 5.3, 12.3 and 12.8
52 Ivanov and Levina (n 7).
53 Edward Guntrip, 'Urbaser v Argentina: The Origins of a Host State Human Rights Counterclaim in ICSID Arbitration? – EJIL: Talk!' <https://www.ejiltalk.org/urbaser-v-argentina-the-origins-of-a-host-state-human rights-counterclaim-in-icsid-arbitration/> accessed 5 June 2023.
54 OHCHR, 'Improving Accountability and Access to Remedy for Business and Human Rights Abuses: A Submission from the Office of the United Nations High Commissioner for Human Rights (OHCHR) on the Second Revised Draft of the Legally Binding Instrument (LBI) to Regulate, in International Human Rights Law, the Activities of Transnational Corporations and Other Business Enterprises'.
55 Bonita Meyersfeld, 'A Binding Instrument on Business and Human Rights: Some Thoughts for an Effective next Step in International Law, Business and Human Rights' (2016) 1 Homa Publica – Revista Internacioal de Derechos Humanos y Empresas
<https://heinonline.org/HOL/Page?handle=hein.journals/homap1&id=1&div=3&collection=journals> accessed 3 June 2023.
56 Atabongawung (n 3).
57 Eric Barizaa (n. 22)
58 Okpabi & Others v Royal Dutch Shell Plc [2021] UKSC 3, UK Supreme Court
59. Aguinda y Otros v. Chevron Corp., (2011) Trial No. 2003-0002, Provincial Court of Justice of Sucumbios (Ecuador)
BIBLIOGRAPHY
Abdurrahaman Ahmad Yahaya, 'Accountability of Transnational Corporations for Environmental and Human Rights Abuses in Akwa Ibom State, Nigeria' (Legal Research and Analysis, 2023) <https://legalresearchandanalysis.com/accountability-of-transnational/> accessed 3 June 2023
Atabongawung T, 'A Legally-Binding Instrument on Business and Human Rights: Implications for the Right to Development in Africa' (2021) 21 African Human Rights Law Journal
<https://heinonline.org/HOL/Page?handle=hein.journals/afrhurlj21&id=273&div=17&collect ion=journals> accessed 3 June 2023
Business & Human Rights Resource Centre, 'Nigeria: Local Community to Consider Legal Action against ExxonMobil before the International Court of Justice – Business & Human Rights Resource Centre' <https://www.business-humanrights.org/en/latest-news/nigeria local-community-may-take-action-against-exxonmobil-at-the-international-court-of-justice/> accessed 4 June 2023
Bussiness & Human Rights Resource Centre, 'Binding Treaty on Business & Human Rights' <https://www.business-humanrights.org/en/big-issues/binding-treaty/> accessed 3 June 2023
Calliess, 'Introduction: Transnational Corporations Revisited' (2011) 18 Indiana Journal of Global Legal Studies 601
Edward Guntrip, 'Urbaser v Argentina: The Origins of a Host State Human Rights Counterclaim in ICSID Arbitration? – EJIL: Talk!' <https://www.ejiltalk.org/urbaser-v argentina-the-origins-of-a-host-state-human-rights-counterclaim-in-icsid-arbitration/> accessed 5 June 2023
Human Rights Council, OEIGWG TUN, 'Text of the 3rd Revised Draft Legally Binding Instrument with the Textual Proposals Submitted by States during the 7th Session of the
16
Open-Ended Intergovernmental Working Group on Transnational Corporations and Other Business Enterprises with Respect to H' (28 February 2022)
<https://digitallibrary.un.org/record/3958826> accessed 3 June 2023
Ivanov D and Levina M, 'Prospects of International Legal Cooperation of States under U.N. Auspices in Developing a Treaty on Transnational Corporations and Other Business Enterprises with Respect to Human Rights' (2021) 8 BRICS Law Journal <https://heinonline.org/HOL/Page?handle=hein.journals/brics8&id=135&div=11&collection =journals> accessed 3 June 2023
Kalimo H and Staal T, 'Softness in International Instruments: The Case of Transnational Corporations' (2015) 42 Syracuse Journal of International Law and Commerce 363
Mares R, 'Liability within Corporate Groups: Parent Companies Accountability for Subsidiary Human Rights Abuses.', Research Handbook on Human Rights and Business (Edward Elgar Publishing 2020)
Meyersfeld B, 'A Binding Instrument on Business and Human Rights: Some Thoughts for an Effective next Step in International Law, Business and Human Rights' (2016) 1 Homa Publica – Revista Internacioal de Derechos Humanos y Empresas
<https://heinonline.org/HOL/Page?handle=hein.journals/homap1&id=1&div=3&collection=j ournals> accessed 3 June 2023
Nandy D and Singh N, 'Making Transnational Corporations Accountable for Human Rights Violations' (2009) 2 NUJS Law Review
<https://heinonline.org/HOL/Page?handle=hein.journals/nujslr2&id=79&div=9&collection=j ournals> accessed 3 June 2023
OHCHR, 'Comparison of Third and Second Revised Drafts of a Legally Binding Instrument to Regulate, in International Human Rights Law, the Activities of Transnational Corporations and Other Business Enterprises 1'
——, 'Open-Ended Intergovernmental Working Group on Transnational Corporations and Other Business Enterprises with Respect to Human Rights ' <https://www.ohchr.org/en/hr bodies/hrc/wg-trans-corp/igwg-on-tnc> accessed 3 June 2023
——, 'Improving Accountability and Access to Remedy for Business and Human Rights Abuses: A Submission from the Office of the United Nations High Commissioner for Human
17
Rights (OHCHR) on the Second Revised Draft of the Legally Binding Instrument (LBI) to Regulate, in International Human Rights Law, the Activities of Transnational Corporations and Other Business Enterprises'
PBI, 'Why Do We Need a Binding Treaty for Business and Human Rights? | Mexico' <https://pbi-mexico.org/news/2018-09/why-do-we-need-binding-treaty-business-and-human rights> accessed 3 June 2023
Prihandono I and Khairunnisa AA, Tanggung Jawab Korporasi Multinasional Dalam Hukum HAM Internasional (1st edn, Airlangga University Press 2016)
<https://all.fh.unair.ac.id/index.php?p=show_detail&id=22302&keywords=> accessed 3 June 2023
United Nations Human Rights O, 'FREQUENTLY ASKED QUESTIONS ABOUT THE GUIDING PRINCIPLES ON BUSINESS AND HUMAN RIGHTS' [2014] United Nations Publication
Zimmer M, 'Governing the Sulphur Dioxide Emissions of Multinational Corporations : Putting the Brakes on the Race-To-The-Bottom' (2010) 19 Dalhousie J Legal Study 64
Please follow and like us: