REASONS FOR THE DECLINE OF PAKISTAN FOREIGN POLICY UNDER THE IMRAN KHAN ERA.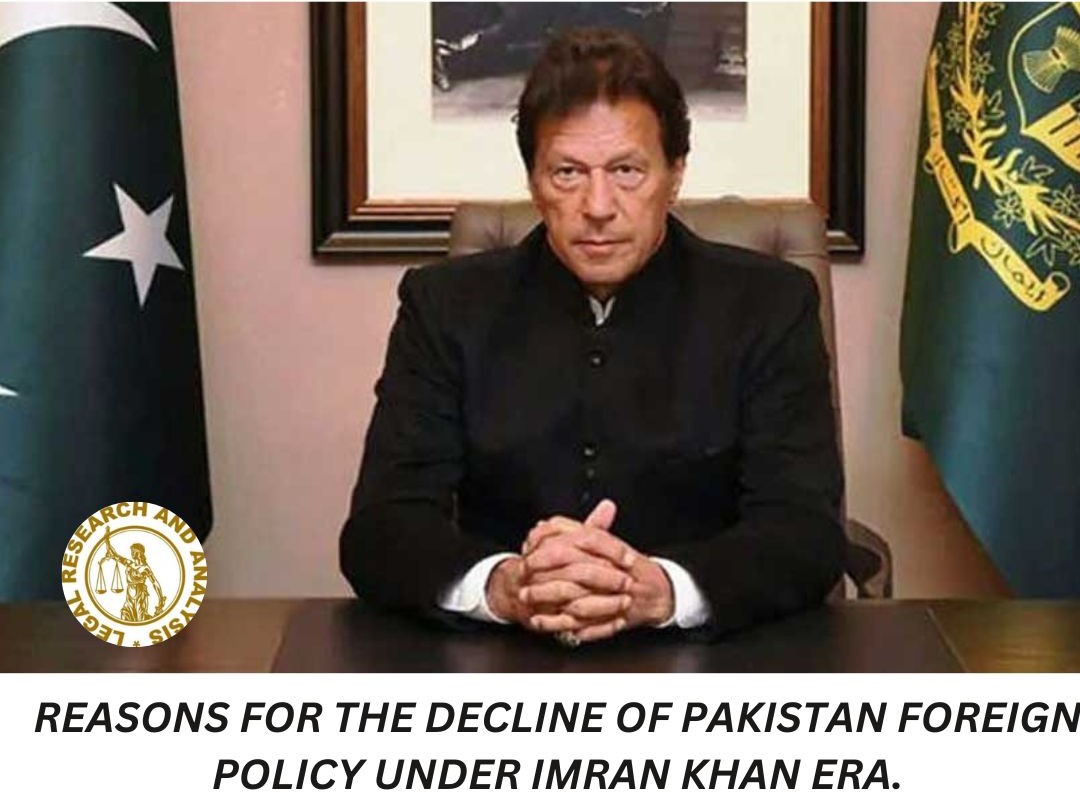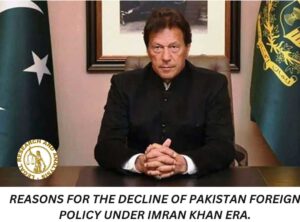 Pakistan's Disputed Foreign Policy
Since 1947, Pakistan's foreign policy has been under dispute. Simply put, Pakistan has served as a testing ground for several schools of thought, including three military dictatorships. Additionally, as it relates to former Prime Minister Imran Khan's foreign policy. On the graph, it doesn't appear to be profitable for Pakistan.
Imran Khan's Distinct School of Thought
Imran Khan, who had a distinct school of thought that set him apart from previous leaders, has always criticized the American war on terror in Pakistan and Afghanistan and has received criticism in this regard and tags as Taliban Khan."I don't believe in extrajudicial killing, I believe in due process of law", said Imran Khan in an interview with NDTV in September 2012, about the killing of Usama Biladin.
US-Pakistan Relations
In addition, while in power in July 2021, Imran gave an interview to Axios HBO, When asked if Pakistan would give the air bases to the United States for operations in Afghanistan, Khan answered, "Absolutely Not." In the same year, just two months prior, Pakistan's foreign minister, Shah Mahmood Qureshi, in an interview with Bianna Golodryga live on CNN, bluntly condemns Israeli forces' attack on Ghaza people, claiming that "Israel is losing out,.. they are losing media war, despite their strong connections." "Deep pockets," Qureshi responds. Qureshi went on to say that "they control the media." Golodryga was displeased, calling it an "antisemitic remark."
Pakistan's Stance on Israel
While condemning Palestinian homicide, was never against state policy, it always infuriated Big Masses. Recognizing Israel as a separate state has always remained a central demand that has never been accepted in any regime, as it appears impossible because Quaid-e-Azam (founder of Pakistan) himself refused to recognize Israel as "this is a dagger thrust into the heart of the nation. Israel is an illegitimate state. Pakistan will never accept it." When asked about accepting Israel in a live broadcast by Dunya News during a time when the US was working to normalize ties between the UAE and Israel, Khan Denise responded the same way stating the example of Jinnah. (Al-Jazeera, August 20, 2020)
Khan's Visits to China and Russia
Additionally, Khan's visit to China on Feb 06 2022 on the occasion of the Beijing Winter Olympics 2022, which the United States officially boycotted, outraged western media. Khan's bilateral visit to Russia in February 2022, when a war breaks out between Russia and Ukraine, generated doubts about the visit occasionally and ended up being the final straw for the West and Khan's relationship.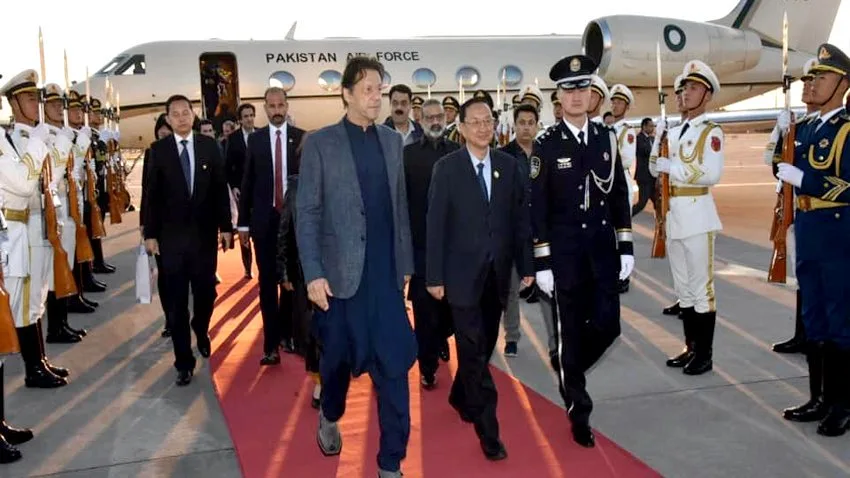 Opposition Criticisms and Khan's Ouster
Members of opposition parties criticized Khan for his policies, which worsened the situation for Khan's government to handle; most of them stated that Pakistan is on ventilation and that we cannot go against the US will. The opposition leader, Shahbaz Sharif (current Prime Minister of Pakistan), went a step further and stated that "baggers can't be choosers."10th of April 2022 became the end of khan's regime when the opposition successfully swept khan in a vote of no confidence by attaining the majority.
Imran Khan's Allegations of a US-backed Regime Change
In March Khan addressed a rally, alluding to the US by saying "What do you think of us, are we your slaves, that whatever you say we will do?" In the same month, PTI Chairman Imran Khan in an interview with CNN Anchor Becky Anderson demanded Donald Lu's dismissal as the US Assistant Secretary of State for Central and South Asia due to his "sheer rudeness and poor manners."
Imran's allegations of a US-backed regime change plot that overthrew his administration with a vote of no confidence center on Lu. The PTI chairman claims Lu threatened Asad Majeed, Pakistan's former ambassador to the US, by saying that if a vote of no confidence was not passed to remove Imran, Pakistan would face "consequences."
Assessing Pakistan's Foreign Policy
Many questions remain regarding Pakistan's foreign policy following this 3 years and almost 8 months of rule. Some see it as a failure on Khan's part, while others see it as a brave step in the direction of political freedom. To complete it, without accusing anyone and just going through facts. One may comprehend how relationships with the West are a foundation for Global relationships.
Please follow and like us: