RELIGIOUS HATE SPEECH IN INDIA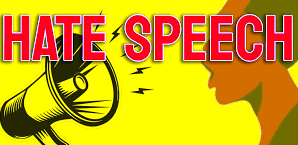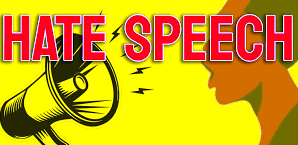 Religious practice is a great thing in India and maintaining peace in practising that religion is also very crucial. But as we all know that India is a diverse country with many religious practices taking place it is very obvious the occurrence of a feeling of hatred for other religions.
These feeling of hatred only gives birth to the hate speech practice. Now let us know what is "hate speech". According to the definition of the United Nation in common language, "hate speech" refers to offensive discourse targeting a group or an individual based on inherent characteristics (such as race, religion or gender) and that may threaten social peace.
Also, in the 267th Report of the Law of Commission of India[i] Hate Speech has been defined as "an incitement to hatred primarily against a group of persons defined in terms of race, ethnicity, gender, sexual orientation, religious belief and the like".
Hate speech typically asserts that members of a particular race or other identifiable group are less human or worthy than others or that they share a negative or dangerous characteristic. This common form of hate speech against a religious group is used to wrongly attribute characteristics to the group's members, such as dishonesty or cruelty.
We all know that Article 19 (1) (a) of the Indian Constitution gives the citizen of India to Practice the freedom of Speech and Expression but hate speech is an exception to this article. Though this article gives the power to practice the freedom of speech and expression it is also important to maintain the sovereignty and integrity of India.
The religious hate speech practice is thus creating hostility in India. Thus, the legal aspects of various statutes in India would help to curb the problem of hostility.
THE INDIAN PENAL CODE PROHIBITS THE PRACTICE OF HATE SPEECH:
The Indian Penal Code of 1860 addresses speech and phrases that might cause trouble, offend religious sensibilities, or imply racial integration in Sections 153A, 153B, 295A, 298, and 505 respectively.
These Sections prohibit people from practising hate speech against any religion which might create a feeling of distress around the nation.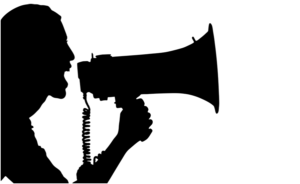 CASE LAWS DEFINING THE LEGAL ASPECT IN INDIA:
In Ramji Lal Modi v. State of U.P.,[i] the Supreme Court upheld the constitutional validity of this section 295A19 IPC and ruled that this section does not penalize every act of insult to or attempt to "insult the religion or the religious beliefs of a class of citizens," but it penalizes only those acts of insult to or those varieties of attempts that are committed with the deliberate and malicious intent.
The Court further ruled that the term "maintenance of public order" is not a sufficient definition of what is meant by "interest of public order" in Article 19(2). Therefore, a restriction "in the interest of public order" will be deemed reasonable even if an act does not truly result in a breach of the peace.
In Bilal Ahmed Kaloo v. State of A.P.[ii], the court interpreted sections 153A and 505(2) of the IPC and determined that they both make it illegal to promote animosity, hatred, or ill will between various religious, racial, linguistic, or regional groups, castes, and communities, as well as to engage in acts that undermine the maintenance of harmony.
To qualify for this provision, at least two of these communities or groups must be engaged. Both of the two sections cannot be attracted by merely hurting the emotions of one community or group without making any reference to another community or group.
A social media campaign called #notinmyname or Not In My Name was started in 2017 in reaction to several cases of mob lynching and violence motivated by religion.
In 2018, the Supreme Court asked the Uttar Pradesh government for a statement regarding the hate speech case against Yogi Adityanath from 2007, when he delivered a speech as a BJP lawmaker from Gorakhpur that sparked riots.
CONCLUSION:
In a nation as diverse as India, it is simple to incite an immediate breach of peace by using combative words based on caste and religion, and in the modern era, many controversial people have been using their freedom of speech and expression to incite violence between people of different religions, castes, beliefs, and customs in order to gain an unfair advantage.
Thus, the most effective means of reducing hatred are awareness campaigns and initiatives to keep friendly relations, which must be undertaken by both the public and private sectors of society.
Even though there are many rules prohibiting hate speech, harsher punishment is necessary because a person's religious sentiments and beliefs are a valuable asset. There are rules against such atrocities, but there is still a lot of work to be done. We must all cooperate and communicate effectively if India is to be prosperous and a safe place to reside.
---
[i]https://cdnbbsr.s3waas.gov.in/s3ca0daec69b5adc880fb464895726dbdf/uploads/2022/08/2022081654-1.pdf
[i]AIR 1957 SC 620
[ii]AIR 1997 SC 3483
Please follow and like us: