Sexual Harassment Faced by Women in India
Sexual harassment faced by women in India continues to be a pressing issue despite the presence of various statutes as well as laws, due to a plethora of reasons. Gaps in the law which often work against the victim, societal stigma and the issue still being a taboo subject despite the need for sensitization and awareness, and silencing of the victims due to lack of police sensitivity are just some of the reasons why cases often go unreported, allowing the perpetrators to get away with it.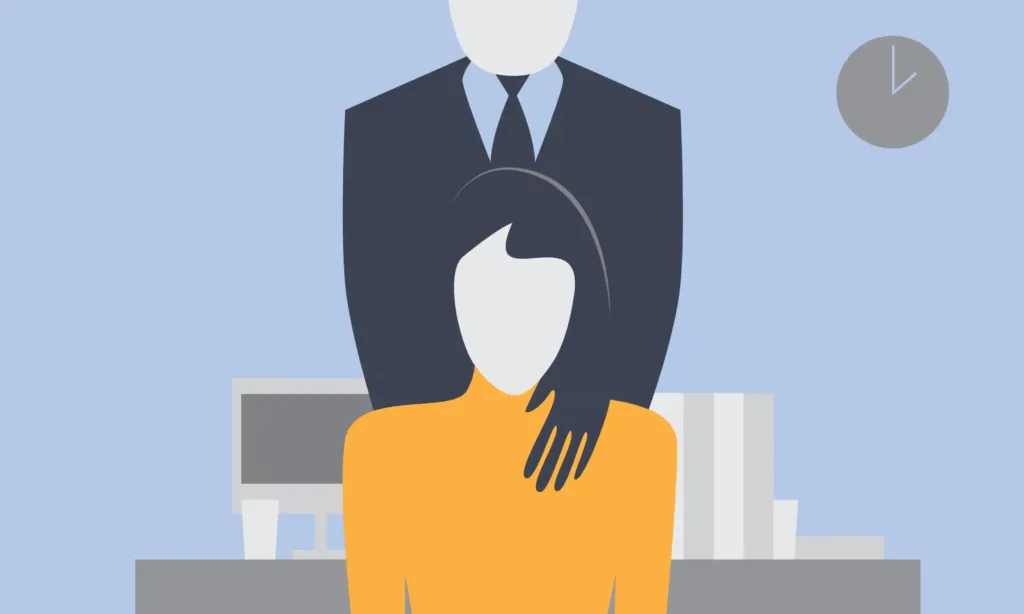 This issue has been largely prevalent in the media due to the outrage behind horrific cases of sexual violence against women, one key example being the Nirbhaya incident which occurred in Delhi in 2012, however, it still has not managed to deter the rampant abuse against women which still occurs habitually.
Women face the issue of harassment on almost a daily basis- so much so that it has become something so commonplace, that it is something to be wary of every single day. Women carry pepper sprays and self-defense tools as daily accessories and send their current locations to family and friends whenever going somewhere as a 'safeguard' of sorts.
This pattern of women being so guarded and cautious in their everyday lives only depicts how deeply rooted the issue of sexual harassment against women is in our society and how taking precautions has become so routine that anyone not following these measures is considered to be lax about their own safety.
The statistics portray the grim reality, as a survey conducted by India Today revealed that over 80 percent of surveyed women commuters in Delhi faced sexual harassment but only 1 percent reported it to the police which only goes on to show how widespread this problem is. While some prefer to remove themselves from the situation to prevent it from escalating, others are afraid of making a scene or of further angering the perpetrators.
Apart from that, women also face harassment at workplaces, both urban as well as informal workplaces. A significant number of the 195 million women workers employed in informal sectors in India often face rampant sexual violence and harassment from both other workers and the people in charge, with power misuse, threats and intimidation, and stigma playing key roles in these instances.
The recent case of September 2020 is a key example where the alleged gang rape and murder of a 19-year-old Dalit woman in Uttar Pradesh state highlighted the harassment against poor and marginalized communities as well as the obstacles women faced in accessing justice.
"Sexual harassment at the workplace is an affront to the fundamental rights of a woman", the Supreme Court observed in the case of Punjab and Sind Bank & Ors. Vs. Durgesh Kuwar, while upholding the High Court Judgment that quashed a transfer of a bank employee. The Constitution enshrines equality as a core ideal that must be upheld and respected as it states that every person under the law is equal.
Equality of opportunity provides a safe workplace for women to ensure their right to livelihood under Article 21 of the constitution is not endangered. The UN Convention on the Elimination of all Forms of Discrimination against Women (CEDAW), which was adopted by the UN General Assembly in 1979 and then ratified by India, also upholds the need for equal treatment of women.
This issue intrinsically highlights the gender disparity that still exists and the gender inequality that still prevails both in the workplace as well as in society, which in turn reflects how women face this gross human violation frequently, sometimes even on a daily basis.
Whenever these issues are raised by women in the hope of reprieve against all that they face on a daily basis, men rush to defend themselves by using the phrase 'not all men.' They consider raising these issues as an attack on themselves rather than consider what these incidents mean for women.
Here, we can see the true impact sensitivity and education can have on people, and how they can help in curbing this insensitive and disrespectful attitude toward victims of sexual harassment. While cases such as the Nirbhaya case gathered huge outcry and protests, there is still a long way to go before women go outside free of fear of being eve-teased and harassed.
Every day women face such harassment and when they dare complain, unwanted advice of 'covering up' is given. It is impossible to deny the fact that despite the feminist movement, the gap in gender inequality is still huge in a country like India.
Some measures which can be taken by the government are working out the gaps in laws that favor the perpetrators instead of the victims, setting up committees and implementing safeguards to ensure their accountability, and making a conscious effort to include this sensitive topic in the education system.
Sexual harassment is the violation of women's right to equality and dignity. It leads to a negative impact on the lives and livelihood of women and creates inequality in society at large. Tackling this issue is the first step in bridging the wide gap that exists in our society and in combating gender disparity.
Please follow and like us: