SLAVERY AS A WEAPON TO VIOLATE HUMAN RIGHTS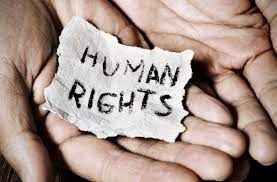 Introduction
Definition of Human Rights
Human Rights are the rights which are inherited to a human from birth till the death. These are the rights which cannot be taken away from an individual unless he or she has not done something which is contrary to law and order.
Definition of Slavery
Slavery is the act of being owned by someone and govern and controlled by some other person.
Slave is a person who is owned by another person or is forced to work against their will.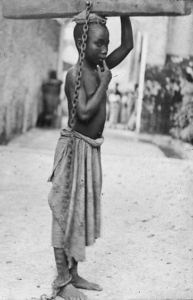 Slavery, Constitution of India and Human Rights
As we discussed above, the work is being done by the slave against their will which is clearly the violation of Human Rights.
One of the basic Human Right is being violated in the practice of slavery, which is Right Against Exploitation.
Right Against Exploitation is not only a Human Right but also a Fundamental Right guarenteed by the Constitution of India.
There are two Articles which covers the Right Against Exploitation. These are –
Article 23 – Talks about human trafficking and forced labour.
This article prohibits any form of exploitation.
Also, no one can force other person for labour even if there is given a payment of it.
This article protects citizens not only against the State but also from private persons.
Article 24 – Talks about employment of chindren in factories.
It says no child who is below the age of fourteen be engaged in any mines, factories or other hazardous activities.
The Right Against Exploitation is a Fundamental Right guarenteed by the Constitution of India which includes the dignity and freedom of a person and prohibits all forms of forced labour, child labour and human trafficking.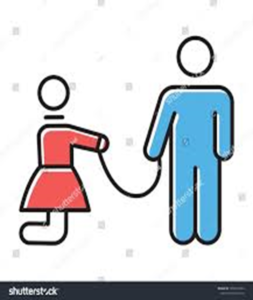 SLAVERY AND VIOLATION OF HUMAN RIGHT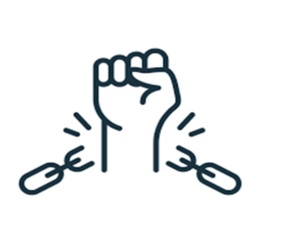 The practice of slavery started a long time ago but with the advancement of technology and thinking of individual, the malpractice of slavery is still there on local level as well as globally.
Slavery violates these inherited and permanent rights of an individual.
There are some of the Human Rights that are violated mainly in the practice of slavery.
The Rights are –
The Right to Life: Every person has right to live his/life with dignity and no one can snatch his/her Right to Life in any ways.
The Right to Liberty and Security: Every individual is free and liberal to do what he/she wants to do
The Right not to be subjected to Torture: No person can torture any other person in any ways.
The Right to Freedom of Association: Person is free to form peaceful and lawful association. No one can interfere in this.
The Right to Movement: Every person is free to anywhere he/she wants to move.
The Right to Just and Favour Environment of work: Every person is liable to enjoy his work environment and should be treated nicely.
The Right to Social Security: Every person should be given security in and around society.
The Right to an Adequate Standard of Life: Each person is liable to live an adequate standard of life.
LAWS RELATED TO PROHIBITION OF SLAVERY
There are some of the Acts and Laws that talk about the prohibition of slavery. These are as follows:
United States Constitution-
The Human Rights Act-
Article 4:Prohibition of slavery and forced labour
1. No one shall be held in slavery or servitude.
2. No one shall be required to perform forced or compulsory labour.
These are some of the laws that says that Slavery should be abolish in any form. Slavery cannot be intertained in any form be it human trafficking, bonded labour, child labour. All these forms of slaveries are banned under these laws and more and more laws like these should be made and apply so that this evil practice can be stopped.
CONCLUSION
Human Rights violation can be seen around the locality as well as around the globe. The practice of Slavery add on the violation of Human Rights along with other ill- practices like child labour, domestic violence, discrimination and so on.
So, it is of urgent need to wake up from the sleep of lethargy and act against there malpractices in our society to make our surrounding free from these practices.
Please follow and like us: