Nursing Student Blackmailed, Pressured to Convert Religion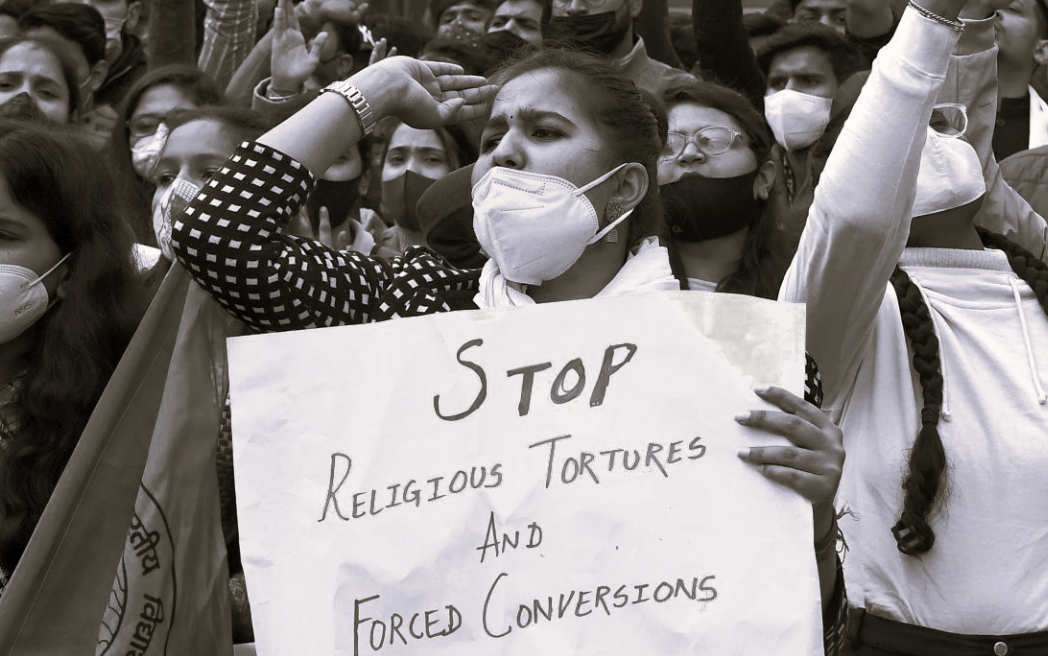 A nursing student in Indore has filed a complaint against a youth, alleging
that he pressured her to change her religion.
The incident took place in the Azadnagar area on Wednesday. The accused reportedly blackmailed the
girl by using her photo and extorted money from her.

According to Azadnagar police station in-charge, Indresh Tripathi, the girl befriended Bilal about one and
a half years ago. She claims that Bilal took her to an undisclosed location where he photographed her. He
then demanded she convert to his religion before they could marry. When she refused, Bilal used the
photos to blackmail her into giving him Rs. 10,000.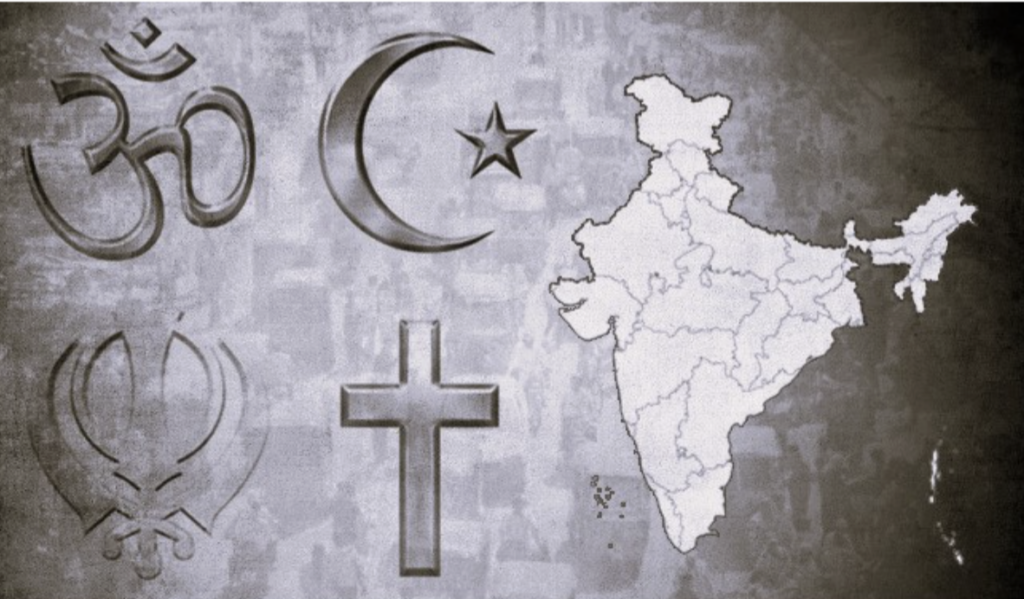 The police have yet to arrest Bilal but are currently searching for him near Bengali Square where he is
believed to reside. The incident here is about the conversion made by force and through other fraudulent
ways where the free will of an individual is of no question at all. Such practices come under the subject of
"Forced Conversion".
What is Forced Conversion?
Forced conversion, the act of changing one's religion through coercion, is a pressing issue that requires
strict laws to protect religious freedom.

Combating Forced Conversions: Protecting Religious Freedom
As a crucial aspect of societal stability, it is essential for countries like India to address this problem and
ensure the safety of their citizens.
Religion and power have historically been intertwined, with politicians often exploiting religious
sentiment for personal gain. In India, political parties use religion as propaganda to secure votes and
maintain power. This divisive approach has led various religious groups to establish centres aimed at
attracting followers.

During British rule in India, incentives were offered to convert people into Christianity. Today,
vulnerable populations such as illiterate tribal communities are more susceptible to forced conversions.
According to the 2011 census, approximately 104 million individuals belong to scheduled tribes in India –
accounting for 8.6% of the population.

Despite being counted separately from other religions since the 1951 census, many tribal members still
practice traditional Indian beliefs influenced by Hinduism, Buddhism, Islam or Christianity under
ongoing pressure towards cultural assimilation.
Minorities within these communities possess unique faiths that do not conflict with established religions;
they celebrate their own festivals and rituals while preserving customs related to marriage and succession.

To safeguard religious diversity and foster harmony among different faiths in society requires
implementing stringent measures against forced conversions across all nations experiencing similar
challenges.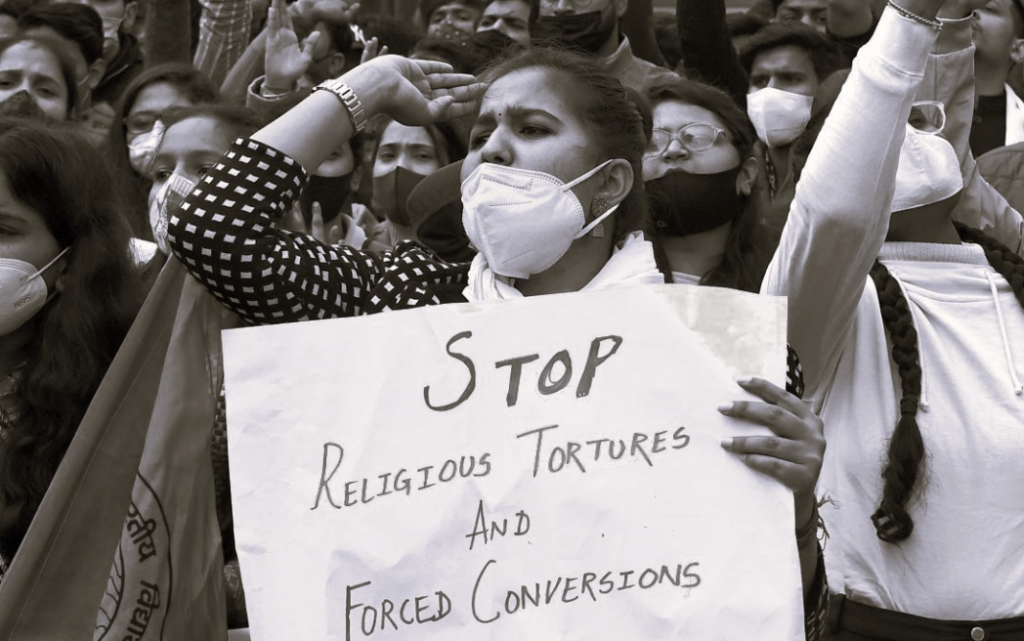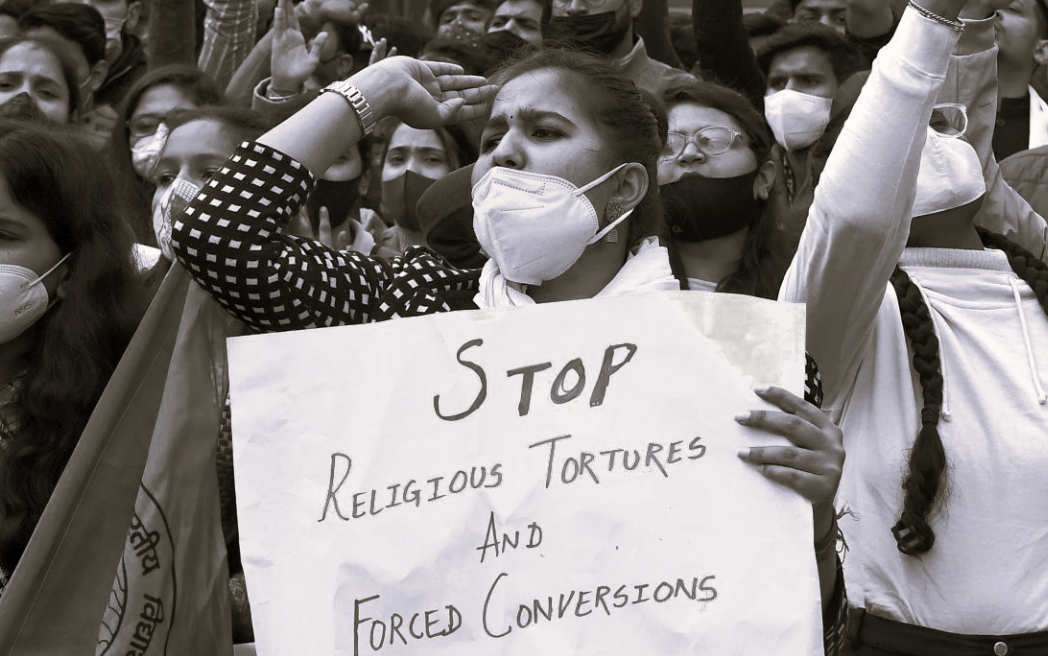 Supreme Court's address on forced religious conversion
The Supreme Court of India, on November 14, 2022, addressed the growing issue of forced religious
conversions in the country and urged the government to take action. This came during a hearing for a plea filed by Advocate Ashwini Upadhyay, who sought direction for the central and state governments to
implement stringent measures against fraudulent religious conversions through intimidation, threats,
deception, and luring with gifts or monetary benefits.
Upadhyay highlighted that victims of forced conversions are often socially and economically
underprivileged individuals from scheduled castes and tribes. He expressed disappointment at the
government's lack of concrete action against this problem.
The court warned that unchecked religious conversions could endanger national security and citizens'
fundamental rights to freedom of religion and conscience. Justices M R Shah and Hima Koli asked
Solicitor General Tushar Mehta to detail what steps were being taken by the government to curb such
activities.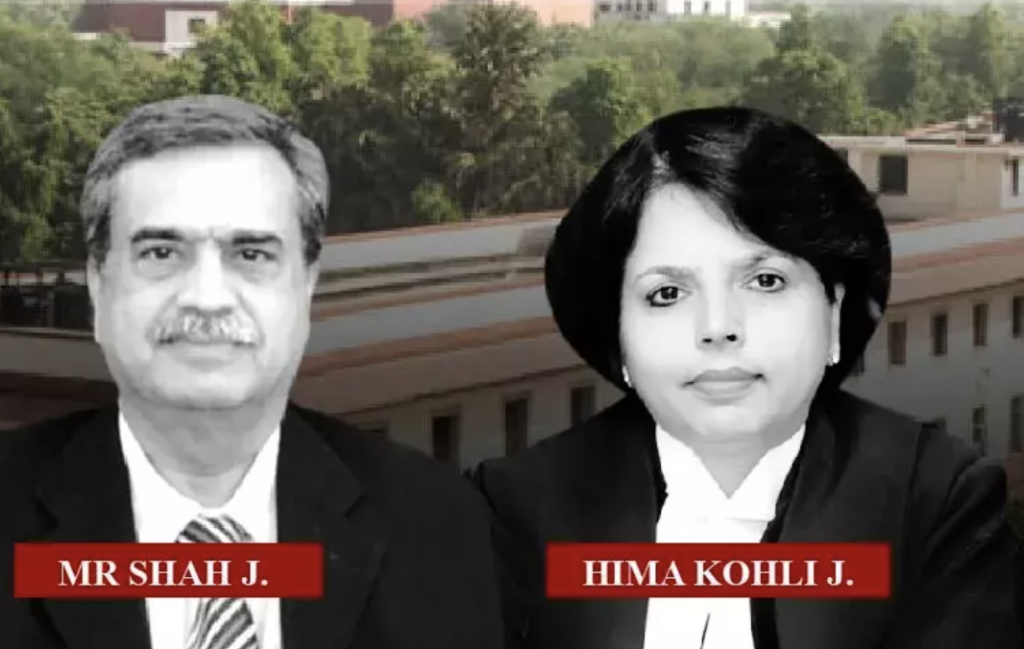 Instructing the Union government to clarify its stance on tackling forced conversion through force or
fraudulence, the bench emphasised that while there is freedom of religion in India, it does not extend to
forced conversion.
India upholds every citizen's right to choose their preferred religion as part of its essential constitutional
rights within a secular nation. Changing one's religion due to personal conviction or marital reasons is
acceptable so long as it occurs voluntarily without coercion or pressure.

One of India's fundamental rights is the freedom to practice one's own religion. The Supreme Court has
commendably directed the central government to clarify its stance and outline measures taken to prevent forced conversions through allurement. The court granted time until November 22, 2022, for the Centre to respond and scheduled a hearing on November 28.

It is noteworthy that this position differs from an earlier stance by a Supreme Court bench led by Justice
Rohinton F. Nariman in April 2021. At that time, they expressed strong displeasure at lawyer Ashwini
Upadhyay's plea for strict central law against religious conversion and warned him of monetary penalties
if he pursued it further.

In April 2021, Upadhyay sought direction from the apex court for enacting such legislation but was met
with disapproval as adults were considered free to choose their faith. Senior advocate Gopal
Sankarnarayana representing Upadhyay referred back to a 1995 judgment where the top court emphasised having unified central laws on religious conversion.
Interestingly, in Rev Stanislaus vs. Madhya Pradesh (1977), the Supreme Court held that propagating
religion does not include converting others; thus upholding constitutional validity prohibiting conversions
via force, fraud or allurement in Madhya Pradesh and Odisha legislatures' laws.
The council attempted to withdraw the petition and file a representation before the Law Commission of
India, but the bench denied permission. Sankar Narayanan was asked to decide on withdrawing it, and
Upadhyay's lawyer eventually did so.
Upadhyay had initially argued for a central law against religious conversion by fraud or allurement. He
cited the Sarala Mudgal case, in which one judge suggested appointing a committee for enacting a
conversion of religion act. Upadhyay requested that the Supreme Court direct the center to comply with
this suggestion while also issuing directives against fraudulent conversions.

The plea stated that forced or deceptive religious conversions violated constitutional provisions and
secularism principles. After withdrawing his case, Upadhyay announced plans to approach relevant
authorities about potential legislation and vowed to return to court if no progress is made within six
months.
Conclusion
India is currently facing a serious need for anti-conversion laws due to numerous incidents involving
fraudulent marriages and forced religious conversions. In many cases, individuals have married others by
misrepresenting or concealing their own religion, only to later force their spouse to convert.
A recent incident in Indore highlights the issue of coercion in these situations, with a man blackmailing a
woman into converting to his religion before agreeing to marry her.
Additionally, vulnerable communities like scheduled castes and tribes are experiencing significant pressure regarding this matter. To address this issue, both the central government and judiciary must work together to implement strict anti-conversion laws that specifically target forced conversions. While doing so, it is important to protect an individual's right to freely choose their religion without fear of fraudulence or coercion. By taking decisive action against those who engage in such practices, we can ensure that everyone's beliefs are respected and upheld.
Please follow and like us: