New Parliament Building: Symbol for a Self-Reliant India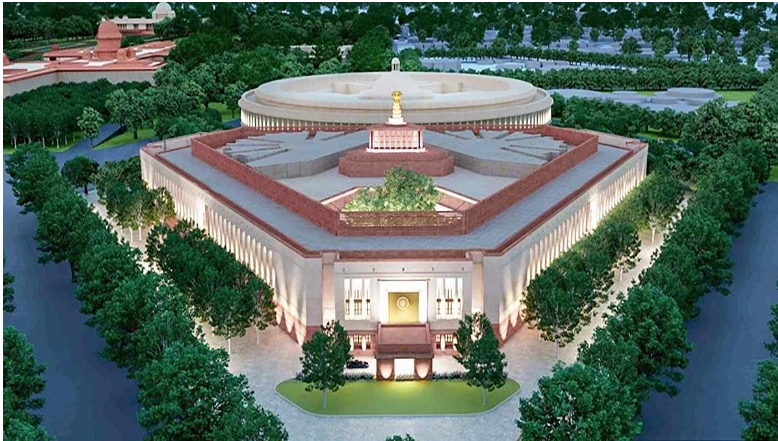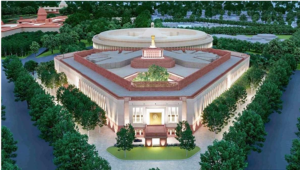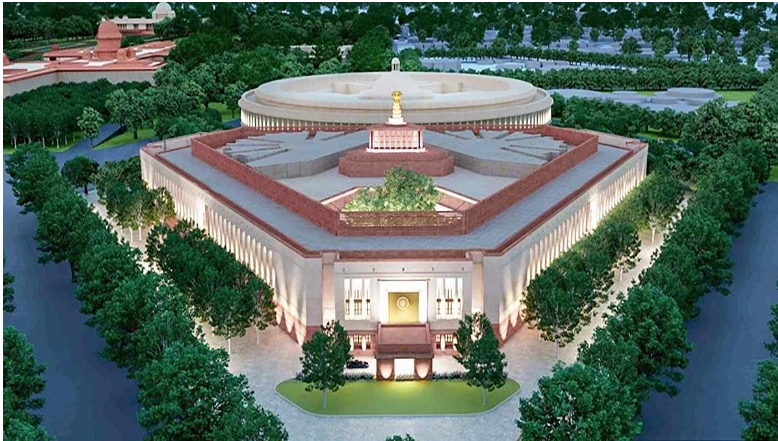 Home Minister Amit Shah stated that the new Parliament building symbolizes a self-reliant India and serves as a center for fulfilling the hopes and aspirations of all Indians.
He emphasized the Modi government's dedication to empowering the country's poor and deprived sections, highlighting that the Parliament House represents faith in democracy, reminding citizens of their freedom's value and inspiring national service.
Shah announced that Prime Minister Narendra Modi will install a historic golden sceptre called Sengol near the Lok Sabha Speaker's seat during Sunday's inauguration ceremony. Used by Pandit Jaharlal Nehru on 14 August 1947 during India's transfer of power from Britain, Sengol is a Tamil word meaning "full of faith," symbolizing virtuous and ethical rule. The five-foot masterpiece showcases rich Indian artistry and was brought from an Allahabad museum.
The minister praised the new Parliament building as an example of Prime Minister Modi's foresightedness while connecting India's cultural heritage, history, tradition, and civilization with New India. During its inauguration, around 60,000 workers who built it in record time will also be honored by Mr. Modi. Union Ministers Arun Singh Thakur (Broadcasting) and G.Kishan Reddy (Culture) were present at this press meet.
New Parliament Building's: Background and Commencement
The need for a new Parliament building arose in the early 2010s due to concerns about the stability of the existing 93-year-old structure. In 2012, Speaker Meera Kumar formed a committee to explore alternatives. Despite its structural issues and lack of space for members and staff, the current building is considered an essential part of India's national heritage, with plans in place to protect it.
In 2019, the Indian government launched the Central Vista Redevelopment Project, which included constructing a new Parliament building along with other projects in New Delhi. The groundbreaking ceremony took place in October 2020, followed by Prime Minister Narendra Modi laying the foundation stone on December 10th amidst an interfaith prayer service. However, Justice A.M. Kanvilkar of the Supreme Court put a hold on the project pending resolution of legal challenges.
The Supreme Court cleared the project in January 2021 with conditions addressing environmental concerns. Architect Bimal Patel and his firm HCP Design Planning and Management Pvt Ltd designed this new facility at an estimated cost of around ₹862 crores (approximately $110 million), while Tata Projects served as its main contractor. Set for inauguration on May 28th, this state-of-the-art Parliament building marks a significant milestone for India's legislative infrastructure.
Inauguration of India's New Parliament Building
India's new Parliament building is set to be inaugurated on May 28th, marking a significant milestone in the country's democratic journey. The original Parliament building, completed in 1927, had become inadequate for the government's current needs. As a result, both the Lok Sabha and Rajya Sabha passed resolutions to construct a new building.
The foundation stone of this modern structure was laid by PM Narendra Modi on December 10th, 2020. Spanning an area of 64,500 square meters, the triangular-shaped building houses the Lok Sabha and Rajya Sabha chambers as well as offices for constitutional authorities. Its design reflects architectural influences from important Indian heritage buildings like Rashtrapati Bhavan.
With increased capacity compared to its predecessor – accommodating up to 888 members in the Lok Sabha and 384 in the Rajya Sabha – it also incorporates elements symbolizing India: The new Lok Sabha chamber features peacock-inspired designs while lotus motifs adorn the Rajya Sabha chamber.
Construction began in December 2020 and is completed by May 2023. Though still operational, plans are in place for preserving historical aspects of old Parliament building while ensuring that both structures complement each other architecturally.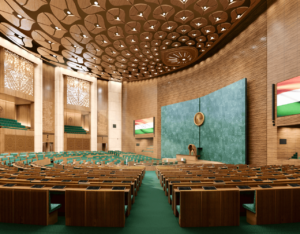 Sengol : It's prominence and history
The historical Sengol sceptre from Tamil Nadu, which symbolizes the transfer of power from the British to India, will be installed in the new Parliament building on May 28th during its inauguration. Previously kept in a museum in Allahabad, this significant artifact was first received by India's inaugural Prime Minister Jawaharlal Nehru.
Union Minister Amit Shah emphasized that installing Sengol serves as a reminder of the emotions felt by Nehru on August 14th, 1947. The installation ceremony will feature a grand procession steeped in Tamil tradition. Musicians playing traditional Nadaswaram instruments and Aadheenams (priests) from Shaivite Muths in Tamil Nadu will lead the procession alongside Prime Minister Narendra Modi.
Upon reaching Lok Sabha's well, Modi will greet the priests who will then sanctify Sengol with holy water. As Oduvars recite Kolaru Padigam lyrics accompanied by Nadaswswaram music, Sengol will be presented to Modi and placed inside a glass case next to the speaker's seat following sacred ceremonies rooted in Chola practices.
Controversy and Boycott
The inauguration of the new parliament building marks a significant milestone in the country's democratic journey. However, controversy surrounds this event as 20 opposition parties have announced a boycott due to the alleged sidelining of President Murmu by PM Modi.
It is claimed that PM Modi did not invite President Murmu to the ceremony, prompting the opposition parties' decision to boycott stating it is not only a grave insult but a direct assault on our democracy. Union Minister Amit Shah has called for avoiding politicization of this issue when questioned about it.
Despite this controversy, on May 28th, 2023, India will unveil its new parliament building—a historical and prestigious moment in its democratic history.
Please follow and like us: