The imminent need to update the patent manual for better guidance of examiners and controllers: Delhi High Court
Introduction
Patents play a vital role in promoting innovation and safeguarding the rights of inventors. Patent examiners and controllers are entrusted with the responsibility of evaluating patent applications and determining their eligibility for grants.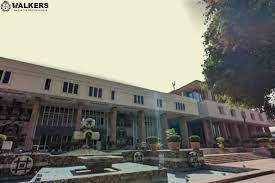 To ensure consistency, transparency, and efficiency in the patent examination process, it is crucial to have clear and up-to-date guidelines. Recognizing this need, the Delhi High Court has highlighted the urgency to update the Patent Manual, providing improved guidance to examiners and controllers.
Importance of Clear and Updated Guidelines
The patent examination process involves evaluating the novelty, inventive step, and industrial applicability of an invention. Patent examiners rely on the Patent Manual, which serves as a comprehensive document outlining the principles, procedures, and best practices to be followed during the examination. Clear and updated guidelines are crucial to achieving uniformity in decision-making and preventing inconsistencies among examiners and controllers.
Challenges Faced by Examiners and Controllers
Over time, the field of technology has rapidly evolved, introducing new complexities and challenges. Emerging technologies, such as artificial intelligence, blockchain, and biotechnology, often require specialized knowledge and expertise for accurate evaluation.
Outdated guidelines may not adequately address these advancements, leading to subjective interpretations and inconsistent decisions. Moreover, the absence of comprehensive guidelines on emerging areas can result in delays and inefficiencies in the patent examination process.
Addressing the Challenges: Delhi High Court's Intervention
Recognizing the pressing need to update the Patent Manual, the Delhi High Court has taken a proactive stance in promoting a more effective patent examination system. The court has acknowledged that examiners and controllers require clear and well-defined guidelines that encompass the latest technological advancements. This understanding is crucial in ensuring fairness, uniformity, and accuracy in the evaluation of patent applications.
The Delhi High Court's initiative is aimed at bringing about significant improvements in the examination process. By updating the Patent Manual with comprehensive guidance, examiners, and controllers will have access to the most up-to-date information on patent examination practices. This will enable them to make well-informed decisions, considering the latest technological developments and industry standards.
Benefits of an Updated Patent Manual
Enhanced Clarity and Consistency: An updated Patent Manual will provide examiners and controllers with clear instructions, reducing ambiguity and promoting consistent decision-making.
Keeping Pace with Technological Advancements: Incorporating the latest technological developments in the Patent Manual will ensure that patent applications are evaluated accurately, considering the nuances of emerging technologies.
Efficiency and Timeliness: Clear guidelines enable faster and more efficient examination, reducing delays and backlog in the patent office. This will ultimately benefit inventors, applicants, and the overall innovation ecosystem.
Improved Patent Quality: A well-guided examination process leads to the issuance of high-quality patents. By ensuring that only deserving inventions are granted exclusive rights, an updated Patent Manual can contribute to a more robust and credible patent system.
Stakeholder Collaboration: The updating of the Patent Manual should involve collaborative efforts between the Delhi High Court, patent examiners, controllers, and relevant stakeholders. This collaborative approach will ensure that the perspectives and expertise of all parties are taken into account, leading to a more comprehensive and effective manual.
Training and Capacity Building: In addition to updating the Patent Manual, it is essential to provide regular training and capacity-building programs for patent examiners and controllers. These programs should focus on enhancing their understanding of new technologies, industry trends, and evolving legal standards. By investing in the professional development of examiners, the patent examination process can become more robust and efficient.
International Best Practices: The Delhi High Court should consider incorporating international best practices and guidelines into the updated Patent Manual. Learning from the experiences and expertise of other countries with advanced patent systems can provide valuable insights and help streamline the examination process in India.
Stakeholder Feedback Mechanisms: The updated Patent Manual should establish a mechanism for gathering feedback from stakeholders, including inventors, applicants, and legal practitioners. By actively seeking feedback, the manual can be continuously improved to address any challenges or concerns that may arise during the examination process.
Clarity on Patentability Criteria: The updated Patent Manual should provide clearer guidance on the criteria for patentability, particularly regarding areas such as software patents, business methods, and medical diagnostics. These are areas where the interpretation and application of patentability criteria have often been subject to debate and inconsistency.
Conclusion
The Delhi High Court's recognition of the imminent need to update the Patent Manual for better guidance of examiners and controllers is a significant step toward improving the patent examination process in India. With the rapid advancements in technology, it is crucial to keep pace and equip examiners with the necessary tools and knowledge to evaluate patent applications accurately.
An updated Patent Manual will not only enhance clarity and consistency but also contribute to a more efficient, fair, and credible patent system. By addressing these challenges, India can foster a culture of innovation and encourage inventors to contribute to technological advancements with confidence.
Please follow and like us: