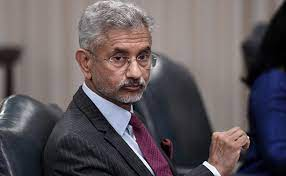 S. Jaishankar, the minister of external affairs, met separately with his Saudi Arabian and South African counterparts on Thursday to discuss the state of the world and the development of their bilateral ties. On the fringes of the BRICS Foreign Ministers' Meeting, Jaishankar, who is in attendance to take part in a summit of the five-nation BRICS (Brazil-Russia-India-China-South Africa) group, spoke with both of the leaders.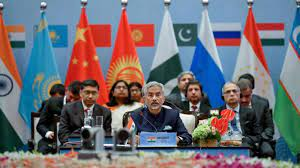 On the eve of the BRICS Foreign Ministers Meeting in Cape Town on Thursday, South African Foreign Minister Naledi Pandor and External Affairs Minister S Jaishankar met separately. Sergey Lavrov, Russia's foreign minister, was another person he met. All nations were urged by the EAM to firmly combat terrorism. "Terrorism is one of the main risks to world peace and security. Nations must firmly confront it, including its finance and propaganda, he added, adding that terrorism must be opposed in all of its incarnations and should never be tolerated. "A cordial encounter with South African FM Naledi Pandor.
I thank her for having us stay with her in Cape Town, an Indo-Atlantic city. reviewed our strategic partnership's development and came to a decision on how to appropriately celebrate the 30th anniversary of our diplomatic connections, the president wrote in a tweet. The two leaders discussed issues such as BRICS, IBSA (India, Brazil, and South Africa), G20, and the UN, where they have a long history of close cooperation. Five of the major emerging nations in the world are represented by the BRICS, accounting for 16% of global trade, 24% of the global GDP, and 41% of the world's population.
IBSA is a trilateral forum that brings together South Africa, Brazil, and India, three sizable democracies and economies from three separate continents that are dealing with comparable issues. Jaishankar and the Saudi foreign minister Faisal bin Farhan had a fruitful discussion about the state of the world. A cordial meeting with South Africa's foreign minister Naledi Pandor.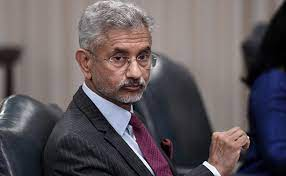 I thank her for having us stay with her in Cape Town, an Indo- Atlantic city. reviewed the development of our strategic alliance and decided how best to mark the 30th anniversary of our ties. Exchanged opinions on the BRICS, IBSA, G20, and UN, where we have a history of close cooperation, added Jaishankar. On Thursday morning, Jaishankar met with his Russian counterpart Lavrov to address matters of mutual and international concern. It was nice to meet Russian FM Sergey Lavrov this morning in Cape Town while attending the BRICS FMM. We discussed BRICS, the G20, the SCO, and bilateral issues, according to Jaishankar.
At a pivotal moment in world affairs, when the COVID-19 pandemic has, among other things, brought enormous challenges to the country's diplomacy and the emergence of a new and complex Cold War between the United States and Russia — two once-super Cold Warriors — has raised newer concerns, India is truly proud to have Subrahmanyam Jaishankar as the External Affairs Minister (EAM). Jaishankar, a diplomat of the highest caliber with a career spanning over four decades, has played a crucial role in addressing difficult challenges affecting India's ties with powerful nations.
He was a significant player in the discussions that resulted in the signing of the 123 nuclear deal for civil nuclear cooperation with the United States and the creation of a new defense framework to govern security.
Please follow and like us: