The Social Evil of Female Infanticide and Sex-Selective Abortions in India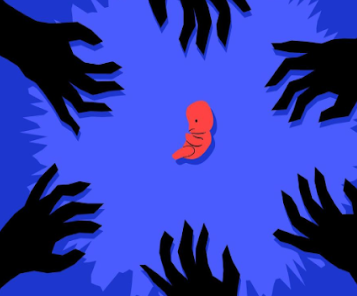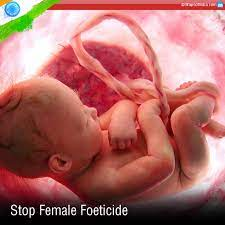 Abstract
This study investigates the widespread societal evils of female infanticide and sex-selective abortions in India. It goes into the underlying causes, repercussions, and actions taken to address the problem.
According to the report, this practice promotes gender inequality and presents serious socioeconomic issues. Understanding the complexities of this issue allows policymakers and society to work towards a more gender-equal and inclusive India.
Introduction
Female infanticide and sex-selective abortions are deeply embedded practices in Indian society that perpetuate gender prejudice and inequality. These practices reflect patriarchal norms, economic factors, and deeply ingrained cultural views that favour male kids.
It is critical to conduct a thorough examination of these practices in order to have full knowledge of their causes, repercussions, and potential remedies. The purpose of this article is to offer a thorough study of the issues surrounding female infanticide and sex-selective abortions in India.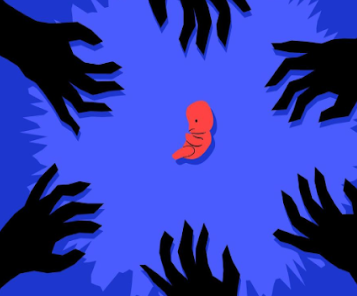 Factors and Causes
Female infanticide and sex-selective abortions are multidimensional and interconnected in India. Traditional attitudes, strongly ingrained in cultural norms and religious rituals, continue to favour male offspring owing to their imagined role in passing on the family lineage and ensuring economic stability.

Dowry practises and the expectation of financial hardship connected with rearing daughters are further socioeconomic variables that contribute to the devaluation of female offspring. Furthermore, in certain locations, a lack of educational and job possibilities for women reinforces gender inequality, increasing the prejudice against the female child.
Consequences
Female infanticide and sex-selective abortions have long-reaching implications that go far beyond the immediate loss of female lives. The skewed gender ratio caused by these practices generates a serious population imbalance with negative socioeconomic consequences. It exacerbates problems like child marriage since a lack of marriageable women leads to early and forced couplings.
The incidence of violence against women rises when the female population is devalued, perpetuating a culture of gender-based violence. Furthermore, the gender wage gap grows as a result of women's undervaluation in society.
The shortage of women in some areas creates a demand that supports human trafficking and the emergence of bride-buying practices, which contributes to women's exploitation and trafficking. Female infanticide expresses itself in various places in India through direct actions of murdering newborn baby girls. For example, in the Indian state of Rajasthan, female children have been drowned, strangled, or abandoned shortly after birth owing to cultural pressure for male heirs.
Sex-selective abortions are common in India, where medical advances have permitted the determination of foetal sex. Aborting female foetuses when their gender is discovered by ultrasound tests. Thousands of female foetuses are reported to be terminated each year owing to gender preference.
Interventions and Efforts: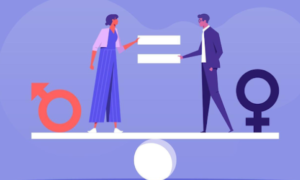 According to the 2011 Indian Census, the child sex ratio (0-6 years) was 919 girls for every 1,000 men, a considerable decrease from 927 females for every 1,000 males in the 2001 Census. This downward trend reflects the continued incidence of female infanticide and sex-selective abortions. According to the National Crime Records Bureau (NCRB), 1,690 incidences of female infanticide were documented in India between 2014 and 2018.
However, it is commonly known that these figures only reflect a small percentage of real occurrences, since many cases go unreported or are misidentified as natural deaths. Recognising the critical need of addressing these deeply rooted societal problems, the Indian government and numerous non-governmental organisations have developed a variety of solutions. Legislation, such as the Pre-Conception and Pre-Natal Diagnostic Techniques (PCPNDT) Act, seeks to regulate and govern the use of technology for sex determination.
To counter gender stereotypes and promote the worth and empowerment of girls, public awareness initiatives have been established. Scholarships and initiatives like the Beti Bachao, and Beti Padhao (Save the Daughter, Educate the Daughter) plan encourage families to prioritise girls' education. Several obstacles remain in the battle against female infanticide and sex-selective abortions.
Deep-seated cultural ideas and traditions, reluctance to change, and a lack of understanding stymie efforts to eradicate these practices. Access to healthcare services, particularly in rural regions, aggravates the situation.
To address these obstacles, long-term measures are necessary, such as strengthening current legislation, enhancing healthcare facilities, and expanding educational possibilities for girls. Furthermore, comprehensive community-based interventions that target both men and women, promoting gender equality and opposing regressive views, are critical in effecting long-term change.
Conclusion
Female infanticide and sex-selective abortions are deeply embedded social problems in India that perpetuate gender prejudice and impede societal growth. Combating these practices necessitates a broad strategy that includes legislative measures, public awareness campaigns, educational efforts, and community involvement.
By addressing the underlying reasons, promoting awareness, and empowering women, India may envision a future in which the birth of a girl is celebrated and treasured, providing equal opportunities and rights for all of its residents.
Eliminating these practices is critical not just for gender equality, but also for the nation's general well-being and progress. India can evolve towards a society that values and nourishes the potential of all its children, regardless of gender, via deliberate efforts and a collective commitment to change.
Please follow and like us: