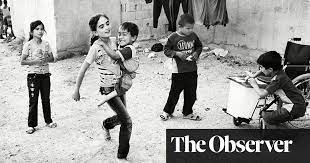 Introduction:
The Syrian conflict stands as a haunting testament to the devastating consequences of a
protracted civil war. What began as a call for political reform in 2011 rapidly escalated into a
brutal conflict that consumed the nation and caused immeasurable human suffering.
This report aims to delve into the multifaceted aspects of the Syrian civil war, capturing its
essence through an original and captivating lens, shedding light on the voices that have
been silenced amidst the chaos.
A Nation in Flames: Unveiling the Roots of Conflict
In understanding the Syrian civil war, it is essential to explore the underlying factors that
ignited the flames of conflict. From socioeconomic disparities to political repression and
sectarian tensions, a volatile mix of grievances lay dormant beneath the surface. The Arab
Spring served as a catalyst, awakening a fervor for change that soon descended into a
struggle for power, splintering the nation along ethnic, religious, and political lines.
The Human Toll: A Descent into Darkness
As the war escalated, the plight of Syrian civilians worsened exponentially. This section aims
to convey the unimaginable hardships endured by innocent men, women, and children
caught in the crossfire. Through poignant narratives and heart-wrenching testimonies, we
will shed light on the realities of displacement, targeted violence, and the destruction of
communities, weaving a tapestry of human resilience and suffering.
The Proxy Chessboard: Geopolitical Dynamics
The Syrian conflict has attracted the attention of regional and global actors, transforming the
nation into a proxy battleground. This section explores the complex web of alliances,
rivalries, and strategic interests that have exacerbated the war's intensity. From Russia's
military involvement to the involvement of Western powers, we will delve into the geopolitical
dynamics that have prolonged the conflict and contributed to its complexity.
Forgotten Dreams: The Impact on Future Generations
The Syrian civil war has left an indelible mark on the younger generation. Education
disrupted, dreams shattered, and trauma imprinted upon their innocent souls. Through
personal stories and accounts, this section highlights the profound consequences of war on
Syria's children and youth, emphasizing the urgent need for psychosocial support,
rehabilitation, and the restoration of hope for a better future.
Searching for Solutions: The Long Road to Peace
While the Syrian conflict may seem insurmountable, this section aims to explore avenues for
peace and reconciliation. By analyzing past peace initiatives and engaging with voices
advocating for dialogue and negotiation, we will offer a glimpse of potential pathways to end
the bloodshed and rebuild a shattered nation.
Conclusion:

The Syrian civil war stands as a harrowing reminder of the devastating impact of conflict on
a nation and its people. By delving into its multifaceted dimensions, this report has
endeavored to present a unique and captivating perspective on the war's complexities,
human suffering, and the urgent need for a concerted effort to restore peace, stability, and
hope to the war-torn land.
Please follow and like us: