Broken Lives and Human Rights: The Tragic Consequences of Ethnic Clashes in Manipur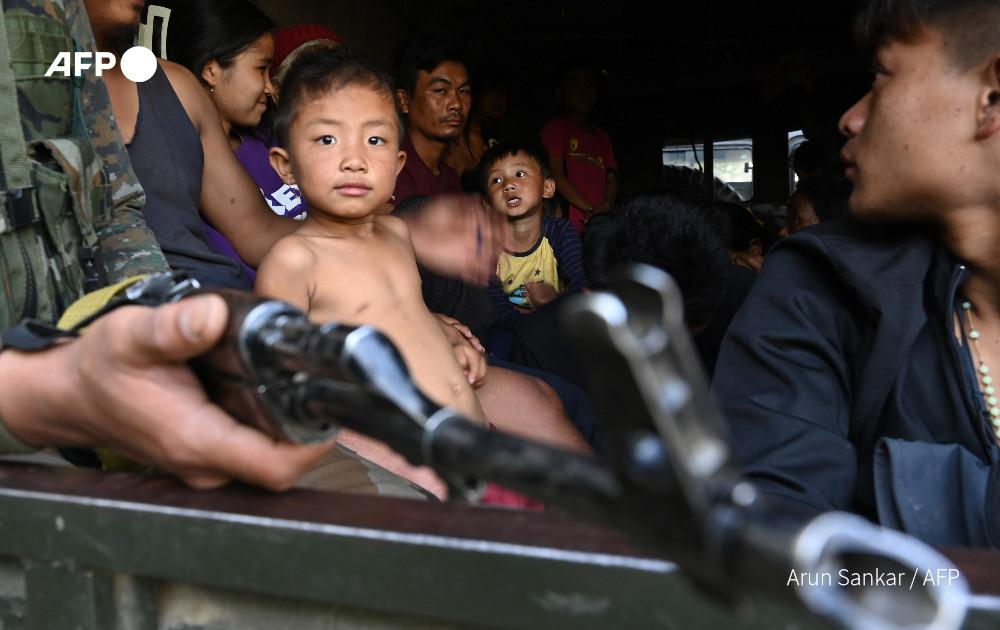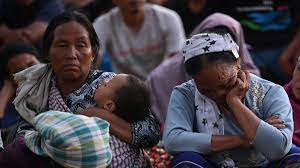 The northeastern state of Manipur in India has been plagued by ethnic clashes for decades, resulting in the loss of thousands of lives and the displacement of countless individuals.
These clashes have created a deep-seated sense of insecurity and fear among the people, and have had a lasting impact on the state's social, economic, and political fabric.
Despite the efforts of the state and central governments, the situation in Manipur remains volatile, with sporadic incidents of violence and unrest continuing to take place.
Causes of Ethnic Clashes in Manipur
The causes of the ethnic clashes in Manipur are complex and multi-faceted. The state is home to a number of ethnic communities, including the Meiteis, Nagas, Kukis, and Pangals, who historically had their own distinct cultures, languages, and customs. Over time, tensions have risen between these communities, particularly over issues such as land, resources, political representation, and identity.
The situation has been further complicated by the presence of armed groups fighting for independence or autonomy for their respective communities. These groups have often resorted to violence and intimidation tactics, fueling animosity between different ethnic groups.
Consequences of Ethnic Clashes
The consequences of these clashes have been devastating for the people of Manipur. Thousands of lives have been lost, and countless individuals have been injured, displaced, or traumatized. Women and children have been particularly vulnerable to violence, with reports of sexual violence and other forms of abuse being widespread.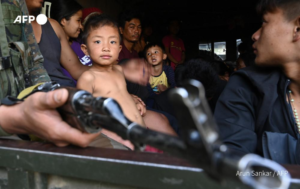 Moreover, the ongoing clashes have had a profound impact on the state's social and economic development. Insecurity and fear among the people have led to a breakdown of trust between different communities, making it difficult for them to work together towards common goals. This has resulted in the stalling of development initiatives and the perpetuation of poverty and underdevelopment in many parts of the state.
Violation of Human Rights
At the heart of the issue lies a fundamental violation of human rights. The clashes in Manipur have resulted in the denial of several basic rights, including the right to life, liberty and security of person, the right to freedom of thought, expression and assembly, and the right to equal protection of the law.
These rights are enshrined in various international human rights treaties and conventions, as well as in the Indian Constitution. However, their implementation in Manipur has been far from satisfactory, with reports of human rights abuses by both state and non-state actors being common.
The Importance of Protecting Human Rights
The situation in Manipur is a stark reminder of the importance of protecting human rights, particularly in situations of conflict and violence. Human rights are not a luxury that can be dispensed with in times of crisis; they are the very foundation of a just and peaceful society. The international community has a crucial role to play in ensuring that the rights of the people of Manipur are protected and respected.
Steps to Address the Situation
There are several steps that can be taken to address the situation in Manipur. First and foremost, there needs to be a concerted effort to address the underlying causes of the ethnic clashes, such as issues of identity, land, resources, and political representation. This requires a sustained dialogue and engagement with all stakeholders, including armed groups and civil society organizations.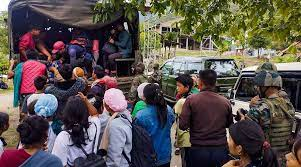 Secondly, there needs to be a comprehensive approach to human rights protection in Manipur. This includes the establishment of effective mechanisms to monitor and address human rights violations, such as independent commissions, tribunals, and courts. It also involves providing greater support to civil society organizations and human rights defenders, who play a crucial role in promoting and protecting human rights.
Thirdly, there needs to be greater accountability for human rights violations in Manipur. This includes holding perpetrators accountable for their actions and ensuring justice for the victims. The government and law enforcement agencies should take a proactive approach to investigate and prosecute cases of human rights abuses promptly and fairly.
In addition, measures should be taken to protect whistleblowers and human rights defenders who come forward with information about violations. It is also important to provide support and compensation to victims and their families. Only when accountability and justice are ensured can the people of Manipur trust their government and have faith in the rule of law.
Please follow and like us: