Violation of Women's Educational Rights in Pakistan

Pakistan has made significant progress in improving access to education for both sexes in the last few decades. However, despite these efforts, violations of women's educational rights continue in Pakistan. Gender-based discrimination, patriarchy and poverty are the main factors that contribute to the marginalization of women in education.
Gender Inequality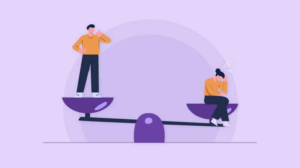 Pakistan is a country where gender inequality is still a major problem, and one of the areas where this is most evident is women's education. Despite efforts by government and non-governmental organizations to improve girls' and women's access to education, significant challenges remain.

A major barrier to girls' education in Pakistan is gender-based discrimination in society. Gender bias is rooted in cultural and traditional practices that view girls as inferior and secondary to boys. As a result, girls are often not given the opportunity to get an education, or their education is given less priority than their male siblings.
Cultural and Traditional: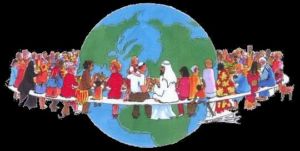 Patriarchal attitudes also play an important role in the marginalization of women in the field of education in Pakistan. Traditional beliefs that a woman's place is in the home, coupled with the idea that female education is not necessary, make it difficult for girls to access education. Additionally, conservative interpretations of Islam in some parts of Pakistan limit women's access to education.
A major challenge is the prevalence of cultural and traditional attitudes that consider women inferior and assign them a subordinate role in society. These attitudes can manifest in a variety of ways, including limiting women's access to education.
According to a United Nations report, the female literacy rate in Pakistan is the lowest in the world. Only 64% of women are literate, compared to 79% of men. In some parts of the country, the female literacy rate is as low as 15%.
This disparity is even more pronounced in rural areas, where poverty, lack of infrastructure, and cultural attitudes create additional barriers to girls' and women's education.
Poverty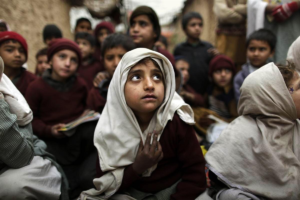 Another important factor affecting women's access to education in Pakistan is poverty. Families living in poverty may prioritize the education of their boys over their girls. Moreover, families may marry off their daughters at an early age to relieve economic pressure, which results in girls dropping out of school.
Rural Areas Lack of Facilities: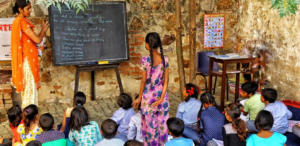 This is particularly the case in rural areas, where access to education is limited, and cultural practices are closely related. Girls in rural areas face many challenges, including lack of infrastructure, shortage of teachers and long distances to schools. Many girls are forced to drop out of school because of poverty, early marriage, or cultural norms that limit their mobility.
Early Age Marrige: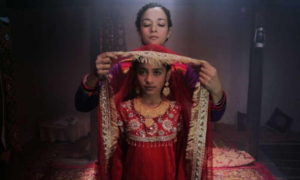 In addition to low literacy rates, girls and women in Pakistan face other barriers to accessing education. The biggest marriage among them is child marriage. According to a report by Human Rights Watch, one in three girls in Pakistan is married before the age of 18, and many girls are forced to drop out of school after marriage. Child marriage not only violates girls' rights but also perpetuates the cycle of poverty and inequality.
Lack of Transportation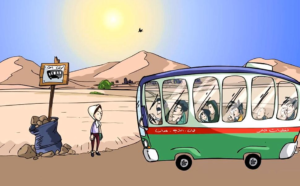 Another challenge is the lack of safe and accessible transportation. Many girls have to walk long distances to get to school, and the lack of safe transportation makes it difficult for them to do so. This problem is particularly acute in rural areas, where roads can be in poor condition and public transport is limited.
Furthermore, there is a shortage of female teachers in Pakistan, especially in rural areas. This decline is due to cultural attitudes that discourage women from pursuing careers outside the home. The lack of female teachers means that girls often have to attend schools taught by male teachers, which can be uncomfortable or even dangerous.
Limited Funding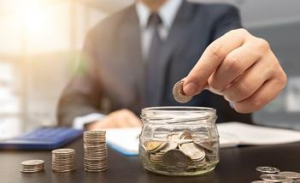 Funding for education in Pakistan is limited, and girls' education is often seen as a low priority. This means that schools may lack basic amenities such as clean water and working toilets, making it difficult for girls to attend school.
In addition, many families cannot afford school fees, uniforms and books, which can prevent girls from attending school. The government of Pakistan has taken several steps to address the issue of women's educational rights, including passing legislation that guarantees equal access to education for both sexes. However, implementation has been slow, and there is a significant gap between policy and practice.
Conclusion
Violation of women's educational rights in Pakistan is a complex issue that requires a multi-pronged approach to tackle. The government needs to prioritize education for girls, address gender discrimination and patriarchal attitudes, and tackle poverty to ensure that girls can access education.
Only by addressing these underlying factors can we hope to create a more equal society where women have equal access to education and the opportunities it provides.
Violation of women's educational rights is a major problem in Pakistan, and tackling it will require joint efforts by the government, civil society organizations and individuals. Improving girls' and women's access to education is not only a matter of human rights but also essential for the development of the country.
By investing in girls' education, Pakistan can help break the cycle of poverty and inequality and create a more just and prosperous society for all.
Please follow and like us: