LAWS AGAINST TERRORIST RESULTING IN VIOLATION OF HUMAN RIGHTS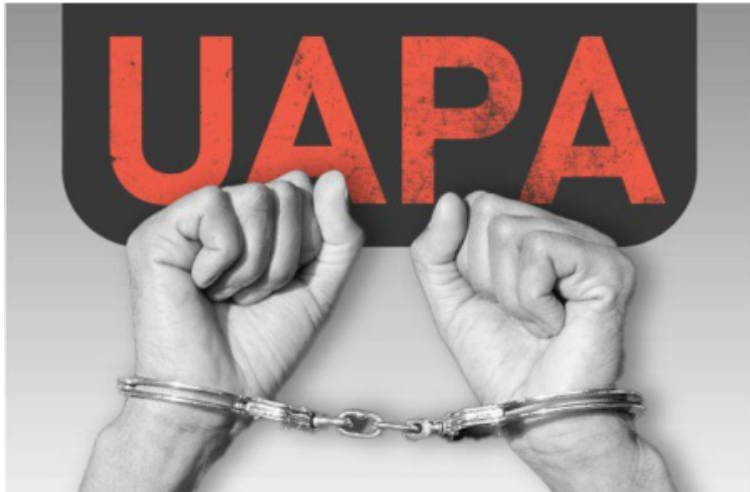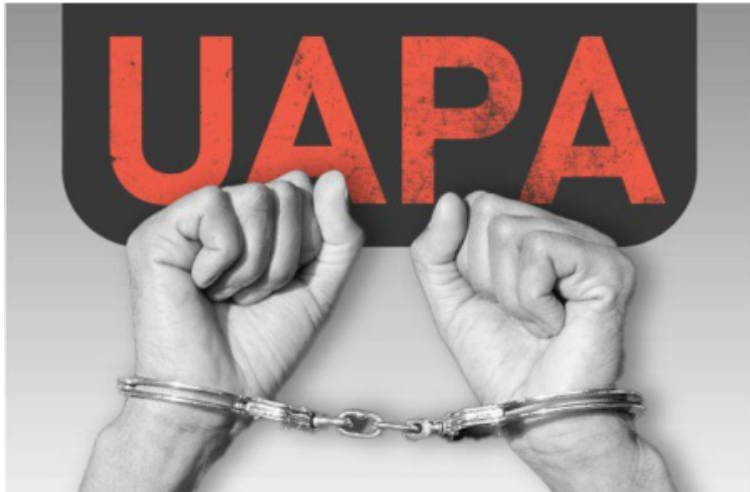 What is Unlawful Activities Prevention Act (UAPA):
There has been an intense debate that Anti – terror laws in India violate basic freedom of citizens under part three of the Indian constitution. Unlawful Activities (Prevention) Act (UAPA), Terrorist and Disruptive Activities (prevention) Act (TADA), Maintenance of Internal Security Act (MISA), Prevention of Terrorism Act (POTA) are one of the few examples of anti – terror laws in India, although few of it have been removed.
Before going to UAPA, we should understand what is terrorism and why it should be tackled. Terror comes from French word, which is based on Latin verb "TERRERE" means to cause to terrible. Terrorism should be tackled and countered because it is a real threat to Democracy, the Rule of Law, and the enjoyment of Human Rights.
But in the process of combating terror, state itself is violating the Human Rights of its own citizens. UAPA of 1967 and National Security Act of 1980 are the laws now in affect in India to combat terrorism.
The Unlawful Activities (prevention) act (UAPA) became the principle anti – terror law. Before 2004, UAPA was not an anti – terror law. It became anti – terror law after 2004 when POTA was withdrawn by UPA government (Manmohan Singh). The UPA government
introduced chapter 4 of UAPA amendment act, 2004 which was further modified in 2008, 2012, and 2019 to broaden its application. Now, the UAPA covers terrorism, Money laundering for terror financing and designation of groups as well as individuals as terrorists.
How UAPA Violates Human Rights?
On 8 July 2019, minister of Home Affairs, Amit Shah introduced Unlawful Activities (Prevention) Amendment Bill, 2019 in Lok Sabha to add some procedures to deal with terrorist activities. Later it was passed by both the houses (Lok Sabha and Rajya Sabha) and received the assent of president on 8 August.
This new Amendment allows government to designate an individual as a terrorist without trial where the previous bill allowed for only groups to be designated as terrorists. This directly violates the Right to Fair and Speedy Trial. Article 21 of the Indian Constitution says that speedy trial is a fundamental right given to the citizens in the guarantee of life and personal liberty.
A person will have right to defend himself. If there is denial of Fair Trial then it is un justice to the accused. The Fair Trail also includes proper and fair opportunities allowed to accused to defend himself and prove his innocence.
Trials should be free from influences otherwise only the innocent people will be prosecuted besides criminals. Right to Fair Trial is also a norm of International human rights law and also been adopted by many countries.
This anti – terror law was supposed to be applied in rare instances. But this law has been misused by both the Union and state. Getting bail in UAPA is difficult, custody period extends to 180 days. It also makes Right to bail difficult. The definition of "Terrorist Act" under UAPA differs from the UN definition of the act.
The definition of Terrorist Act under UAPA is very broader and unclear, which includes death of, or injuries to any person, damage to any property etc. The major problem with UAPA lies in the section 43(D)5. Under this section, if once police decide to charge an individual under UAPA, it becomes extremely difficult to get bail which violates a person
right to get bail. It is assumed that the individual is guilty which goes against the constitution which grants Right to Liberty. Lack of clear definition of terrorist activities under UAPA is also a problem because police with the influence of government arresting individuals in the name of terrorists and curtailing their Right of Fair Trial.
Umar Khalid Case of UAPA: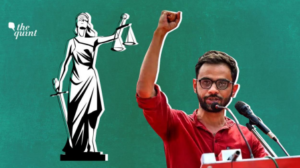 Umar Khalid is a former student of Jawaharlal Nehru University. Allegations of UAPA was kept on him. When he was a student of JNU, he was arrested by his fellow friend for protesting on their campus against Capital Punishment.
Later he was booked under a first – information report for giving provocative speeches in Pune. And then later he was arrested under UAPA by Delhi police for his provocative speeches during the visit of America President Donald Trump to India.
Later he was alleged as conspirator in Delhi Riots case as he met jailed AAP councillor and another activist. He was under allegations that he was part of this riots case under guise of protesting against Citizenship Amendment Act.
Police said that he was part of a criminal conspiracy. But there is evidence that Khalid had given no public call to incitement to violence and also there was no material recovered from him showing Khalid participation in funding or transporting arms. Even after considering this evidence also, it showed that difficulty of getting bail because allegations in chargesheet relating to UAPA case makes difficult in getting bail.
Conclusion:
Laws and policies introduced by state itself sometimes becomes hurdles in protecting Human Rights. Some times these laws will involve in curtailing Human Rights of the citizens like blasphemy law which violates Freedom of Speech and Expression and Unlawful Activities (Prevention) Act which violates Right to fair trial etc. As seen in the Umar Khalid case even thought there is evidence but his bail plea was rejected. It shows that the difficulty of getting bail under UAPA and how it was misused.
---
References:
https://districts.ecourts.gov.in/sites/default/files/Excise%20material.pdf
https://www.legalserviceindia.com/legal/index.html
https://indianexpress.com/article/cities/delhi/umar-khalid-delhi-riots-case-discharge-order-uapa 8306468/
https://www.mha.gov.in/sites/default/files/A1967-37.pdf
https://www.indiacode.nic.in/handle/123456789/1470
Please follow and like us: