WOMEN'S RIGHTS ARE NON-NEGOTIABLE.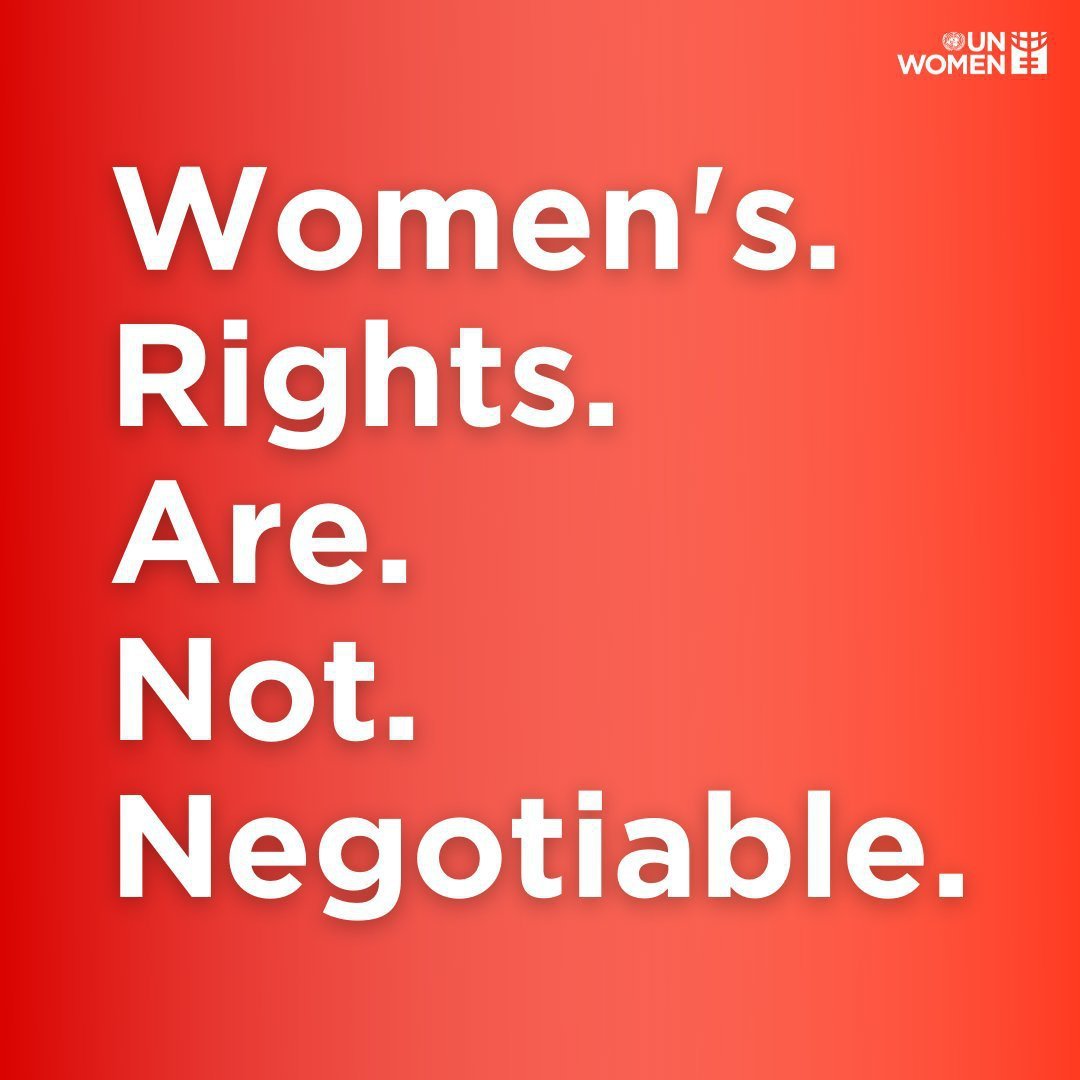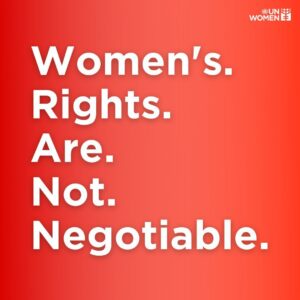 We celebrate the 8th of March as International women's day, which has taken a lot of effort to make women independent.
Women's rights are fundamental human rights that every woman worldwide claims. When the rights are equally distributed, it benefits her and every member of society.
If women are treated equally and given a chance, the world can develop further. Women must be treated equally in this sovereign socialist, secular democratic country. i.e.not only in this country but worldwide. It includes every Right, from equal pay to equal education as well.
HISTORY:
The story of BRAVE Princess-
Princess Noor Inayat khan, a forgotten Indian princess who spied for the British during world war two and was eventually killed by nazis, was the first Indian woman to be honoured with the title for her sacrifices as a Special Operations Executive[SOE]. From a young age, she was always selfless and self-fiving. she was the first woman agent to be parachuted behind enemy lines in France, where women had previously been sent as couriers.[1]
Women's rights are fundamental as they allow women to get an education and earn to make them independent, which is essential for every woman. The Right to education for a woman first came to light because of the tremendous first Indian feminist, Savitribai Phule.
Savitribai Phule was a Maharashtrian poet, educator, and social reformer. She contributed significantly to advancing women's rights in India along with her husband, Mahatma Jyotiba Phule, in Maharashtra. She is credited with founding the feminist movement in India.
Savitribai, who defied gender norms and dedicated her life to advancing the cause of women's education, was a champion for women's emancipation. The excluded Indians were forced into slavery for a very long time. Savitribai and Jotirao Phule founded two educational trusts in the 1850s. The Native Female School in Pune and the Association for Advancing the Education of Mahars, Mangs, and Other Groups were their names. These two trusts eventually included numerous schools.[2]
UN BODIES-
"Equal rights of men and women" is a crucial tenet of the United Nations Charter, accepted by world leaders in 1945, and all States have to defend and advance women's human rights. It said there was "no distinction of any type, such as sex," between the rights granted to men and women. Articles 13 (General Assembly mandate) and 55 reiterate the ban on sex-based discrimination (promoting universal human rights).
The International Covenant on Civil and Political Rights protects, among other things, the right to life, the freedom from torture and slavery, security of the person and right to liberty, the Right to due process in criminal and civil proceedings, equality before the law, the freedom of movement, the release of thought, conscience, and religion, the right to family life and children, the freedom of association, the right to citizenship and political equality, and the right to freedom from discrimination.
Commission on Women's Council-
The Economic and Social Council of the United Nations created the Commission on the Status of Women in 1946. The Committee also strives to advance women's rights in the political, economic, civil, social, and educational spheres, making recommendations and providing reports to the Council.
International and regional recognition of women's rights:[3]
Child marriage is recognized in international legal instruments as a severe violation of a child's human rights: The Convention on Consent to Marriage, Minimum Age for Marriage and Registration of Marriages (1962) establishes that all States Parties should take "legislative action to specify a minimum age of marriage" (Arts. 1, 2 and 3) (United Nations, 1962).
The CEDAW (1979) affirms women's and men's equal rights and responsibilities as parents (Art. 16 (c)) and acknowledges that women have the same rights and responsibilities as men concerning guardianship, wardship, and trusteeship of children (Art. 16 (g)) (United Nations, 1979[2]).
The CEDAW (1979) calls on States Parties to eliminate discrimination against women at the inception of and during marriage and its dissolution by divorce (Art. 16 (1)) (United Nations, 1979[2]).
The CEDAW (1979) calls on States Parties to "accord to women, especially in civil matters, and a legal capacity identical to that of men and also the same opportunities to exercise that capacity" (Art. 15). It's General Recommendation No. 33 on women's access to justice (2015) recalls the "obligations of State Parties to ensure that women have access to justice" (United Nations, 1979[2]).
WOMEN'S RIGHTS IN INDIA:
1. Right to live in dignity and decency-
Every woman has the Right to live with dignity, free from compulsion, Violence, and prejudice. Laws are particularly considerate of the rights and dignity of women. The Indian Criminal Code punishes crimes including sexual harassment (Section 354), assault to strip her naked (Section 354), voyeurism (Section 354), stalking (Section 354), and similar offences (IPC).[4]
2. Right against domestic Violence
Under Section 498A of the IPC, women who live with their mothers or sisters are protected from domestic abuse (including economic, emotional, and sexual abuse) committed by their spouses, male live-in partners, or relatives. The accused will get a fine and an unspecified jail time that might last up to three years as punishment.[5]
3. Right Against Dowry
The Dowry Prohibition Act of 1961 did not stop dowry from occurring in India. Although when it isn't explicitly requested, the bride's family is frequently expected to offer "gifts" to the groom and his family. Given that dowry is prohibited in India, receiving or donating it is a crime penalized by law. Up to five years in prison and a fine of Rs. 15,000 or the amount of dowry given, whichever is more, are the consequences for breaking the anti-dowry statute.
4. Right to Equal Pay
The Indian Constitution's Articles 39(d) and 41 state that men and women must get equal compensation for equivalent work. The Directive Principles of State Policy are comprised of these.[6]
Case; Kishori Mohanlal Bakshi VS. Union Of India (1962)
5. Right against Workplace Harassment-
The Sexual Harassment of Women at Workplace (Prevention, Prohibition, and Redress) Act of 2013[7] gives women the right to report any form of sexual harassment at their place of employment. According to the Act, she has three months from the incident to submit a written complaint to an ICC at a branch office.
Case; In Vishaka and others vs. State of Rajasthan(1997)
And also Rights such as – Right to Legal Aid, the Right not to be arrested at night, etc.,
Nonetheless, prejudice against millions of women continues to exist across the world:
Under current laws and regulations, women are not granted equal land, property, and housing access.
Women who experience economic and social discrimination have fewer and less favourable life options, which makes them more susceptible to human trafficking.
In the world, at least 30% of women experience gender-based Violence.
Rights to sexual and reproductive health are denied to women.
Women who advocate for human rights are shunned by their communities because they are perceived as dangerous to religion, honour, or culture.
Women's significant contribution to peace and security is frequently undervalued, as are the unique dangers women face in times of conflict.
CONCLUSION:
We cannot have a free and equitable society until everyone is equally accessible. Everyone is concerned about this inequity in women's lack of equal rights. Gender equality and women's empowerment are crucial to sustainable development, economic progress, and peace and security. Several studies have demonstrated that women's rights are upheld and regarded seriously when society benefits.
Over the years, several attempts have been made to empower women in Indian society and improve their situation. One of the most efficient ways to empower women is through the law, allowing women access to their fundamental and constitutional rights.
---
[1] "NOOR INAYAT KHAN: THE FORGOTTEN MUSLIM PRINCESS WHO FOUGHT NAZIS", < https://www.aljazeera.com/features/2020/10/28/noor-inayat-khan> accessed on 4th march,2023
[2]SAVITRIBAIPHULE THE LADY WHO CHANGED THE FACE OF WOMEN RIGHTS IN INDIA < https://countercurrents.org/2018/06/savitribai-phule-the-lady-who-changed-the-face-of-womens-rights-in-india/> accessed on 4th march,2023
[3] [3]" INTERNATIONAL AND REGIONAL STANDARDS ON WOMEN's RIGHTS", < https://www.oecd-ilibrary.org/sites/18e73c7b-en/index.html?itemId=/content/component/18e73c7b-en#section-d1e29216> accessed on 5th march,2023
[4] SECTION 354 OF THE INDIAN PENAL CODE
[5] SECTION 498A OF THE INDIAN PENAL CODE
[6] ARTICLE 39D OF THE INDIAN CONSTITUTION
[7] SEXUAL HARASSMENT OF WOMEN AT WORKPLACE ACT,2013
Please follow and like us: