Stalking: The Understudied Violence Against Women.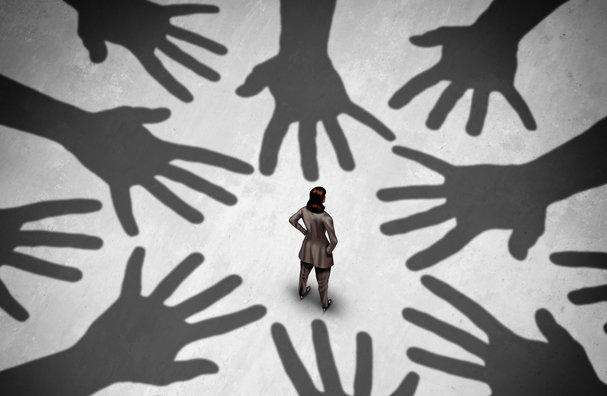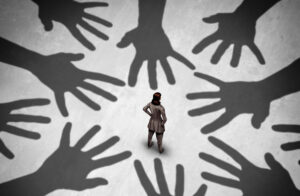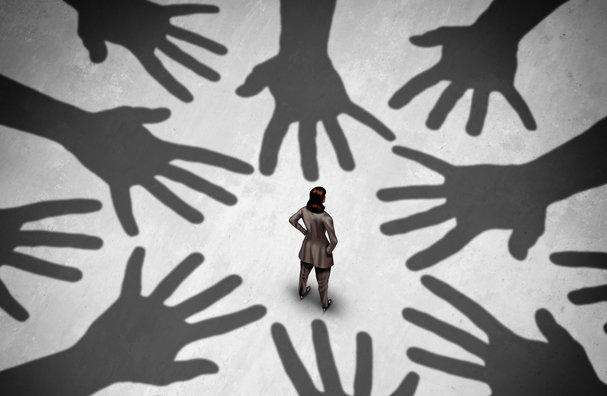 Since time immemorial, women have experienced an extreme level of violence. Men are aggressive, frustrated, and even inferiorly complex against them because they are seen as soft targets, which leads to serious violence against them.
Stalking is a type of violence that entails persistently and repeatedly following someone with the purpose of hurting or frightening them. Developed nations have been debating and researching stalking and its destructive impact on victims' lives for the past 20 years. Although there is more violence against women, stalking is still a subject that has received very little focus.
Stalking usually never stops after the plain harassment itself it usually if not always leads to more heinous crimes against women and hence the frequency of violence against women can also be decreased if stalking is stopped at the very beginning. There are many studies and government statistics accessible illustrating the gravity of violence against women, but there are sadly few studies on stalking and its impact. The crime in itself is not a stand-alone offence and is of the type where numerous other crimes are connected. When a woman is being stalked, she may also further go on to be sexually harassed, eve-teased, and have her modesty violated in addition to having her mentally scarred for life.
In 2016, the Bombay High Court in Shri Deu Baju Bodake v The State of Maharashtra,[1] brought in front of the whole country the case of a woman who committed suicide and stated that she did so because the accused was stalking and harassing her constantly. This was just one of the numerous cases that got reported. Unfortunately, no woman is a stranger to the feeling of being followed or watched or the certain sense of threat while walking home almost every day.
Every victim of stalking experiences it differently, but for many emotionally fragile victims, it has a significant and painful psychological impact. The majority of victims experience mental health disorders, which make them feel helpless, out of control, stressed, and anxious most of the time. They may also lose trust in others and experience long-lasting traumas from even close friends or family members, which can cause anxiety, bipolar disorders, and other conditions, as well as result in perpetual stress and anger. In the majority of cases, victims relocate, change professions, adopt secret phone numbers, and begin carrying guns or firearms in order to protect themselves.
Earlier on the Indian Penal Code, 1860 ("IPC") being a colonial law, did not contemplate stalking as an offence in any sense. The landmark judgement Vishaka v. State of Rajasthan (1997)[2] was a significant step towards recognising that women are the targets of sexual harassment in various forms in the workplace and the discussion of the law against it expanded the jurisprudence of the subject in service law.
Another form of staking which has considerably increased in recent years is cyberstalking, which, as a distinct concept, was not previously directly addressed by the IT Act. The purpose of the IT Act was to address the consequences of internet stalking rather than the act itself. The IT Act addresses this clause and defines it as an offence of impersonation under Section 66D in certain circumstances where several accounts are created to stalk a person online. In this instance, someone is using a false identity with the goal to deceive someone else or is deceiving by using a computer or a communication device.
After the proliferation of crimes against women and the rise in violence, the Justice Verma Committee introduced the Criminal Law Amendment Act in 2013. Online and offline stalking were both considered crimes under Section 354D. Although, as of today, stalking is a cognizable and bailable offence, with a maximum sentence of three years in prison and a fine for a first offence and five years in prison and a fine for a second. In a civil society, however, we continue to see horrible crimes against women like acid attacks, kidnappings, rapes, gang rapes, and of course stalking. Hence somewhere the rights of women are still negotiated against by society itself. The feeling of safety is still something which is decided for a woman.
Conclusion
In India and countries all over the world, women, whether they are housewives, working professionals, students, or anybody else, are routinely stalked, sometimes even without their knowledge. More often than usual even after it is a punishable offence authorities still don't pay much heed to such stalking until something far more heinous happens to the victim.
They are labelled as paranoid by their own family and end up helpless with the constant fear of getting attacked. Many women and girls avoid leaving their homes out of fear of being stalked. The women are compelled to wear so-called "modest" clothing, enter their homes before dusk, and maintain professional and limited relationships with neighbours, coworkers, and other people in order to avoid being stalked and drawing unwanted attention. In a world where most cultures worship goddesses, in a world where religious texts have proven that nature has given women the power to give birth to god himself, we have failed as a society to give them the mere rights of a human.
---
[1] Shri Deu Baju Bodake v The State of Maharashtra, 2016
[2] Vishaka v State of Rajasthan(1997) (AIR 1997 SUPREME COURT 3011)
Please follow and like us: