Women's Rights Violations in Iran
Iran is a country with a rich cultural history, but it has been notorious for its violation of women's rights. Women's rights violation in Iran has been a major concern for many years. The government of Iran has implemented a number of policies that restrict women's freedoms, limiting their access to education, employment, and even basic human rights.
Issues Arisen Due to Woman's Rights Violations in Iran
Legal Discrimination
Legal Discrimination: One of the most significant issues in Iran is the legal discrimination against women. In Iran, the legal system is based on Islamic law, and women are often treated as second-class citizens. Women's rights activists have long campaigned for changes to discriminatory laws that violate their rights, such as the legal requirement for women to wear the hijab in public.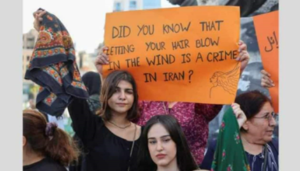 The compulsory hijab law is just one example of the many ways in which women are subjected to discrimination and violence in Iran. Women who did not wear a hijab or were deemed to be wearing "bad hijab" by having some of their hair shown faced punishments ranging from fines to imprisonment.
In recent years, there has been a wave of protests against the compulsory hijab law, with many women taking to the streets to demand their rights.
Domestic Violence
Domestic Violence: Another issue faced by Iranian women is domestic violence. According to a report by the UN Special Rapporteur on violence against women, domestic violence is widespread in Iran, and many women are subjected to physical and psychological abuse by their spouses.
However, Iranian law makes it difficult for women to seek protection or justice for this violence, as they often require the permission of their husbands or male relatives to file a complaint. In some cases, women who have been victims of abuse are actually punished for their own victimization, as the law in Iran views extramarital sex as a crime.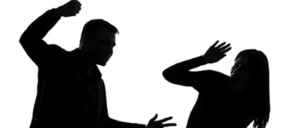 Gender Discrimination in the Workplace
Workplace Discrimination: Women in Iran also face discrimination in the workplace. While Iranian law prohibits gender discrimination in employment, women are often excluded from higher-paying and more prestigious jobs. Women also face sexual harassment and discrimination in the workplace, which can make it difficult for them to advance in their careers. They are legally required to obtain the permission of their husbands or male guardians in order to work outside the home. This requirement limits their economic opportunities and often leads to financial dependence on men.
Women's rights are also violated in Iran through restrictions on their freedom of movement. Women in Iran are required to cover their hair and body in public, and they are also required to be accompanied by a male guardian in many public places. These restrictions limit women's ability to travel, work, and participate in public life.
Furthermore, Women's rights activists and organisations have been advocating for change and pushing for reforms to the legal system and other policies that discriminate against women. Also, Women's rights activists and journalists in Iran face repression and harassment from the government. Many have been arrested, imprisoned, and subjected to torture and other forms of abuse.
The Iranian government has also been known to restrict access to information, including blocking websites and social media platforms. That's why progress has been slow, and many women in Iran continue to face significant barriers to achieving their full rights and potential.
In recent years, there has been growing awareness of the need to address women's rights violations in Iran. Despite these challenges, Iranian women have been fighting for their rights and making progress in some areas.
Reforms and Policies
There have been various reforms and policies implemented in Iran in recent years to improve women's rights and protect them from discrimination and violence. Some of these measures include:
Family Protection Law
This law was passed in 2019 and aimed to strengthen women's rights in marriage and divorce proceedings, including the right to obtain a divorce without their husband's consent under certain conditions.
Increase in Female Representation in Government
Iran has made efforts to increase the representation of women in government and political positions. In 2017, Rouhani appointed three women as vice presidents, the first time in Iran's history that women held that position.
Changes to Dress Code Laws
In 2018, Iran relaxed its strict dress code laws that required women to wear headscarves and long, loose-fitting clothing in public. The new rules allowed for more freedom in choosing what to wear in public.
Women's Sports
Iran has made progress in promoting women's participation in sports. In 2019, the government lifted the ban on women attending football matches in stadiums, and in 2021, the country sent its first-ever female athlete to compete in the Olympics in taekwondo.
Combating Domestic Violence
In recent years, Iran has taken steps to combat domestic violence against women, including the establishment of hotlines for women to report abuse and the creation of more specialised courts to deal with cases of violence against women.
While progress has been made in these areas, there are still challenges and limitations to women's rights in Iran, including the lack of legal protection for women who are victims of sexual harassment and the restrictions on women's freedom of expression and assembly.
However, there is still a long way to go before women in Iran are treated as equal citizens with the same rights as men. The Iranian government must take action to address the systemic discrimination and violence against women and to ensure that women have equal access to education, employment, and justice. The international community must also speak out and support efforts to promote women's rights in Iran and hold the government accountable for its actions.
Please follow and like us: