Climate Change and the Right to Development: Promoting Sustainable Progress and Reducing Inequalities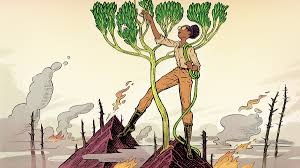 Climate change is an urgent global challenge affecting both developed and developing nations. While efforts to combat climate change have gained momentum worldwide, it is crucial to address this issue in a way that respects the right to development for all nations. In this article, we delve into the intersection of climate change and the right to development, emphasizing the need to overcome inequalities and foster sustainable progress.
Understanding Climate Change and Its Implications
Climate change refers to long-term shifts in temperature patterns and weather conditions, primarily caused by human activities like burning fossil fuels and deforestation. These actions lead to the emission of greenhouse gases, resulting in global warming and subsequent climate-related impacts. The consequences of climate change are extensive, including wildfires, rising sea levels, extreme weather events, disrupted ecosystems, and threats to human health and well-being.
The Right to Development: A Crucial Framework
The right to development, recognized by the United Nations, acknowledges the fundamental right of every individual and community to participate in, contribute to, and enjoy economic, social, cultural, and political progress. While the right to development is essential for all nations, it becomes even more critical in the context of climate change. Developing countries often face the dual burden of addressing development challenges while mitigating climate change impacts.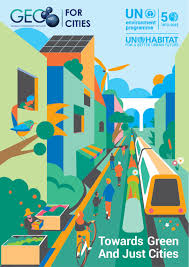 Inequalities and Climate Change
Climate change exacerbates existing inequalities and gives rise to new ones. Developing nations, particularly those with limited resources, bear a disproportionate burden when it comes to climate change impacts. These nations often lack the necessary infrastructure, technology, and financial means to adapt to or mitigate the effects of climate change. Moreover, marginalized communities within countries, such as indigenous populations and the economically disadvantaged, experience a higher degree of vulnerability to climate change, further widening existing inequalities.
Overcoming Inequalities: A Global Responsibility
Addressing climate change while ensuring the right to development necessitates a global effort. Developed countries must acknowledge their historical contributions to climate change and provide financial and technological support to developing nations. This support encompasses financial assistance for climate adaptation and mitigation efforts, as well as technology transfer to enable sustainable development. International cooperation plays a vital role in overcoming inequalities and promoting sustainable progress for all nations.
Promoting Sustainable Progress
Achieving sustainable progress requires a comprehensive approach that integrates environmental, social, and economic dimensions. Governments, businesses, and individuals must transition towards low-carbon and climate-resilient practices. This involves investing in renewable energy sources, promoting energy efficiency measures, and adopting sustainable agricultural practices. Education and awareness campaigns are instrumental in fostering behavioral change and encouraging the adoption of sustainable lifestyles.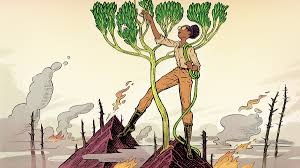 Policy and Governance for Climate Justice
Strong policy frameworks and effective governance structures are indispensable for achieving climate justice and striking a balance between the right to development and environmental sustainability. Governments should prioritize climate action by enacting laws and regulations that promote sustainable development while safeguarding the rights of vulnerable communities. Participatory decision-making processes that involve marginalized groups are crucial for ensuring inclusive and equitable climate policies.
Empowering Local Communities: The Role of Capacity Building
In addition to international cooperation and policy frameworks, empowering local communities through capacity building is crucial in the pursuit of sustainable progress and reducing inequalities in the face of climate change. Building the capacity of individuals, organizations, and institutions at the local level enhances their ability to adapt to and mitigate the effects of climate change while fostering self-reliance and resilience.
Capacity-building initiatives can encompass a wide range of activities, including knowledge sharing, skill development, and technology transfer. By providing training programs and workshops, communities can acquire the necessary skills and expertise to implement sustainable practices and innovative solutions. This includes training in renewable energy technologies, sustainable agriculture techniques, and climate-resilient infrastructure development.
Furthermore, capacity-building efforts should prioritize the inclusion and participation of marginalized groups, such as indigenous communities and women, ensuring that their voices are heard and their knowledge and experiences are valued. Empowering these communities allows for a more holistic and context-specific approach to climate change adaptation and mitigation, taking into account local realities and traditional knowledge systems.
Effective capacity-building initiatives also involve establishing networks and partnerships between various stakeholders, including government agencies, non-governmental organizations, academia, and the private sector. These collaborations can facilitate the exchange of best practices, resources, and support, creating a collective platform for addressing climate change challenges and promoting sustainable development.
By investing in local capacity building, we can foster a sense of ownership and empowerment among communities, enabling them to actively contribute to climate change solutions and shape their own development pathways. This approach not only promotes sustainable progress but also reduces inequalities by ensuring that the benefits of climate action are accessible to all, particularly those who are most vulnerable.
In conclusion, tackling climate change and ensuring the right to development necessitates a comprehensive approach that encompasses collective action, international cooperation, and strong policy frameworks. The challenges posed by climate change disproportionately affect developing nations and marginalized communities, emphasizing the need for acknowledging historical responsibilities and providing support.
By integrating sustainable practices, inclusive governance, and education, we can foster a socially just and environmentally sustainable future. Through these efforts, the global community can address climate change while upholding the right to development for all, promoting equality and resilience on a global scale.
Please follow and like us: