Combating Corruption: Advocate's Proposal to Limit Cash Transactions
The Delhi High Court requested responses from the Centre and Delhi Government about a petition to recall currency notes India's persistent struggle with corruption.
Corruption is a major issue in India, pervading various sectors like government, politics, business, and law enforcement. It manifests as bribery, nepotism, misuse of public funds in politics; tax evasion and fraud in business; and extortion or abuse of power.

India is ranked 85th among 180 countries in the Transparency International's Corruption Perceptions Index (CPI), 2021. Last year India's ranking was 86.
The Indian government has implemented anti-corruption laws and established institutions like the Central Bureau of Investigation and Lokpal. Campaigns such as Digital India and Make in India promote transparency and accountability. However, corruption remains a significant problem with increasing public demand for stronger action against it.
Why is tackling corruption in India very important?
Corruption hinders India's economic growth. A 2005 Transparency International study found that over 62% of Indians had bribed public officials for services.
No official data exists on India's black money. A 2018 writ petition in the Supreme Court of India revealed that criminals have amassed about 900 lakh crores in unaccounted funds. The Economic Times reported that around 300 lakh crores are held in Swiss and offshore banks, potentially eradicating Indian poverty for decades.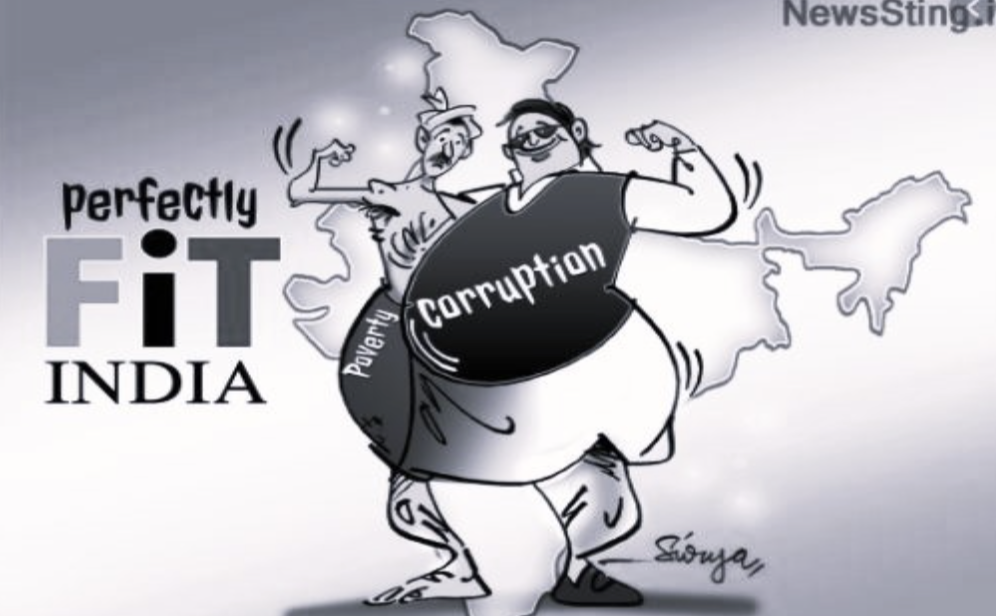 Unchecked corruption in the public sector can cause severe damage, such as eroding trust in government, wasting resources and money, and promoting injustice by favouring certain individuals at others' expense.
Eradicating Corruption: India's Path to Prosperity
Eliminating corruption in India would greatly benefit its economy, politics, and society. This change could lead to a better society through;
• Improved economic growth
• Increased public trust
• Enhanced social welfare
• Improved political stability
• Eradication of poverty for decades
Consequently, India would transform from a developing to a developed country.

An Advocate's fight for corruption less India
To effectively combat corruption in India, Advocate Ashwini Kumar Upadhyay petitioned the Delhi High Court for limiting cash transactions. The Delhi HC on May 3rd requested the Centre and Delhi government to present their views on recalling currency notes above Rs 100, limiting cash transactions over Rs 10,000, and linking assets exceeding Rs 50,000 with Aadhaar.

No formal notice has been issued yet. The petitioner argued that these measures would curb corruption, black money generation, laundering transactions, and disproportionate asset accumulation. Additionally, the petitioner called for restricting cash payments over Rs 10,000 for air tickets, rail tickets and various bills as a practical solution against corruption. The petition seeks to limit transactions on platforms like Amazon and Flipkart.

Further advocate Ashwini Kumar, requested the Centre and States to take necessary measures to limit cash transactions for industrial and domestic goods, products, and services up to a maximum retail price of Rs. 10,000.
The petition stated that even after 75 years of independence, districts still suffer from bribery, black money, tax evasion, and money laundering. It also mentioned various mafias operating in these areas. The plea emphasised the need for clean governance and a corruption-free society for India's progress.
Justices Satish Chandra Sharma and Tushar Rao Gedela asked the Council for Central and Delhi Convents to obtain instructions, with further hearings in August.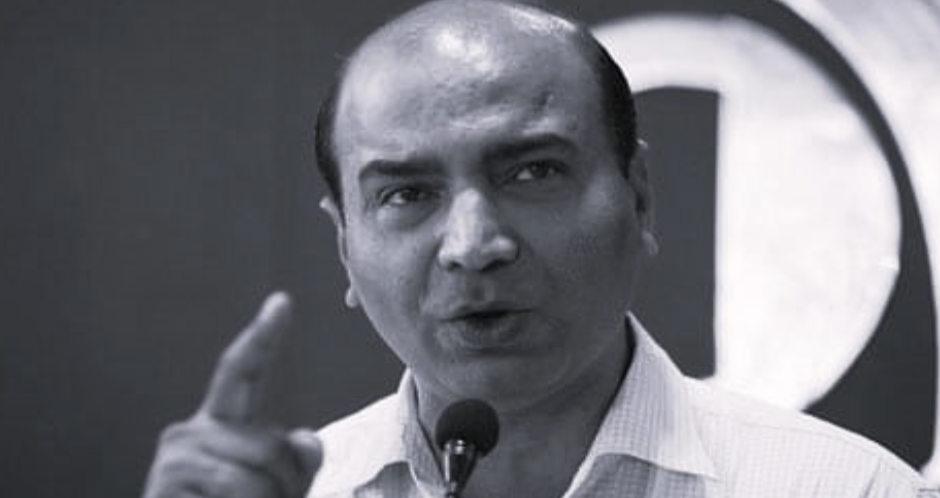 Ashwini Kumar Upadhyay, A relentless fighter to eradicate corruption in India
Ashwini Kumar Upadhyay is a persistent advocate for eradicating corruption in India. In August 2019, he filed a petition in the Delhi High Court to cap cash transactions at Rs 10,000. However, the court ruled against it due to contradiction with income tax law which set a limit of Rs 2 lakh.

The bench of Chief Justice D N Patel and Justice C Hari Shankar made this observation during the hearing of a bill seeking to cap cash transactions. Consequently, Upadhyay withdrew his petition.
Fast forward to 2023, Upadhyay revisited the issue and filed another petition. This time, the Delhi High Court asked both the Centre and Delhi government to consider limiting cash transactions for better poverty eradication—a victory for this determined advocate.
Conclusion
Corruption has long plagued Indian society, even since childhood. We learn in school that it is a major issue faced by India. Despite numerous legislations and anti-corruption agencies, corruption persists within the Indian system.

Advocates like Mr. Ashwini Kumar Upadhyay tirelessly fight for justice to eradicate corruption. However, can people today truly envision a corruption-free India or see it become a developed country?
This question remains unanswered for decades. With strong advocates pushing for change, we hope to see progress daily and trust in the judiciary of India to respond accordingly. Actions from both Delhi and central government would greatly appreciate Mr. Ashwini Kumar Upadhyay's efforts.
Please follow and like us: