Day after Hindu doctor, Sikh businessman shot dead in Pakistan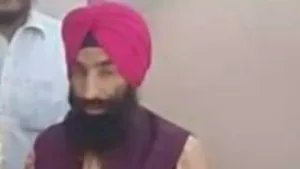 The recent shooting death of a Sikh businessman in Pakistan has sent shockwaves throughout the Hindu community. The incident occurred on the day after Diwali, one of the most important festivals celebrated by Hindus around the world. This tragic event has left many members of this minority faith feeling scared and vulnerable in their homeland.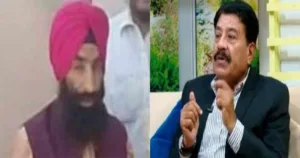 The victim was identified as Amritpal Singh, who had been running a successful business for several years in Peshawar, Pakistan. He had been visiting his family when he was shot dead by unknown assailants outside his home on November 15th 2020. His murder is believed to be motivated by religious hatred and intolerance towards minorities living in Pakistan's majority-Muslim population.
This senseless act of violence is an example of how hates and discrimination still exist within some parts of society today despite numerous efforts to promote tolerance between different faiths and cultures worldwide over time. It also serves as a reminder that we must continue working together to build bridges between communities so that everyone can live peacefully without fear or prejudice regardless of their religion or background.
The tragic death of a Sikh businessman in Pakistan has caused shockwaves throughout the Hindu and Sikh communities.
On the day after his murder, emotions were running high as people tried to make sense of what had happened. The man was shot dead by unknown assailants while he was out shopping for groceries in a small town near Lahore. This senseless act of violence has left many feeling deeply saddened and angry, not only due to the loss itself but also because it serves as yet another reminder that religious minorities are often targeted by extremists in Pakistan.
This latest incident is especially concerning given that there have been several other attacks against Hindus and Sikhs over recent months across different parts of Pakistan, with little being done to address this growing problem or provide security for these vulnerable groups. As such, members from both communities are now living with an increased sense of fear which makes them even more susceptible to further acts of violence or discrimination on account of their religion or ethnicity alone.
It is clear then that something needs to be done urgently if we want to ensure greater safety among minority populations within Pakistani society; otherwise, these types of incidents will continue unabated without any justice ever being served upon those responsible for them.
A collective effort must be made between government officials and civil society organizations alike so as guarantee better protection rights for all citizens regardless of background – including those belonging to minority religions like Hinduism & Sikhism – thus helping create an atmosphere where everyone can live together peacefully without worrying about persecution based solely on their faith The recent news of a Sikh businessman being shot dead in Pakistan has been met with shock and sadness by the Hindu community.
The victim, identified as Jagjit Singh, was gunned down in cold blood on his way to work. This incident is yet another example of religious intolerance that exists within the country and serves as a reminder that religious minorities are often targeted for their beliefs.
This senseless act of violence against an innocent man highlights the need for greater understanding between different religions and cultures to promote peace within society. It also serves as an important reminder that everyone should be treated equally regardless of religion or ethnicity; no one should ever feel threatened because they have chosen to practice their faith differently than others around them.

We must take steps towards creating a more tolerant environment where all people can live without fear or discrimination due to their beliefs or background so such tragic incidents don't occur again in future generations. We must strive hard together towards building bridges between communities instead of walls which will help create harmony among all citizens irrespective of caste, creed, religion etc.
The recent news of the death of a Sikh businessman in Pakistan has been shocking and heartbreaking for many. This unfortunate incident happened on November 19th, when an unidentified gunman shot dead Hindu doctor Avtar Singh in Peshawar city. The police have arrested three suspects belonging to a banned militant group, but it is still unclear what motivated the attack or who was behind it.
This tragic event highlights the growing religious intolerance and violence that exists within Pakistan today; despite attempts by various governments to create harmony among different faiths, these kinds of incidents continue to occur with alarming frequency. As such, this latest shooting serves as yet another reminder that much more needs to be done for all citizens regardless of their religion can live peacefully together without fear or prejudice from one another.
The international community must work together towards justice and peace within Pakistan by taking concrete steps which help promote tolerance between communities while also ensuring perpetrators are held accountable according to law enforcement standards so similar incidents do not happen again in future.
Additionally, we should stand up against any kind of discrimination based on faith as well as other forms like gender, caste etc., so everyone feels safe no matter where they go around the world. Only then will true peace prevail across borders & boundaries throughout our planet Earth.
Please follow and like us: