DEMAGOGUE'S JUSTICE: EXTRA-JUDICIAL KILLINGS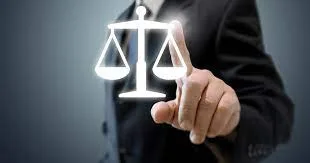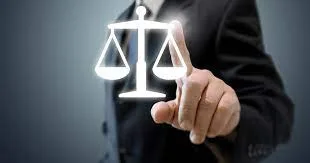 Humans have tried to define justice accurately since the beginning of the world. However, describing the complexities of subjectivity with the limited instrument of language brings us to our wit's end.
While the initial understanding of justice had moral connotations, today it has legal-judicial connotations. Largely, scholarly consensus has been reached that justice is a property of fairness of state, achieved via a standard legal procedure.
Nevertheless, the ancient understanding of retributive justice has a worrisome social sanction in different parts of the world even today. We can attribute it partially to the loopholes in the criminal justice system, and partially to the recurrent frivolity of the executive in upholding the rule of law.
India is no stranger to extra-judicial political gimmicks of demagogues to sway the electorate in their favor. The recent spree of extrajudicial killings in the populous state of Uttar Pradesh has reinvigorated the often rejected claim of deteriorating rule of law in the world's largest democracy.
Blurring the lines of separation of powers among the three organs of state, for 'instant justice' or 'divine vengeance' goes against the very tenet of constitutionalism. The law enforcement's bypassing of the learned Judiciary, for administration of its own, peculiar idea of justice gives way to democratic backsliding, endangering lives of the many vulnerable and disadvantaged identities in an already divided country.
The public's celebration of curbing the right to fair trial under procedure established by law by such 'encounters' or as the Bangladeshis call it 'crossfire' is like inviting Satan to one's home. Disturbingly, in 2021, a Pew survey found that more Indians prefer a "leader with a strong hand" than a "democratic form of government."[1]
DEFINITIONS OF EXTRA JUDICIAL KILLINGS: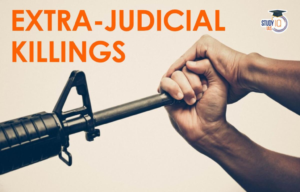 Extra judicial killing is the killing of a person by governmental authorities without the sanction of any judicial proceeding or any legal process.[2]
The World Organisation Against Torture, (or OMCT) defines extrajudicial killings, or extrajudicial executions, as killings that "happen when someone in an official position deliberately kills a person without any legal process. Such arbitrary deprivations of life, which can also be carried out by militias, death squads or other non-State actors, often target political opponents, activists, or marginalized groups."
RIGHT TO LIFE AND EXTRA-JUDICIAL KILLINGS IN UTTAR PRADESH: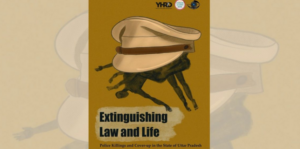 Life is the first and most fundamental right of individuals, without which no other right can be upheld.The right to life is protected by a number of international treaties, in particular:
According to TRIAL International, extrajudicial executions are a violation of this very right. The State is under an obligation to uphold this right to life of all its citizens. However, in reality, such constitutional guarantees are seldom safeguarded and often infringed upon by the states themselves.
The OMCT registered 845 documented cases of extrajudicial killings in Bangladesh between 2013 and 2017, with not a single one having been duly investigated.
In Philippines, the OMCT observed, not even children were spared from mass-killings against its 'war on drugs'.[4] To blind the public against its own incompetence, the law enforcement, with the tacit approval of political heads cites a gamut of reasons of common good for meting out instant justice. Popular support has been declared to such incidents under the pretext of 'war on drugs' as is the case in Philippines, or 'law and order' aggrandizement coupled with 'divine justice' as is Uttar Pradesh's excuse.
With the aim of dehumanizing the accused and often their community, such circumvention of constitutional and judicial safeguards becomes a cakewalk if the accused is from the minority community. Ironically, amidst all din and clamor for such instant justice, the only ones to lose in the long run, are also the biggest cheerleaders of this social and political regression,viz. the public.
However, the Judiciary's proactive role in keeping a check on such instances continues to save India from descent into the dark era of the 1970s.
EXTRA-JUDICIAL KILLINGS IN UTTAR PRADESH:
Since the resurgence of ultra-nationalism in India, and the consequent electoral wins of the right-wing BJP government in Uttar Pradesh, concerns have been raised regarding rampant infringement of the rights of citizens under the pretext of national security.
Since March 2017, news reports suggest 8,472 instances of police firings have taken place, leading to the deaths of 146 men and bullet injuries to 3,302 more. Further, as per the NHRC report, the highest number of fake encounter cases between the years 2017 to 2020 were in Uttar Pradesh.
The unnecessary aggrandizement of achieving supposedly unthought of 'law and order' standards, the subsequent administrative grandstanding and the underplaying of the criminal justice system has drawn eyeballs from across the world towards the deteriorating rights' situation in India's most populous state.
Three civil society organizations – Youth for Human Rights Documentation, Citizens Against Hate and People's Watch, in a report titled 'Extinguishing Law and Life: Police Killings and Cover Up in the state of Uttar Pradesh, have studied 17 cases of alleged extrajudicial killings in the state, which took place between March 2017 and March 2018 and led to 18 people's deaths.
In all of these cases, the report has found glaring inconsistencies in the probe and a circumvention of due process.[5] The continuous abuse of the statutory recognition to the exception of self-defense in penal offences granting immunity from investigation and trial for public officials, makes it pertinent to put to test the viability of existing provisions in checking such arbitrariness.
SECTION 46 OF THE IPC – A LICENSE TO KILL?
SECTION 46(2): " If such person forcibly resists the endeavour to arrest him, or attempts to evade the arrest, such police officer or other person may use all means necessary to effect the arrest."
SECTION 46(3): " Nothing in this section gives a right to cause the death of a person who is not accused of an offence punishable with death or with imprisonment for life."
Section 46(2) gives powers to the law enforcement that include encounters in case of impeding the due process by the person to be arrested, while Section 46(3) places a limitation on this power under clause (2) by limiting its exercise only on people arrested for crimes that are punishable by life imprisonment or death sentence.
There is a fine line between performance of duty and extra-judicial abuse of such power. Several such instances have been noted when the infamous gangsters have been subjected to such instant justice in the state of Uttar Pradesh. In Om Prakash v State of Jharkhand, it was held that merely because an accused is an alleged criminal, the police officers cannot kill them in cold blood before attempting to arrest him with full vigor. Court declared encounters as "state-sponsored terrorism" [6] Further, in Nirmal Singh Kahlon v State of Punjab, it was held that Article 21 includes the right of an accused to have a fair trial, through a fair procedure and in accordance with the law.[7]
Similarly, the Armed Forces (Special Powers) Act provides with wide-ranging powers to the Armed Forces in respect of using lethal force in numerous instances and fails to produce safeguards just in case of excessive use of such powers, that eventually ends up in varied accounts of violations committed in areas where AFSPA is applied. However, with increase in awareness regarding extrajudicial excesses, there have been amendments in both substantive and procedural laws to minimize arbitrariness in governance.
WAY FORWARD
The protection from extrajudicial killings is guaranteed under Articles 14, 21 and 22 in Part III of the Constitution of India. Further, any act of the government beyond the constitutionally defined set-up is against the rule of law.
Awareness and citizen-civil society engagement can prove fruitful in checking the arbitrary killings by the government. One of the three important warnings of Dr. Ambedkar was to avoid hero-worship of political leaders for rule of law to prevail. Such blinding faith in leaders is responsible for the democratic backsliding of the nations.
Tacit approval by such demagogues is what augments arbitrariness in governance, the prime victim of which are ultimately the citizens. The youth of India must stand against every such force that infringes upon Fundamental Rights of citizens for vague reasons citing national security or public safety. For a just polity to exist, only the law must reign supreme.
---
REFERENCES:
[1]- Neha Sahgal, Jonathan Evans, Ariana Monique Salazar, Kelsey Jo Starr, Manolo Corichi (Religion in India: Tolerance and Segregation) Pew Research Center, June 29, 2021. (https://www.pewresearch.org/religion/2021/06/29/nationalism-and-politics/ )
[Mujib Mashal, Hari Kumar , Sameer Yasir ()Reporting from New Delhi. April 16, 2023]
[2]- LawTeacher. November 2013. Extra Judicial Punishments and Killings. [online]. Available from: https://www.lawteacher.net/free-law-essays/constitutional-law/extra-judicial-punishments-and-killings-constitutional-law-essay.php?vref=1 [Accessed 19 April 2023].
[3]- TRIAL International (https://trialinternational.org/topics-post/extrajudicial-executions/)
[4]- OMCT (https://www.omct.org/en/what-we-do/extrajudicial-killings)
[5]- [The Wire- Jahnavi Sen, The Wire ("Extrajudicial Killings in UP Being Covered Up, Even NHRC Flouting Norms: Report") 29th Oct, 2021; https://thewire.in/rights/extrajudicial-killings-in-up-being-covered-up-even-nhrc-flouting-norms-report
[6], [7]- [https://knowlaw.in/index.php/2022/05/30/section-46-crpc-a-license-to-kill/
Please follow and like us: