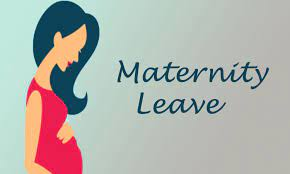 Article . Human RIghts
Denied Time for Motherhood: Examining the Violation of Women's Right to Pregnancy Leave
On May 21, 2023 by S. K Supraja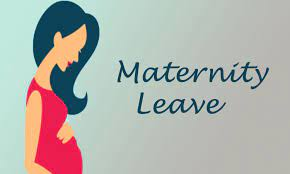 INTRODUCTION:
The denial of women's right to pregnancy leave is a grave infringement on their fundamental rights, casting a shadow over gender equality and women's autonomy.
This analysis delves into the profound consequences of depriving women of the time they need to nurture their health and bond with their newborns.
By highlighting the detrimental impact on both women's careers and the overall well-being of society, this examination urges a reevaluation of policies and practices to safeguard women's rights to maternity leave.
THE MATERNITY BENEFIT ACT, 1961
The Maternity Benefit Act, 1961 is an Indian legislation that protects and promotes women's rights in the workforce by providing maternity benefits. It applies to establishments with ten or more employees and covers aspects such as maternity leave and benefits. The act grants women a maximum of 26 weeks of maternity leave, including eight weeks before childbirth and up to 18 weeks after childbirth.
It allows for an additional 12 weeks of postnatal leave in cases of complications or multiple births. During maternity leave, the act ensures women receive maternity benefits, equivalent to their average daily wage. The responsibility for providing this benefit lies with the employer or appropriate authority.
The act prohibits the dismissal or termination of women during maternity leave and guarantees their right to return to work afterwards. It emphasizes that employers cannot discriminate against women due to pregnancy or maternity leave in matters of employment or promotion. Additionally, the act mandates establishments to have designated facilities for nursing mothers, granting them sufficient breaks for nursing their infants.
In conclusion, the Maternity Benefit Act, of 1961 is vital in protecting women's rights and well-being during pregnancy and childbirth. It aims to promote gender equality, prevent discrimination, and create a supportive environment that recognizes the significance of women as mothers. Section 21 of the Maternity Act, of 1961 plays a vital role in women's rights that deals with penalties for non-compliance by employers.
It states that any employer who fails to comply with the provisions of the act, such as denying maternity leave or maternity benefits, can be punished with imprisonment for up to 3 months, a fine of up to ₹5,000, or both. This section serves as a deterrent against violations and encourages employers to uphold the rights of women employees.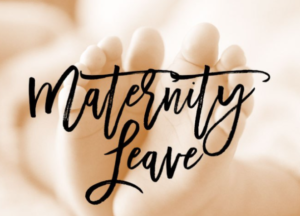 WHAT IF THE COMPANY IS NOT PAYING FOR MATERNITY LEAVE?
If a company is not paying for maternity leave as required by law or employment contracts, it can be considered a violation of the employee's rights. Here are a few of the steps that can be taken forward to solve the said issue are:
Review employment contracts or company policies: Check if the company has specific policies regarding maternity leave and payment during that period. Ensure that the company is not in breach of its own policies.
Consult labour laws: Familiarize yourself with the relevant labour laws in your jurisdiction that address maternity leave and payment requirements. Determine if the company is in violation of these laws.
Communicate with the employer: Bring the issue to the attention of the employer or human resources department. Document any discussions or correspondence regarding the matter.
Seek legal advice: If the employer refuses to address the issue or if you are unsatisfied with their response, consider consulting with an employment lawyer who specializes in labour law. They can provide guidance on the appropriate legal steps to take.
File a complaint: If all attempts to resolve the issue amicably fail, you may have the option to file a complaint with the relevant labour authorities or employment tribunal in your jurisdiction. Provide any supporting evidence or documentation to strengthen your case.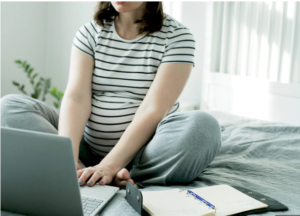 MAJOR LAWS RELATED TO MATERNITY LAW:
In India, there are several important laws related to maternity leave that aim to protect the rights of women in the workforce. Here are the key legislations:
The Maternity Benefit Act, 1961: This act provides maternity benefits to women employed in establishments with ten or more employees. It includes provisions for maternity leave, payment during the leave period, and safeguards against dismissal or discrimination on the basis of pregnancy or maternity leave.
The Employees' State Insurance (ESI) Act, 1948: Under this act, women who are covered under the ESI scheme are entitled to maternity benefits, including paid leave and medical expenses during pregnancy and childbirth.
The Sexual Harassment of Women at Workplace (Prevention, Prohibition, and Redressal) Act, 2013: While not specifically related to maternity leave, this act is crucial in protecting the rights of women in the workplace. It mandates the establishment of Internal Complaints Committees (ICCs) to address complaints of sexual harassment, ensuring a safe and conducive working environment for women.
The Code on Social Security, 2020: This comprehensive code consolidates various social security laws, including provisions related to maternity benefits. It aims to provide universal social security coverage, including maternity benefits, to all workers, including those in the informal sector.
These laws work together to ensure that women in India have access to maternity leave, monetary benefits, and protection against discrimination and harassment during their pregnancy and childbirth.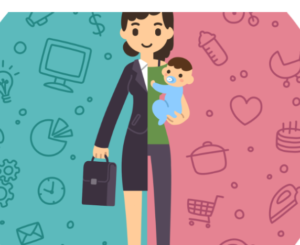 CONCLUSION
The violation of women's rights to pregnancy leave is a significant impediment to gender equality and women's autonomy. It is essential to recognize and address this issue to create a society that values and supports women throughout their journey of motherhood. By ensuring that women have access to adequate pregnancy leave, we not only uphold their fundamental rights but also foster a more just and inclusive world for all.
Please follow and like us:
You may also like
Calendar
June 2023
M
T
W
T
F
S
S
1
2
3
4
5
6
7
8
9
10
11
12
13
14
15
16
17
18
19
20
21
22
23
24
25
26
27
28
29
30