How Social are Social Media Trends?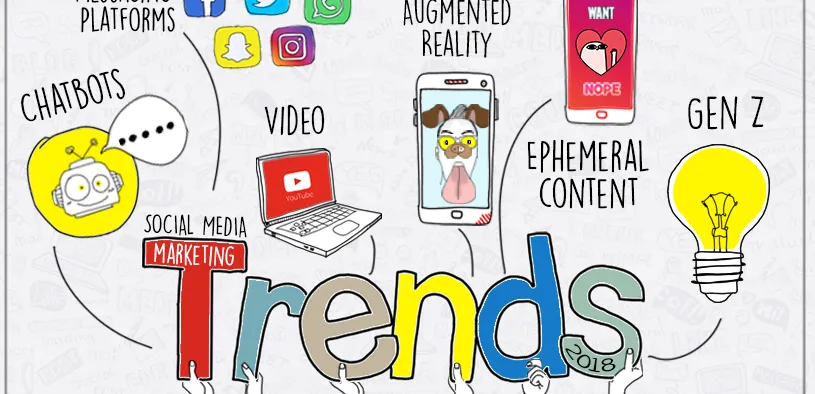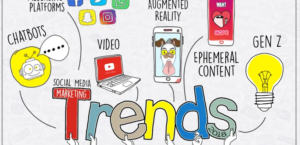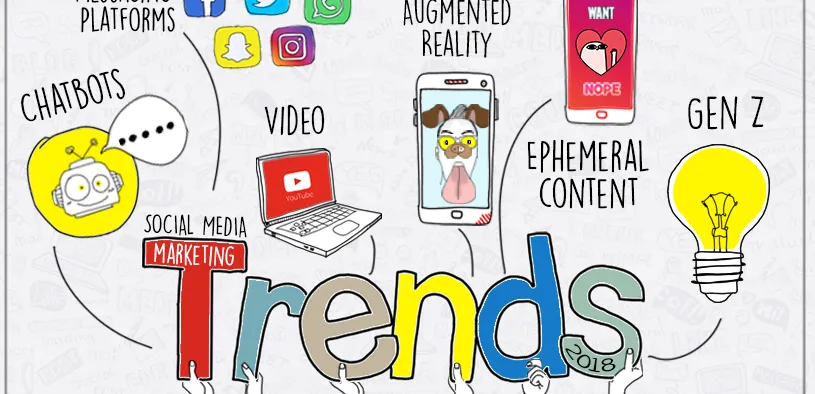 Social media plays a vital role in the lives of adolescents as well as youngsters and impacts both society and culture and is spreading widely enabling them to consume content virtually.
Social media also plays a role to control and influence the behaviour of the user. We cannot imagine the world of teenagers or youths in the absence of social media.
This advancement of globalization and modernization in social media platforms made the words "trend" and "viral" a category under 'fame' in the world of netizens and can make anyone famous star overnight.
A new breed of professionals emerges amid this hustle culture known as social media influencers who are smart individuals working from home to lure youngsters and encourage them to join the ranks of fame, money, and success.
These influencers keep and possess the power to affect and manipulate the purchasing decision of people. They also keep the ability to hold a niche depending on the number of followers with whom they are actively engaged through their content creation.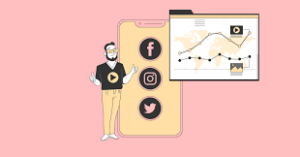 Though they are not marketing tools, they can collaborate with brands through paid partnerships or promotions because they are more likely social relationship assets that create a craze of trends and encourage viewers to buy the products they are promoting in their posts.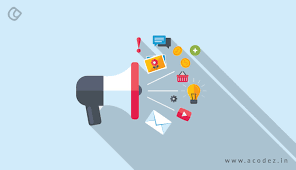 These influencers make regular posts on their social media handles to generate followers of enthusiastic people who view their trends and like their trends and content. According to the most recent statistics, the importance of social media has rapidly grown over the last decade indicating a 6.5% rise from the previous year which makes it 4.89 billion global social media users in 2023.
There are many types of influencers
Mega influencers- these are those individuals who gained a lot of popularity or say more than one million followers through its vast number of followers. These influencers and individuals are basically recognized as celebrities who have gained fame offline or online and earn per post.
Macro influencers- though a bit less than mega influencers, they are more accessible as marketers and they majorly comprise celebrities who failed to make it the big time or those who are successful online experts.
Micro-influencers are those groups of basic ordinary people who are a bit popular from their knowledge gained about some niche and they also have a good number of followers.
Nano influencers are group who have a small number of followers and are more likely to be a proverbial big fish in a pond.
To get fame and economy, there was a need for a better networking app since TikTok was banned by the Indian government and then came Instagram reels in limelight. To embody success, popularity and beauty, the influencers often aspire content where they showcase their luxurious lifestyle and products and are perceived as role models and trend setters.
A 'new trend' is introduced by the influencers and it goes with the flow as a craze among followers and users without any reason or meaning of the trend, for example, the 'two best friends in a room, they might kiss' or the trends related to waist walk does not make any sense.
Since youngsters and minors are the ones spending so much time on social media, the content of an influencer is very vital to be useful, healthy, informative, and not something that is useless or offensive.
The increase in the use of social media has increased its link to mental health issues like anxiety, self-doubt, depression, body image issues, and so on. Mukbang is another recent internet phenomenon gaining countless popularity where the host shows recordings of him/her eating a large amount of food on social media platforms and this has set a global trend.
Further many mukbang videos are now being labelled as ASMR. Through the New York Times, a dietician told- "The short-term health risks are physical discomfort, gastrointestinal distress, lethargy, and fatigue." She added that, in the long term, mukbangers may see weight gain, heart disease, and diabetes. For example, Nicokado, a famous mukbanger weighed 140 before he started with this video making and now he is struggling at 220 pounds.
Not only this, shooting reels video inside the metro or at the station has been a trend that caused havoc in the life of the normal public. We also get to see the filming of dance videos in public places and even in the middle of the road without considering the inconvenience caused.
To get popularity people do not even hesitate to create vulgar content and hide behind the mask of content creators and influencers. Breastfeeding which is a pious and adorable act is being used to get more likes and followers. Uncensored sexual content, foul language, dance moves, and whatnot are being used as a tool to gain fame.
Please follow and like us: