Bridging the Gap: Promoting Environmental Justice in India.
Introduction
India has a variety of environmental issues as a highly populated nation that is rapidly industrialising. Sadly, these difficulties frequently disproportionately impact marginalised communities, thereby escalating already-existing social inequities.
Environmental justice seeks to provide fair and equitable access to a clean and healthy environment for all, recognizing the need to redress this disparity. Even though India has made great strides towards promoting environmental justice, much work remains.
This essay explores the significance of closing the gap and provides a detailed framework for advancing environmental justice in India.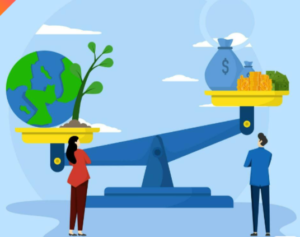 Understanding Environmental Justice
Regardless of socioeconomic status, caste, or gender, environmental justice refers to the equitable distribution of environmental benefits and liabilities across various communities. It emphasises that underrepresented groups frequently face the brunt of environmental deterioration, with increased exposure to pollutants, poor access to clean water and sanitation, and restricted involvement in environmental decision-making processes.
The Importance of Environmental Justice
Equality and human rights- Environmental justice maintains the ideals of equality and human rights by guaranteeing that everyone has the right to live in a clean and healthy environment, regardless of their social background. It aims to get rid of unfair practises that keep inequities in the environment alive.
Public health- Because of environmental risks, marginalised people frequently have significant health effects. By addressing the underlying causes of pollution and environmental degradation, we may protect public health and reduce health inequities.
Sustainability- ensuring environmental justice is crucial to ensuring sustainability. We can ensure that development is fair, inclusive, and sustainable, benefiting both the present and the generations to come, by involving all facets of society in environmental decision-making processes.
To accomplish justice and equity in environmental affairs, a number of topics related to environmental justice must be addressed. The environmental justice gap in India is a result of a number of significant problems that need immediate response.
Environmental dangers like air and water pollution, toxic waste sites, and industrial pollutants frequently place an undue weight on marginalised groups. These communities, which already struggle with social and economic issues, also have higher health risks and lower quality of life.
To provide equitable protection for all communities, it is imperative to address these uneven burdens. Access to appropriate sanitary facilities and clean water is a fundamental human right. However, it can be difficult for many marginalised people in India to get access to these crucial resources.
These communities are more susceptible to waterborne illnesses and health concerns because they have less access to safe drinking water and sanitary services. Construction projects, industrialization, and mining operations all cause the loss of land and resources for marginalised groups.
Their customary means of subsistence, cultural heritage, and social cohesion are all disrupted by this displacement. The implementation of relocation and rehabilitation procedures should include adequate remuneration and chances for affected communities to have sustainable livelihoods.
A holistic strategy that incorporates legislative changes, rule enforcement, community involvement, capacity building, and equitable resource distribution is needed to address these problems. India can create a more inclusive and sustainable future where everyone has equal access to a clean and healthy environment, regardless of their social background or economic standing, through supporting environmental justice.
Environmental Justice Promotion in India
Strengthening Environmental Regulations- India needs strong environmental regulations and efficient execution. To protect the rights of underrepresented communities, legislation governing waste management, pollution control, and the conservation of natural resources must be strictly enforced. To keep up with changing environmental concerns, regulations should also be reviewed and updated on a regular basis.
Increasing Access to Environmental Information- Promoting environmental justice depends heavily on transparency and information access. In order to reach as many people as possible, efforts should be made to communicate information regarding environmental policies, projects, and their potential effects.
To guarantee that information reaches marginalised areas, this entails utilising technological platforms, community involvement, and efficient communication routes.
Empowering Local Communities- It is crucial to involve local people in environmental decision-making processes. Environmental justice depends on their active involvement, particularly during the design and execution of projects that have an impact on their surroundings. Initiatives for building capacity should be launched to enable communities to express their worries and actively participate in environmental decision-making.
Encouraging Sustainable Livelihoods- Supporting sustainable livelihood options, such as eco-tourism, organic farming, and renewable energy projects, can help underserved communities by giving them access to the economy while also encouraging environmental sustainability.
Such efforts should be supported and encouraged by government policy, ensuring that they benefit the areas that need them the most.
Education and Awareness- Promotion of environmental education and awareness initiatives at all societal levels can enable people to comprehend and address environmental challenges. This entails educating people about their rights to the environment, promoting sustainable lifestyles, and cultivating environmental stewardship.
Environmental topics should be included in school curricula, and awareness campaigns should make use of media, social media, and neighbourhood outreach initiatives.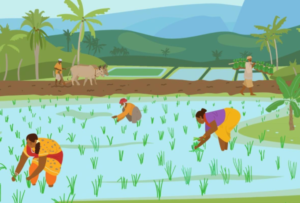 Challenges and the Way Forward
While environmental justice has been promoted in India, there are still a number of obstacles to overcome. The challenges include ineffective bureaucracy, poor regulation execution, and opposition from special interests.
Government agencies, civil society organisations, and the general public must work together to tackle these challenges. To close the gap and effectively promote environmental justice, collaborative partnerships between stakeholders, capacity building programmes to improve enforcement and monitoring, and the creation of inclusive policy frameworks are required.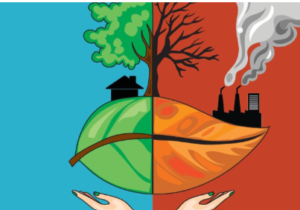 In Conclusion, bridging the gap and advancing environmental justice in India is essential for sustainable development as well as a question of justice and human rights. We can build a more just and environmentally sustainable future for everyone by addressing environmental disparities and supporting marginalised groups.
To create a cleaner, healthier, and more just India, people, organisations, and policymakers must all work together. India can pave the way for environmental justice, ensuring a better and more equitable future for all of its citizens, through comprehensive strategies focusing on strengthening regulations, improving access to information, empowering local communities, promoting sustainable livelihoods, and fostering education and awareness.
Please follow and like us: