Human Rights Violations in Pakistan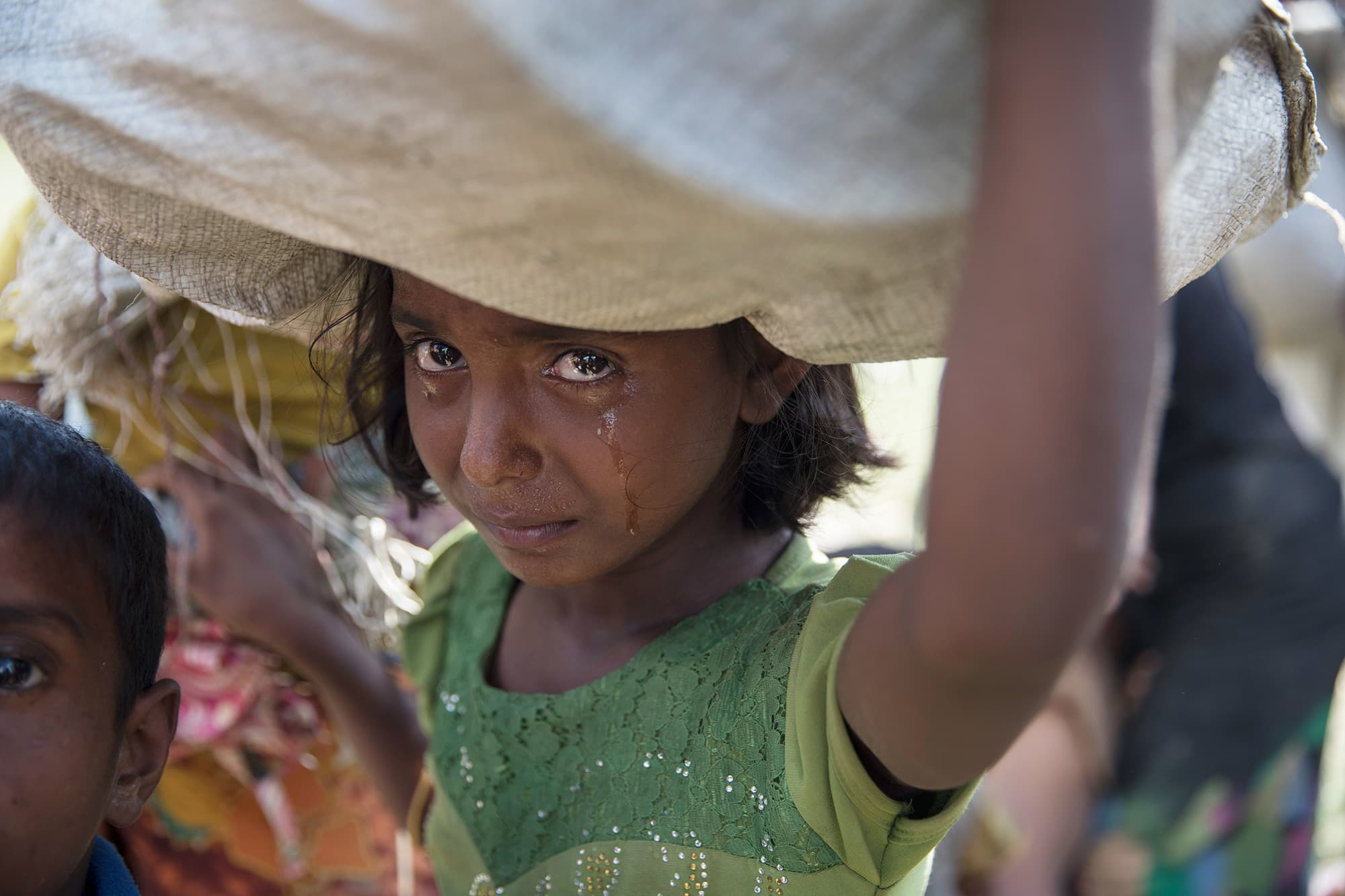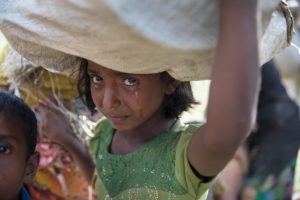 What Are Human Rights?
Human rights refer to the universal natural rights of human beings, or regardless of status, legal jurisdiction or other localities, such as race, nationality, and gender.
Human rights define the standards that guarantee a rational human life, the basic and minimum standards without which people cannot live with dignity.
Guarantees the growth and fulfilment of our existence. are "the foundation of freedom, justice and peace in the world".
Denial of human rights is not only a personal tragedy of an individual but also creates conditions of social and political unrest, violence and conflict between societies and nations.
Human rights should be adequate and appropriate to the basic needs of the people.
Awareness of our human rights creates a responsibility to promote and protect our dignity and that of others.
Human rights provide a framework for action where people are empowered to change their lives and society.
Four characteristics of human rights are:
– essential parts of our life, intrinsic.
– People have human rights whoever they are and wherever they are.
Indivisible – Human rights that everyone should enjoy in full.
Inalienable – cannot be taken away or transferred (but can be limited when its use violates the rights of others.
Three key documents regarding human rights:
Universal Declaration of Human Rights 1948.
International Covenant on Civil and Political Rights 1966.
International Covenant on Economic, Social and Cultural Rights 1966.
Civil and Political Rights:
Right to freedom of expression
Freedom of religion
Freedom of assembly and association
Freedom from violence
Equality under the law Social, economic and cultural rights:
Right to education
Employment and recreation
Right to enjoy at least respectable health services
Shelter and safe environment.
Human rights are inalienable:
They should not be taken away, except in specific situations and according to due process. For example, the right to liberty may be restricted if a person is found guilty of a crime by a court of law.
Human Right Violation in Pakistan:
Pakistan is a federal parliamentary republic. Pakistan Tehreek-e-Insaf in 2018 This party won the highest number of seats in the National Assembly in the general elections. Party chief Imran Khan became the prime minister. While independent observers
Noted the technical improvements in the Election Commission of Pakistan. Self-management of the polling process, observers, civil society organizations, And political parties expressed concern over pre-election interference by the military. and intelligence agencies that created an uneven playing field. Some
Political parties also alleged major irregularities on polling day. In most parts of the country, the primary responsibility for domestic security rests with the police.
Local police are under the jurisdiction of provincial governments. Paramilitary Organizations including Frontier Corps working in Balochistan and Khyber Pakhtunkhwa and former federally administered tribals are included. Rangers operating in the region as well as in Sindh and Punjab provide security. Services under the Ministry of Home Affairs. of the Frontier Corps
The main mission is to protect the Pakistan-Afghanistan border and core. Reports to the Ministry of Interior in times of peace and to the Army in times of conflict. The military is responsible for external security but plays a domestic role.
Security, including as the lead security agency in many areas of the former Federally Administered Tribal Areas. While the military and intelligence services Officially report to the civic authorities, they work independently and without.
Effective monitoring of citizens. Members of the security forces committed several crimes. Abuse according to national and international non-governmental organizations.
Important human rights issues include credible reports: illegal or arbitrary Killings, including extrajudicial killings by the government or its agents; forced forfeiture by the Government or its agents; Torture and cruel, inhumane trials,
or humiliating treatment or punishment by the government or its agents; Hard and deadly prison conditions; arbitrary detention; political prisoners;
Politically motivated retaliation against individuals in another country, including murder, kidnapping, or torture; arbitrary or unlawful interference with privacy; Support for the Taliban, a non-state armed militant group that recruits and employs child soldiers.
Strict restrictions, including violence on freedom of expression and media Against journalists, unjustified arrests and disappearances of journalists, censorship, and criminal defamation laws; There are severe restrictions on internet freedom. site blocking; Substantial interference with freedom of peaceful assembly and Freedom of association, including overly restrictive rules for operation
Non-governmental organizations and civil society organizations; Strict restrictions on religious freedom; restrictions on freedom of movement; Serious government corruption; lack of investigation and accountability for gender-based violence; Trafficking in Persons; Crimes involving violence or threats of violence.
Members of racial and ethnic minorities; Crimes involving violence or threats of violence against gay, lesbian, bisexual, transgender, male, or intersex individuals; Existence or use of laws criminalizing consensual same-sex behaviour among adults; Restrictions on workers' freedom of association; And the use of the worst form of child labour.
There was a lack of government accountability, and abuses, including corruption, Often go unpunished, fostering a culture of impunity among criminals.
Whether official or unofficial. Authorities rarely punish public officials. For reported human rights violations or acts of corruption.
Violence, abuse, and social and religious intolerance by militant organizations and Other non-state actors, local and foreign, participated in the culture of terrorist violence and human rights violations by lawless non-state actors.
Contributed to human rights issues, compared to terrorist violence last year. Attacks by terrorists and cross-border militants against civilians, soldiers, And the police killed hundreds. Military, police and law enforcement agencies
The agencies continued to carry out major operations against militants and terrorist groups. As of September 30, terrorist casualties were 495 against 506.
All deaths in 2020, according to the South Asia Terrorism Portal, a database Compiled by the Institute for Conflict, a public interest advocacy organization. Administration, which collects data on terrorism and small-scale warfare.
South Asia To Disappear
Incidents of kidnapping and forced disappearance of people took place across the country. Some officials of intelligence agencies, police and other security forces
The detainees were reportedly held incommunicado and refused to reveal their location. The official Missing Persons Commission reported that it had opened 8,100 and 5,853 cases of missing persons were solved during the year. July. Khyber Pakhtunkhwa Human Rights Defender Idris Khattak met. No contact with law enforcement from November 2019 to June 2020.
Authorities charged him under the Official Secrets Act of 1923, a British-era law. Which can result in long imprisonment or the death penalty. Whose job is Khatak?
Monitored human rights violations in former Federally Administered Tribes Areas (FATA), disappeared after his vehicle was intercepted by security agents in Khyber.
Pakhtun Khawa. Human rights organizations reported the disappearance or arrest of some officials.
Pashtun, Sindhi, and Baloch human rights activists, as well as Sindhi and Baloch Nationalists without reason or warrant. Some children were also detained.
Put pressure on your parents. Activists claimed that 500 Sindhis were missing, more than that. 50 went missing in 2021 alone. On August 26, the Sindh High Court ordered the law.
Enforcement agencies will recover all missing persons in Sindh by September 11. The lawyer of Sindh Rangers told the court that 1200 are missing. 900 people have recovered in the province. Sindh Police is also included in them. 298 in the last six months.
On June 26, Awami-affiliated political activist Sengar Nunari, The worker's party was abducted from their house in the Qamber Shahdadkot area of Sindh. of that, the relatives alleged that the Sindh Rangers in turn abducted them.
Activism against the encroachment of locally owned land.
Man is born free but he has to face many problems which ultimately rob him of his freedom and make him a slave. The worst form of slavery is the inability of people to think freely and rationally. This kind of slavery grows when people stop asking for their rights. No nation can prosper unless the basic rights of its citizens are ensured.
Various efforts have been made at the national and international levels to provide and protect basic human rights. However, many people in both developing and developed countries still lack them. Pakistan is not an exception to this.
After the right to quality education and employment, freedom of expression has also become a rare commodity while the Constitution of Pakistan guarantees the provision of equal rights.
The worst form of human rights violation in Pakistan is child abuse. According to private media reports, about 3,445 cases of child sexual abuse were registered in 2017.
The actual number is probably much higher, as child abuse is a sensitive issue that many parents are reluctant to report. This happens due to a lack of awareness among the public. This danger is increasing with each passing day.
However, if a case of child abuse comes to light, there are several commitments made by the concerned authorities to take appropriate measures to protect the children. Speeches are made to end this scourge.
But, after a few days, another similar incident takes place. Serious efforts are needed to eradicate this evil. This form of violation cannot be eradicated unless exemplary punishments are meted out to the perpetrators, so as to deter future ones.
Moreover, women are considered an integral part of any society. Equal participation of women is essential to take our country on the path of prosperity. Honour killing after domestic violence is another issue that needs to be tackled urgently. Moreover, the lack of employment and educational opportunities has paved the way for gender discrimination in our society.
It is believed that when a woman is educated, positive effects can be seen in that particular society. Unless Pakistani women are empowered, our country can never be prosperous. It is an alarming fact that the labour force participation of women in our country is about 22.7%.
Since the literacy rate of women is less than the literacy rate of men, women do not get equal employment opportunities. Many women are working for minimum wages. According to the Global Gender Gap Report (2017), Pakistan ranks second among 144 countries. It is the responsibility of our government to ensure the presence of women in educational institutions and workplaces.
Addressing the issue of gender inequality. It is a sad fact that many organizations prefer to hire men under the assumption that men are more capable and hardworking than women. Such prejudices deprive our women of their fundamental rights. Such factors show that human rights are deteriorating badly.
Moreover, in many parts of our country, freedom of expression is almost non-existent. If a particular group raises its voice for the rights of its people, it is less motivated. According to Article 19 of our constitution, every citizen has the right to express his opinion.
The sad state of this right is not hidden. Many times people are beaten or beaten for speaking out against the poor performance of authorities or institutions. Moreover, many human rights activists are still missing in many parts of our country.
Such situations intimidate other people and deprive them of their right to freedom of expression. Sometimes people do not hesitate to take the law into their own hands as proved by the murder of Mashal Khan. Often times situations arise when people are not allowed to think critically and analytically. Unfortunately, our education system is far behind the requirements of the modern era.
In our educational institutions, students are not encouraged to raise questions that need to be answered. Even if a teacher tries to teach his students to think independently and critically, he faces dire consequences. Learning is the main purpose of education, not the certificate.
Every educational institution must have various societies and platforms to give every student an opportunity to express their opinion. Such factors can reduce extremism, especially madrassas.
In short, the provision of human rights not only guarantees the peaceful coexistence of citizens but also guarantees the prosperity of the country. Pakistan cannot prosper until its citizens get all the basic rights irrespective of caste, colour, ethnicity and region. All policies should be focused on the people rather than the region. No one should be deprived of his rights. We have to accept this fact before we can imagine a better future.
Consumers face tough Ramadan as weekly inflation hits an all-time high of 46.65 per cent in Pakistan. Prices of most essential commodities have more than doubled since last year amid currency depreciation, and global price hikes Financial experts say food-price inflation is 'crushing' Pakistan's low-income citizens who now spend more to feed their families.
Pakistani consumers complain that they have been spending a large portion of their income on food items in recent months.
"I spend more than half of my salary to feed my family," said Mohammad Zeeshan, a private office worker. "Once I pay my house rent and utility bills etc., from the end of the month First all my income is gone."
"Inflation in food prices is crushing Pakistan's low-income citizens who spend more than half of their income to feed their families," he said. "Low agricultural productivity and the problem of regulated energy prices are the two main domestic drivers of inflation in our economy."
Some complain about a lack of administrative commitment to control the prices of food and other products, pointing out that the high prices charged by profiteers also hurt consumers.
Human Right Commission Pakistan:
They concluded a high-profile fact-finding mission to southern Punjab, comprising chairperson Hina Jilani, vice-chair Punjab Raja Ashraf, Council member Nazir Ahmed, and regional coordinator Faisal Tangwani.
The team notes that women in the tribal areas of Dera Ghazi Khan and Rajanpur are victims of harmful customs, karo kari and wani are still embedded in the fabric of their society – to the extent that even the Border Military Police does not provide protection afforded to victims. Furthermore, many women are denied the right to citizenship documents by their male family members and as a result, have no political voice.
The situation of religious minorities in the province is of particular concern: blasphemy laws are commonly used to intimidate Hindu and Christian families for land-grabbing purposes. Forced conversion is common: in one case brought to the team's attention, a landlord forcibly married the daughter of a Hindu tenant.
HRCP is concerned to learn that the District Vigilance Committees set up to monitor and report on the use of bonded labour are inactive. The Punjab Government's re-introduction of the advanced system by amending the Punjab Bonded Labor System (Abolition) Act, 1992 is regrettable and should be withdrawn immediately.
It is also very alarming that, according to the bonded labourers HRCP spoke to, they get a daily wage of PKR 800 while the minimum wage is PKR 1,300. Furthermore, workers in the power-loom industry are forced to work 16-hour days and have no recourse to social security or compensation in case of accidental death or injury.
Cholistan residents claim that their allotment applications for the land they have settled on for centuries are pending, with the army allegedly occupying a large portion of the land. In addition, acute water shortages and a lack of schools for residents need to be addressed.
The team also noted that lady health workers continue to struggle without adequate security during their work, often risking their lives in the line of duty and receiving negligible benefits to compensate them. HRCP is also deeply concerned to learn that cultivable land in Multan is being allotted to Defense Housing Associations and there are reports of harassment by local residents for refusing to sell.
HRCP urges the Punjab government to take serious notice of human rights violations in South Punjab and take concrete and transparent steps to improve the situation.
Please follow and like us: