The heading might make the readers confused as well as intrigued about how we can put communication skills in plants. It is very well said that if you water the plants with great affection and take due care they grow and bloom differently with pace.
But when one is seen talking to a plant, we often consider them crazy or out of their mind. In a research study, scientists try their best to work and all the possibilities of whether plants can communicate with each other or not.
Can plants make a sound like any other being such as an animal?
Can they show their emotions of hurt or happiness by creating any form of sound?
Well, they do emit ultrasonic waves of 20-100 kHz. Some study proves that a tobacco plant emitted almost 15 sounds after being cut from its roots.
According to researchers at Tel Aviv University, the grass, when cut, screams in a manner of speaking, that obviously cannot be heard by us. A new study also reveals did some plants' ultrasonic clicks which are audible do the human year under Life threatening stress authors Si that these findings can totally alter the way the thing and perception of the plant-kingdom.
The plant kingdom has been always considered nearly silent until now. It is suggested by many scientific researchers that we can learn a lot about the condition of plants by what it sounds like whether it needs water or is just stressed.
The research has been done basically on two plants, tobacco and tomatoes. When a Single stem of a tomato plant is cut it makes almost 25 ultrasonic screens. Similarly, 15 distress sounds are made by tobacco plants.
The new generation and youngsters are always keen to learn new things and are open to the latest experiments. The scientists tried putting microphones in plants, carried out several trials, and concluded that plants can make sounds depending on their needs.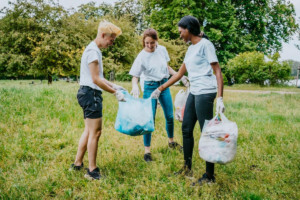 One possible basic damage that can be done by the sounds these plants make as claimed by the scientists, is, the ultrasonic waves of 100kHz when emitted has the probability of causing great damage to the biological tissues. So, when one keeps too many a plant near them, might be a bit anxious about its outcome.
With the advent of technology, there is a device called PlantWave which turns a plant's biorhythm into music. People nowadays even use the sound produced by various species of plants and soothing and calming effects during Yoga practises. A lot of them claim that when the plant is in its natural state it emits a soothing voice which can be converted into some or other sort of music.
When the scientists found out that plants make sounds by putting microphones on its stem, after studying it for too long now, they came to the basic conclusion emphasising the level of stress the plant undergoes during various phases of its growth.
They emit waves with a frequency which we, human beings cannot perceive without the assistance of some other source. Another point to be noted that the scientists discovered during this microphone experiment was how the plants react when left unbothered by any external force applied to them. under observation, the plant still emitted at least less than one sequel per hour.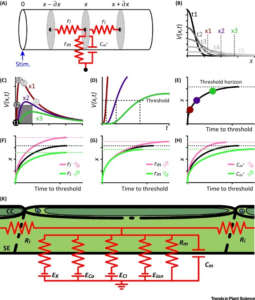 Through this research, they are also able to figure out the conditions such as cut intact or dry in plants. Some authors even cleaning that in the future tense profession of agriculture is going to be very much healthy and influenced by this very form of communication which the researchers up-to.
It can help the farmers to know the conditions of their plantation just by their screams. The whole concept might seem fanciful but a bit hard to digest that different species of plants can communicate with each other or hear what they are going through. But we never know what wonders can be done with the help of modified technology.
Please follow and like us: