Report on the US labour market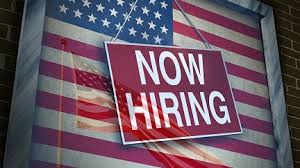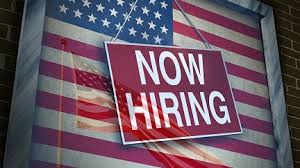 The US labour market is still strong, as seen by the 223,000 jobs gained in December 2022, following a downwardly revised growth of 256,000 jobs in November. Because of structural issues, such as restricted immigration and early retirements, among others, there is still a labour shortage. In-person services like health, social support, leisure, and hospitality continue to have strong demand for workers, which puts pressure on wages as people leave their positions in search of better prospects. The rate of layoffs is also still lower than it was before the outbreak. Average hourly earnings increased by 4.6 per cent annually in December, down from 4.8 per cent in November and from their 2022 top of 5.6 per cent set in March.
Although employment growth is still high, we do anticipate a slowdown in the labour market over the next few months. The labour demand appeared to be slowing down in December: An early sign of hiring, temporary help jobs have now decreased for five months running. Since the Fed keeps raising its target interest rates to manage inflation, which will severely affect labour demand, we predict a recession to begin in early 2023.
From 3.6 per cent in November to 3.5 per cent in December, the jobless rate decreased somewhat (a downward revision). With the US economy faltering, we anticipate that the jobless rate will increase to 4.5 per cent by the end of 2023. Although it increased slightly from 62.2 per cent in November to 62.3 per cent in December (an upward revision), the labour force participation rate for adults 16 and over is still one full percentage point below pre-pandemic levels. By the end of 2023, we anticipate the labour force participation rate to further decrease to 61.8 per cent.
Report Details
Construction (+28,000), leisure and hospitality (+67,000), and health care and social assistance (+74,400) all saw significant job growth in December. Jobs in manufacturing continued to expand slowly (+8,000), as customers' preferences for services over physical things continue to grow. Job losses in the non-durable goods sector (16,000) were somewhat offset by employment gains in the durable goods sector (+24,000). After experiencing job losses for four straight months, there were marginal job gains—when seasonally adjusted—in transportation and warehousing (+4,700). After several months of reductions, retail employment increased, but it is still growing at a slower rate, which is consistent with consumers' reduced demand for items.
With 4.5 million new employments added throughout the year, 2022 saw substantial job growth, particularly in the first half of the year. This was less than the 6.7 million jobs added in 2021, but it was still significantly more than the 2 million jobs added in 2019. Overall, over 2022, jobs in leisure and hospitality increased by 946,000, positions in health care and social assistance increased by 793,000, and jobs in professional and business services increased by 605,000.
For employers, the labour shortage continues to be a major problem. In the previous three years, about 2 million more employees than expected took early retirement. Among senior employees (55+), the labour force participation rate fell to 38.8% in December, 1.5 percentage points below the pre-pandemic level. There isn't a direct replacement available for these employees. In addition, an ageing population means that demand for healthcare and social assistance services will remain high. In the sector, there were 1.9 million employment opportunities, which is about one million more than before the outbreak.
There are a few indicators that the labour market is considered cooling. The quit rate (3%) is lower than the historic peak (3.4%), which was seen at the end of 2021, yet it is still relatively high. The percentage of layoffs (1%), however, did not increase. There is some evidence that the Fed's actions are influencing the labour market and reducing demand for workers in certain non-discretionary businesses. For the past five months, the number of positions in temporary help services has decreased, and the quit rate in the information sector—which comprises the majority of digital companies—and construction has returned to pre-pandemic levels. These adjustments might temporarily relieve these businesses' workforce shortages in 2023. But, labour demand may soon rebound once the Fed begins to loosen monetary policy—likely in 2024 after putting inflation under control—and worker shortages might resurface as the key issue for companies.
Please follow and like us: