Switzerland Beating Inflation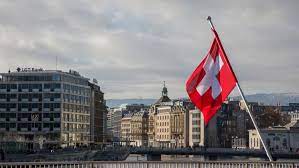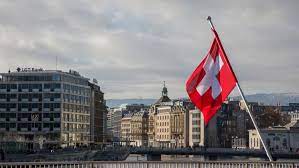 Switzerland has managed to keep its inflation rate under control through a combination of prudent monetary policy, sound fiscal policy, and a highly competitive economy.
Here are some of the key factors that have helped Switzerland keep inflation in check:
Independent Central Bank: The Swiss National Bank (SNB) is widely respected for its independence and competence. It has a clear mandate to maintain price stability, which means keeping inflation in check. To achieve this, the SNB uses a variety of monetary policy tools, including interest rate adjustments, currency interventions, and quantitative easing. The SNB's approach is based on a transparent and rules-based framework, which helps to anchor inflation expectations and maintain public trust in the central bank.
Fiscal Responsibility: Switzerland has a long-standing tradition of fiscal discipline, with a focus on balanced budgets and low levels of public debt. This helps to maintain investor confidence in the Swiss economy and keeps inflation expectations anchored. Additionally, Switzerland's federal system of government places strong constraints on government spending and borrowing, as cantons (states) are responsible for most public services and have their own budgets.
Strong Competition: Switzerland has a highly competitive economy, with many firms operating in markets that are open to international competition. This helps to keep prices in check, as firms are forced to keep costs low in order to remain competitive. Switzerland's small size and high level of economic specialization have also fostered a culture of innovation and efficiency, which has helped to keep productivity growth high and inflation low.
Strong Currency: The Swiss franc is considered a safe-haven currency, which means that it tends to appreciate during times of economic uncertainty. A strong currency helps to keep import prices low, which helps to keep inflation in check. Additionally, the SNB has a history of intervening in currency markets to prevent excessive appreciation or depreciation of the Swiss franc, which can disrupt the economy and create inflationary pressures.
Consensus-Based Politics: Switzerland's political system is based on consensus and compromise, which helps to ensure that major policy decisions are widely accepted and implemented effectively. This helps to maintain stability and prevent social unrest, which can create inflationary pressures. Additionally, Switzerland has a strong tradition of social partnership, where business, labour, and government work together to solve problems and promote economic growth.
In summary, Switzerland's success in beating inflation is due to a combination of factors, including an independent and competent central bank, fiscal discipline, a highly competitive economy, a strong currency, and a consensus-based political system. These factors have helped to maintain stability, promote growth, and keep inflation in check, which has made Switzerland a model for other countries to follow.
Please follow and like us: