No Safety for the Saviours: Murder of a Doctor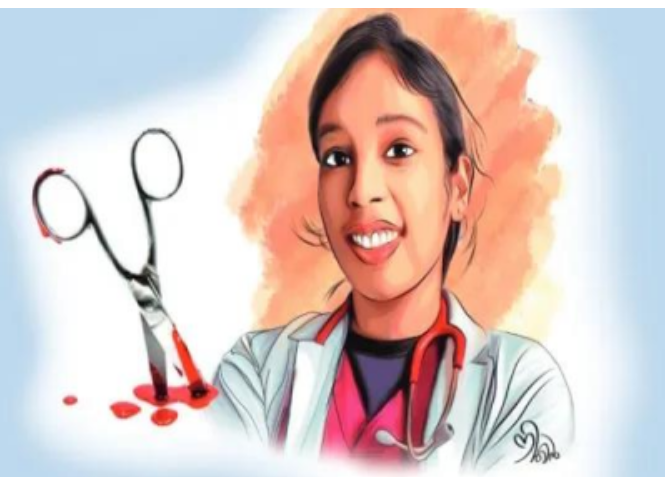 INTRODUCTION:
If white turns red then our lives will be at risk. Life of every person is very valuable and according to me, life of the doctors who are saviours of our lives is much more valuable. Murder is a killing of another person unlawfully without any valid justification.
Accused in the murder cases will definitely get punished if proven guilty but still we can't bring back the lives of victims. By punishing we just get justice but we can never bring back the lives of victims and we can't fill their space in their families.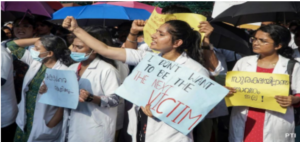 El Salvador has highest homicide rate in the world. Approximately 82 people were murdered in a day across India in 2022. This murders can be take place in the context of love affairs, dowry, communal violence, gang rivalry, and robbery etc. In present context we are going to study about murder of a doctor in Kerala on 10 May 2023.
CASE STUDY ON MURDER OF DR. VANDANA DAS:
DR. Vandana Das was a 25-year-old house surgeon working at Kottarakkara taluk hospital in Kollam in Kerala. she done her MBBS from Azeezia medical college in Kollam and doing her house surgeon course at taluk hospital.
She was stabbed during her duty hours with surgical scissors by her patient who was brought by police for treatment of his injured legs. Later Vandana was taken to private hospital in Kottarakkara and then to Thiruvananthapuram. But unfortunately, doctors couldn't save her. The accused was Sandeep, an upper primary school teacher near Kundara in Kollam.
He was brought to hospital at 4.30 AM. He has reported history of alcoholism and substance abuse. According to FIR, he first stabbed DR. Vandana and then injured other people but according to eye witnesses he first injured police and other people and then he attacked Vandana. He attacked everyone who came in front of him and no one could go near him intially.
Police and some other persons present there were also wounded badly. DR. Vandana was stabbed by Sandeep multiple times. She has six serious stabbed wounds on neck, chest, abdomen, spinal cord, and head.
One of the reason for not taking immediate action to save Vandana was the new medico legal procedure which means police will not present during the treatment of a person whoever it is. According to this procedure police should present outside the treatment room.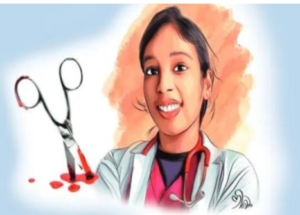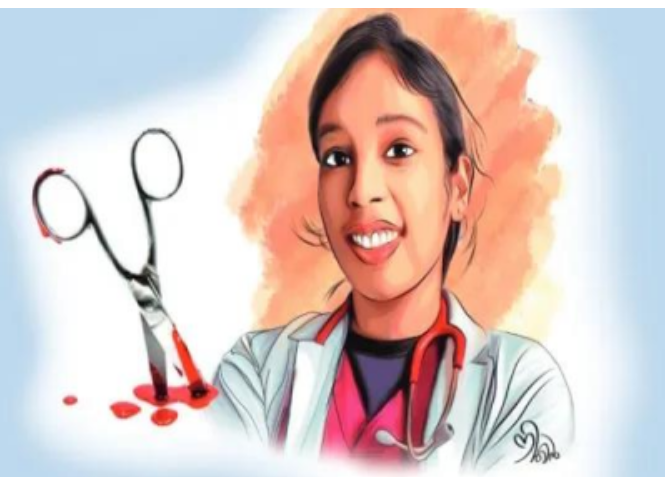 Chief minister of Kerala, Health minister and Governor went to Hospital to pay tribute to Vandana. Immediately after murder, the doctors of both private and government hospital started protests in the state. Students of MBBS and other house surgeons in large number came to streets and took up the protests demanding justice for Vandana and safety for doctors.
MEDICO LEGAL PROCEDURE:
There will be particular procedure to take a person to hospital by police or from police custody. And there will be different procedures for different types of treatments like procedures will be different for rape victims, injury cases, drunkards, and suicide cases etc.
Each will have different medico legal procedure. In the context of murder case of DR. Vandana, the accused came to hospital with an injury case along with police. In injury cases first, the person will be given treatment and then they will examine and record all the injuries properly.
Later there will be proper documentation and this documentation should include injury type of weapon, manner and duration of injury. During this process, police who brings the person to hospital should stay outside the treatment room.
In some cases if patient attacks doctors then action will be taken lately by police as they will be not present during treatment of the person. It prevents police from taking action immediately.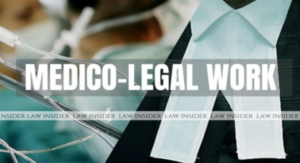 CONCLUSION:
Saviours are suffering for the safety. They are getting justice by punishing the accused but any further action is not taking place to prevent such type of murders in future. Many doctors are doing protests for asking to prevent such homicide of doctors. Doctors are the one who saves lives of people but now their lives have no security. Hence there is no safety for the saviours.
---
REFERENCES:
https://www.thehindu.com/news/national/average-82-murders-a-day-11-kidnappings-abduction-every hour-in-india-in-2021-ncrb data/article65833404.ece#:~:text=An%20average%20of%2082%20people,Records%20Bureau%20(N CRB)%20report
https://www.onmanorama.com/news/kerala/2023/05/10/doctors-strike-in-kerala-house-surgeon stabbed-to-death-in-kollam-hospital.html
Please follow and like us: