Tiktok may have more bad news coming in the United States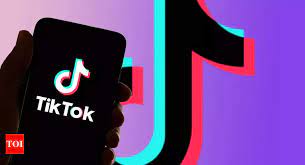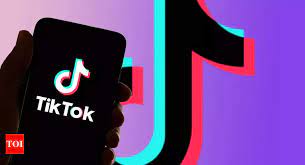 TikTok one of the popular social media app has been under scrutiny by the United States government since 2019 with concerns about national security and data privacy. The app which is owned by the Chinese company ByteDance has faced several challenges in America including a possible ban by the Trump administration and a forced sale to American companies. Now Tiktok may have more bad news coming its way in the United States as the Biden government has reportedly put the app's sale to US companies on hold and is considering a new approach to address national security concerns.
The primary concern of the US government is that Tiktok could be used by the Chinese government to collect sensitive data on American citizens. This concern is not unfounded as the Chinese government has a history of using technology companies to gather information on their citizens and even on citizens of other countries. In response to these concerns, the concerned administration issued an executive order in August 2020 which would have banned Tiktok from the US unless it was sold to an American company. However, the order was blocked by a federal judge and the sale was put on hold. Now with the Biden administration in the power, there has been a shift in approach towards the issue of Tiktok's national security concerns. Rather than forcing a sale, the administration is reportedly considering a more nuanced approach which would involve a review of the app's data security practices and its user data.
This particular approach could lead to increased scrutiny of Tiktok and potentially new regulations on how it collects and handles user data. This could be bad news for the app as its success is largely built on its ability to collect and analyze user data to provide a personalized experience. In addition to national security concerns, Tiktok has also faced criticism for its content moderation policies. The app has been accused of allowing harmful and offensive content to spread and of censoring content that is critical of the Chinese government. This has also led to calls for increased regulation of the app's content moderation policies and even for a boycott of the app by some users. If the US government were to take action on this front it could have a significant impact on the app's user base and overall success. Moreover, it is worth noting that Tiktok has already made some changes to address these concerns. In 2020, the app introduced a new content moderation policy which included stricter guidelines on hate speech and misinformation.
However, these changes have not been enough to satisfy some critics who argue that the app still has a long way to go in terms of content moderation and user privacy. Yet the future of Tiktok in America is uncertain while the app has a large and dedicated user base. It is facing increased scrutiny and potential regulation from the US government. This could lead to significant changes for the app and may even threaten its continued success in the American market. For now, Tiktok remains a popular and influential platform with millions of users around the world. However, as the app continues to face challenges in the US and elsewhere it remains to be seen how long it can maintain its position as a dominant force in the social media landscape.
Moreover, the United States House Foreign Affairs Committee has approved the DATA Act which aims to discourage American technological rivals after banning Tiktok on federally owned devices. This legislation introduced by Chairman Michael McCaul could potentially give President Joe Biden the power to ban Tiktok and other Chinese-owned apps. The bill received unanimous support from Republicans on the panel while all Democrats voted against it. However, the bill still needs to go through the senate and the house before it becomes law. Although it is unclear if President Biden will support this measure as Tiktok has already been banned on government-issued devices and in some state governments as well.
Please follow and like us: