Chinese Investment Risk in the Arctic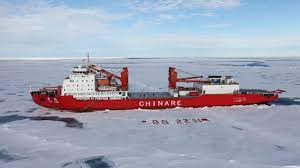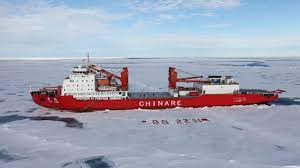 Chinese investment in companies and real estate in the High North may be related to the
Communist country's espionage and influence operations targeted the Arctic, according to Norway's internal intelligence service.
NATO member state with a border with Russia, which reflects growing Nordic fear about
Chinese dominance. Last year, Sanna Marin, the prime minister of Finland, issued a
caution on Europe's technological reliance on China, and Danish intelligence services have
noted China's expanding Arctic operations.
In the High North, China "will strive to acquire or develop enterprises on strategically
positioned lands. The national intelligence and security service of Norway stated in its
annual risk assessment, which was released on Monday.
While "not necessarily illegal," such activities may aim for the same objectives as illegal
ones, like acquiring access to critical technology, it was stated.
Ever since the military invasion of Ukraine in February of the last year, meetings of the Arctic
Council, an eight-nation intergovernmental organization that includes the US and its current
chair Russia, has been put on hold. China, which is a member of the council with the status
of an observer, views the Arctic as a path to Europe.
In the year 2018, China published its Artic policy for the first time. China has increased
its focus from scientific research to economic activities. It is considered China's strategy to
increase foreign policy which is called the 'Belt and Road Initiative which aims at linking
China and Europe via the Arctic Ocean. China is calling it an Artic state who is still a non- Artic
state but just a stakeholder.
China has done foreign direct investments i.e., FDI and foreign portfolio investments i.e., FPI.
China's first motive towards the Artic was only science-based. Its main focus was on research
but now everything has changed it is considering itself a silk route to Europe for its economic
benefits.
The perception that China's participation in the Arctic is growing and concerning is fueled by
a number of its particularly contentious investment endeavors, including Greenland
airport project and the land purchase proposal in Iceland. A growing number of analysts,
politicians and journalists have expressed concern about China's real goals in the Arctic
behind its investment efforts.
In 2019, Mike Pompeo, who was then the US secretary of state, fiercely questioned China's
true goals in the Arctic and forewarned of the potential debt trap and other risks brought on
by China's investments in the region, including corruption, economic damage, and
militarization.
There is no doubt that attracting ethical foreign investment can accelerate the economic and
societal development of the Arctic, but for the Arctic states and local communities,
evaluating investment proposals from Chinese private enterprises presents a significant
challenge due to the lack of transparency surrounding investment information and
the ambiguity surrounding the relationship between the China's government and Chinese private enterprises in China.
Please follow and like us: