Unveiling Sudan's 2023 Conflict: Unravelling Paths to Stability and Reconciliation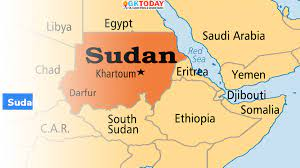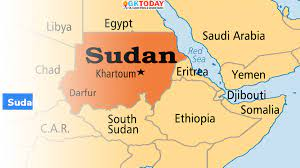 Introduction:
Sudan, a nation rich in history and cultural diversity, faces yet another challenging chapter in its journey. In 2023, Sudan finds itself at a critical juncture, grappling with conflict and uncertainty.
It is crucial to delve into the underlying causes, involved parties, and potential avenues for peace and reconciliation. This article aims to decode Sudan's 2023 conflict, shedding light on its root causes, key stakeholders, and prospects for stability and reconciliation.
Historical Context:
Understanding Sudan's current conflict requires acknowledging the historical backdrop that has shaped the nation. Sudan has endured internal strife, including the Darfur conflict and the subsequent secession of South Sudan. These conflicts have inflicted deep wounds on the nation, leaving a lasting impact on its socio-political landscape and contributing to the ongoing tensions.
Root Causes of the 2023 Conflict:
The 2023 conflict in Sudan arises from a combination of factors, including political power struggles, economic challenges, and social grievances. Since the ousting of former President Omar al-Bashir, Sudan's transitional government has encountered significant obstacles in achieving stability and implementing democratic reforms. Disputes over power-sharing, resource allocation, and the inclusion of marginalized regions have fueled tensions within the government and among various factions.
Key Players and Dynamics: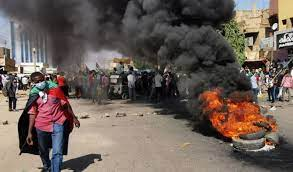 The conflict involves multiple stakeholders with varying interests. The transitional government, comprising both civilian and military leaders, grapples with the challenges of guiding Sudan toward democratic governance. Numerous armed groups and militias, particularly in regions like Darfur and South Kordofan, assert their influence and demand recognition. Tribal rivalries and historical grievances further complicate the conflict dynamics.
International Engagement and Influence:
The international community plays a pivotal role in Sudan's pursuit of stability and reconciliation. Regional organizations like the African Union and the Arab League have actively mediated talks between conflicting parties.
Additionally, international partners and donors offer crucial support for humanitarian efforts and development initiatives. However, managing competing interests and ensuring a coordinated approach among external actors remains a significant challenge.
The Role of Civil Society: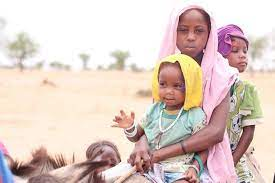 In Sudan's 2023 conflict, the role of civil society organizations and grassroots movements cannot be overlooked. These groups have been instrumental in advocating for peace, human rights, and social justice. They provide a platform for marginalized voices, amplify their concerns, and promote dialogue among conflicting parties.
Civil society's active involvement in peacebuilding initiatives and their ability to bridge divides within communities can contribute significantly to stability and reconciliation efforts. Recognizing and supporting the crucial role of civil society in Sudan is essential for achieving lasting peace and fostering a resilient society.
Pathways to Stability and Reconciliation:
Attaining stability and reconciliation in Sudan necessitates a comprehensive and inclusive approach. The following steps can contribute to resolving the conflict:
a) Dialogue and Negotiations: Facilitating meaningful dialogue among the transitional government, armed groups, and marginalized communities is imperative. Engaging in comprehensive peace talks, addressing grievances, and working towards power-sharing agreements are integral to any reconciliation process.
b) Economic Reforms: Addressing underlying economic challenges is pivotal in preventing further conflict. Ensuring equitable resource distribution, improving infrastructure, and implementing sustainable development policies can help alleviate grievances related to poverty and inequality.
c) Transitional Justice: Establishing mechanisms for transitional justice is crucial for healing wounds and promoting reconciliation. This involves addressing human rights abuses, providing reparations, and holding individuals accountable for their actions during the conflict.
d) International Support: The international community must continue to provide support to Sudan in its quest for stability. Financial aid, capacity building, and technical assistance are critical for implementing reforms and rebuilding institutions.
Conclusion:
Sudan's 2023 conflict stands as a defining moment in its history. Unravelling the root causes, understanding the dynamics, and exploring potential pathways to stability and reconciliation is fundamental to shaping a brighter future.
By fostering inclusive dialogue, addressing economic challenges, promoting transitional justice, and receiving international support, Sudan can overcome the current turmoil and pave the way for lasting peace and prosperity. It is imperative for all stakeholders, both domestically and internationally, to unite behind Sudan's quest for stability and actively contribute to its journey towards reconciliation.
Please follow and like us: