USA's military intervention in war-torn Somalia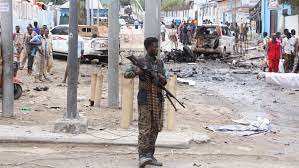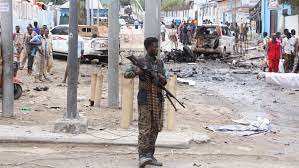 It all began by the end of 2000 when the United States of America (USA) started supporting Somalia's Federal Government to arm Somalia against terrorism. Counter-terrorism measures in the form of airstrikes, training of Somalis, and providing intelligence reached their peak under the regimes of Barack Obama and Donald Trump. In 2020, Donald Trump announced the withdrawal of American troops but in May 2022, on request from the Pentagon President Biden reinstated soldiers in Somalia. Till today the war against terrorism is on in Somalia under the auspices of the USA.
Recently, it was a day of graduation for 346 recruits to the Somali Commando Unit, who have been extensively trained by the State Department. The advisory role here was played by the U.S. Special Operations Forces and the training received the backing of American air strength. In August 2022, a Somali unit 'Danab' launched multiple attacks against 'Al Shabaab', an Islamist terrorist group. Al Shabaab is considered the deadliest offshoot of Al Qaeda. Danab successfully registered a high number of victories against Al Shabaab. The morale and fighting spirit of Somali army recruits is on high due to these victories and they appear more dedicated than they were in the past.
WHY SADNESS LOOMED OVER THE CEREMONY?
In a war, the side suffering the least casualties is termed victorious. But casualties are suffered by both sides. Graduated recruits could not celebrate their victory since many of those recruits were required to occupy places wherein two Danab battalions were decimated by the Al Shabaab in January. A total of 100 Somali brave hearts were either killed or injured in combat.
SOMALIAN OFFICIALS ASK FOR MORE ACCESS TO AMERICAN ARSENAL
After a deadly attack by Al Shabaab in January 2023 in the Somalian state of Galmudug, Somalian officials requested more American weapons and renewed their appeal to Washington to conduct more drone strikes. The request has not received any concrete response from the Biden government and it seems it does not want to commit to more military aid.
HOW SOMALIA'S PRESIDENT IS HANDLING THE SITUATION?
Somalia's President Hassan Sheikh Mohamud has proclaimed an all-out war against Al Shabaab. He has vowed to put a tight noose on Al Shabaab's money supply. Further, he is working to restrict their reach geographically. Intelligence officials in Somalia have prepared an estimation of statistics relating to Al Shabaab. The report says that Al Shabaab has around 7,000 to 12,000 member terrorists and it is estimated to have an annual income of around 120 million dollars. The intelligence report has also revealed that the estimated income mentioned in the report is inclusive of extortions by Al Shabaab against civilians.
USA IN SOMALIA – AN ADVISORY ROLE
It is imperative to mention here that the role of the US in Somalia presently is advisory. The American trainers only advise and assist Somali army recruits rather than engaging in full-fledged unilateral counterterrorism measures. The good news as per American and Somali officials is that they have successfully reclaimed many areas of Somalia which were earlier under the control of terrorists. Some other officials have also warned that the destination of peace is still far-flung.
It seems, to the war against terrorism is perhaps a never-ending duel, claiming large numbers of innocent lives, leaving terrorists with not an ounce of remorse for claiming lives. The complete annihilation of those terrorists who take innocent lives is perhaps not possible. As heart-wrenching, as it sounds, it seems soldiers' lives would always be in peril.
Please follow and like us: