ZOOM SECURES PAN- INDIA TELECOM LICENSE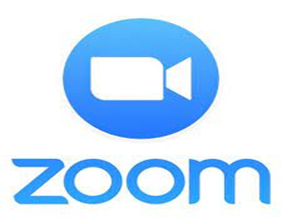 ZOOM COMMUNICATIONS

Zoom, is a video-telephone software designed by Zoom Video Communications. The original author of Zoom Communications is Eric Yuan. It was initially released 11 years ago, on 12 October 2011. It can be operated on Android 5 and above, Windows 7 and above, OS X Mavericks and above, iOS 8 and above, ChromeOS, and Linux. It is available in 15 different languages and offers features such as Videoconferencing, VoIP, and instant messaging. Its head-quarter is situated in San Jose, California.
On 21st August 2012, a beta version of it was initially released and it could host up to 15 participants. The 1.0 version was released on 25th January 2013. The number of participants was increased to 25 in this version. Zoom acquired one million users by May 2013.

During the COVID-19 outbreak, the number of users increased drastically for remote work and distance learning. In the year 2020, it had 500 million downloads all over the world. The application is easy to download and can be installed from the Application store on any given device.
After signing up, the user can create instant meetings, share screens, change the virtual background, and even chat during the meetings. The latest version of it allows about 100 participants with a 40–minute time limit per meeting, which can be increased using paid subscriptions.
THE PAN INDIA TELECOM LICENSE

The Pan India Telecom License enables a telecommunications company to operate across the entirety of India in all 22 telecom circles. It is also known as the Unified Access Service (UAS) License and is issued by the Department of Telecommunications (DoT) in India.
The term "telecom circle" describes a region in India where a telecom operator offers telecom services. In India, there are 22 telecom circles, each of which is run by a different telecom provider that has been granted permission by the Department of Telecommunications (DoT) to do business there.

Although each circle has its telecom provider, some of the major providers are present in several circles thanks to their subsidiaries or partnerships. India's telecom services, including the activities of telecom operators inside each circle, are governed by the Telecom Regulatory Authority of India (TRAI).
It takes time and effort to get a Pan India Telecom License.
One has to meet a lot of technical and financial criteria and get security clearances. A Pan India Telecom License is only held by a small number of Indian businesses, including major companies like Airtel, Vodafone Idea, and Reliance Jio.

Using the license, a company can offer a wide range of telecom services, including vocal and cloud services, nationwide. For the telecom company to keep the license, it must follow the DoT's rules and regulations.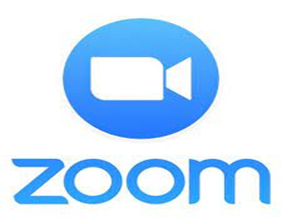 ZOOM PHONE SERVICE

A cloud-based phone system called Zoom Phone is offered by Zoom Video Communications Inc. It is a component of the Zoom unified communications platform, which also offers chat, webinars, and video conferencing.

Instead of utilizing traditional phone lines, Zoom Phone enables users to make and receive calls, send and receive text messages, and conduct conference calls. It may be viewed using the Zoom app on a smartphone or tablet and is intended to be simple to use.

Caller ID, voicemail, caller routing, call forwarding, and call recording are just a few of the features available on Zoom Phone. To transition between different modes, it also integrates with other Zoom products including Zoom Meetings, Zoom Chat, and Zoom Rooms.

PBX SERVICE

A commercial phone system called Zoom PBX is also offered by the company. Through a single platform, this private branch exchange (PBX) service enables businesses to manage both internal and external communications.

Businesses can establish a virtual phone system using its PBX that can manage incoming and outgoing calls, voicemail, call routing, and other functions usually found in conventional PBX systems. It makes sense for firms with scattered or remote staff since it leverages internet-based technologies to enable remote collaboration.

Call routing, activate-attendant, call waiting, call forwarding, call recording, and call analytics are some of it's PBX's standout features.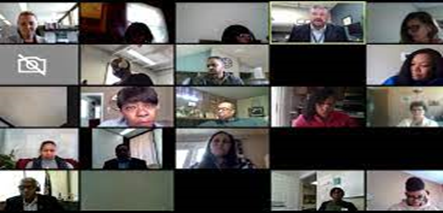 PAN-INDIA TELECOM LICENSE

On 3rd May 2023, it acquired the pan – India license. The corporation thinks that with the help of these licenses, the company will be able to offer Zoom Phone, ZVC's cloud PBX services to the various corporations that are situated in India. It is planning to work with partners across India in the future.

The company already has partnerships with international telecommunications companies countries and regions and provides cloud PBX service along with phone number calling plans in 47 territories. According to a statement from the company, Zoom Phone has experienced remarkable growth, growing more than 100% year over year across the globe in the year 2023 and crossing 5.5 million chairs in the fourth quarter.

It's General Manager and Head, of India and SAARC Region, Sameer Raje believes that with the help of Zoom Phone, Indian companies and multinational corporations can promote versatile work environments, encourage greater employee assistance programs, and improve customer satisfaction.
Please follow and like us: