After a brief stint of 11 months at Samaa Tv, Anchorperson and Journalist Mansoor Ali Khan has tendered his resignation.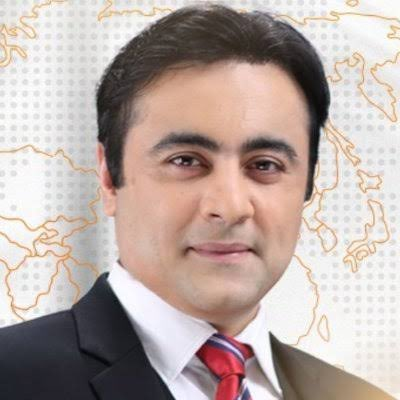 Mansoor Ali Khan, an anchorperson and journalist who worked at Samaa Tv for 11 months, has resigned from his position. The reason for his resignation is said to be the pressure he faced from Samaa's management regarding the leak of an interview with Maryam Nawaz.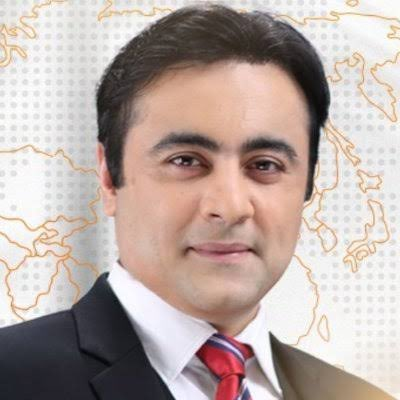 Mansoor Ali Khan is a well-known figure in the Pakistani media industry and has worked for several prominent news organizations over the course of his career. His resignation from Samaa Tv is likely to be seen as a significant loss for the network.
Mansoor Ali Khan's resignation from Samaa Tv has sparked discussions about the state of press freedom in Pakistan. Some journalists and media experts have expressed concern that the pressure put on Khan by Samaa's management reflects a broader trend of media censorship in the country.
Pakistan has a long history of government control over the media, with state authorities often using various tactics to influence news coverage and limit dissent. In recent years, however, journalists and media outlets have faced increased pressure from both the government and powerful political figures.
Maryam Nawaz is a prominent Pakistani politician and the daughter of former Prime Minister Nawaz Sharif. The leaked interview reportedly contained controversial remarks made by Maryam Nawaz, which led to a backlash from her supporters and critics alike.
The case of Maryam Nawaz's interview is just one example of this trend. In 2018, several prominent news organizations, including Geo Tv and Dawn, were temporarily banned by Pakistan's media regulatory authority for allegedly airing "anti-state" content. The ban was widely criticized by journalists and human rights organizations, who argued that it represented a serious threat to press freedom in the country.
Despite these challenges, many journalists and media outlets in Pakistan continue to operate and report on critical issues, often at great personal risk. Mansoor Ali Khan himself has been a vocal advocate for media freedom, and his resignation from Samaa Tv is likely to be seen as a sign of the growing pressures facing journalists in the country.
In his resignation letter, Khan thanked his colleagues at Samaa and expressed his hope that the network would continue to uphold journalistic ethics and standards. He also called for greater support for independent media in Pakistan, saying that "the freedom of the press is the foundation of any democratic society."
Khan's resignation has also sparked discussions about the role of media personalities in shaping public opinion and political discourse in Pakistan. As an anchorperson, Khan was known for his outspoken views and his willingness to challenge powerful figures on controversial issues. Some commentators have suggested that his departure from Samaa Tv may have wider implications for the network's editorial direction and political stance.
It is not clear at this time what specific actions Samaa's management took against Mansoor Ali Khan or why they believed he was responsible for the leak. However, the incident appears to have been a source of tension between the journalist and the network for some time.
At the same time, however, other observers have pointed out that media personalities like Khan can also perpetuate harmful stereotypes and narratives, particularly when it comes to issues like gender and ethnicity. They argue that journalists and media outlets have a responsibility to promote diversity and inclusion in their coverage and to avoid perpetuating harmful stereotypes or biases.
Overall, the resignation of Mansoor Ali Khan from Samaa Tv highlights the complex challenges facing journalists and media outlets in Pakistan today. While there are concerns about the state of press freedom and the growing pressures on journalists to self-censor, there are also opportunities for independent voices to challenge the status quo and promote greater accountability and transparency in the country's political system.
As the media landscape in Pakistan continues to evolve, it will be important to continue to support and advocate for the rights of journalists and media professionals and to promote a diverse and inclusive media environment that reflects the needs and perspectives of all members of society
Please follow and like us: