733 One Stop Centre across country,300 more to come up.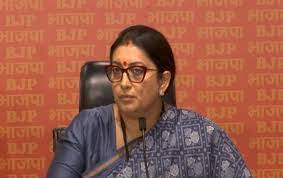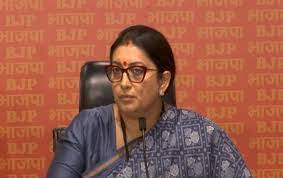 What is the One Stop Center Scheme?
This is a Centrally Sponsored Ministry of Child and Women Development (MWCD) Scheme, a sub-scheme of National Mission for Empowerment of Women Scheme, brought about in order to address the issue of violence against women.
One Stop Centers
Under the direction of the Government of India all States and Union Territory Administrations have taken up the initiative to set up One Stop Centers for women who are affected by violence. The first phase of the establishment of the One Stop Centers are funded with financial support from the Government of India via the Nirbhaya Fund.
These centers are to aid those women who face physical, sexual, psychological, emotional and economic abuse in settings of household, workplace, community, private and public spaces, etc. They are entitled to the services and are facilitated with the support and services of the centers irrespective of race, caste, age, marital status, educational status, etc.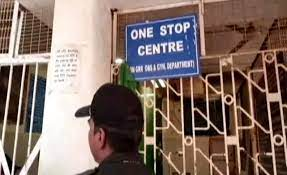 Specialized services are made available to any woman who reaches out or are referred to the One Stop Centers in connection with cases of sexual harassment, sexual assault, honor related crimes, witch-hunting, acid attack, domestic abuse, trafficking etc.
The One Stop Centers are equipped with the 181 helpline and other existing helpline numbers through which the women affected by the various forms of violence maybe referred to the centers through these helplines.
The range of integrated services provided by a One Stop Center includes transportation, medical assistance, legal aid, temporary shelter if required, psychological counselling, etc. Ideally, these centers would be located within a hospital, in an available accommodation or even a constructed one and requires about three hundred square meters of land.
The Union Ministers Statements
According to Smriti Irani, the Union Minister and Senior BJP leader, the Government has set up as many as seven hundred and thirty-three one stop centers across the country so far and has sanctioned a budget in order to set up at least another three hundred more such centers for the purpose of women security.
Smriti Irani addressed this matter before the media at the BJP headquarters in New Delhi. As highlighted by Ms. Irani, in efforts of the centers in the past nine years, there are thirty-four helplines currently running in the country, working for the welfare of women.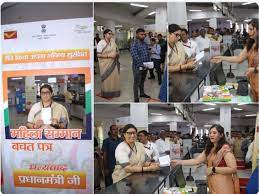 An Anganwadi Center is a kind of mother and child care center initiative set up across India as a part of the Integrated Child Development Services Scheme. These Centers have been further strengthened throughout the country and all centers have been linked via smartphones.
A total of eleven lakh smartphones have been distributed among Anganwadi workers, so far. More than nine crore beneficiaries are taking advantage of an application known as the Poshan Tracker which provides an over-view of the Anganwadi services rendered by the Anganwadi workers, all activities of the Anganwadi centers, complete management of pregnant women, lactating mothers and children under the age of six.
A massive number of women as far high as three crore thirty-two lakh women have received rupees thirteen thousand and six hundred and fifty crores among them in their bank accounts through Direct Benefit Transfer (DBT), under the Pradhan Mantri Matru Vandana Yojana.
More than seven hundred and eighty anti-human trafficking units are functioning in the country, district wise and one thousand and twenty-three Fast-Track courts have been set up by the Government of India, for immediate dispensing of Justice and four hundred and eighteen of these courts have been exclusively set up to deal with Protection of Children from Sexual Offences (POCSO) related cases.
Ms. Irani allegedly informed the media that there were no efforts at all from the previous Congress government in the trajectory of women's safety as opposed to the NDA Government which has upraised projects worth twelve thousand crores with the view of women's security, including the Nirbhaya Fund.
Please follow and like us: