Al-Shabab strikes again: 54 Ugandan Soldiers assassinated in Somalia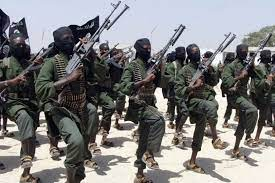 Backdrop Of the Event
On June 3rd, 2023, Uganda's President Yoweri Museveni stated that 54 Ugandan peacekeepers were killed in an attack by al-Shabab in Somalia. The militants targeted a military base in which African Union peacekeepers were housed.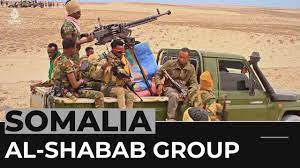 Al-Shabab, which is affiliated with al-Qaeda, has been responsible for multiple high-profile attacks in recent years. The group seeks to overthrow the Somali government and establish its own rule. Al-Shabab has previously targeted Ugandan peacekeepers and civilian citizens in Somalia, claiming that the country is part of an "occupied Muslim territory".
The African Union has been supporting Somalia's government in its fight against al-Shabab since 2007. The peacekeeping mission, known as AMISOM, includes troops from several African countries. This attack is the deadliest on African Union peacekeepers in Somalia. The Ugandan President expressed condolences to the families of the slain soldiers.
Origin and Evolution of Al-Shabab
Al-Shabab is an Islamist extremist group based in East Africa, primarily operating in Somalia. Its origins can be traced back to the early 2000s, amidst the power vacuum and political instability that followed the collapse of the Siad Barre regime in Somalia in 1991. The group emerged as a radicalized wing of the Islamic Courts Union (ICU), a group of Sharia courts that aimed to establish law and order in Somalia.
The ICU gained control over much of southern Somalia in 2006, but their rule was short-lived. Ethiopian forces, with the support of the Transitional Federal Government of Somalia, intervened and ousted the ICU from power. Following their defeat, the radical elements within the ICU regrouped and formed Al-Shabab, which means "The Youth" in Arabic. The group began an insurgency against the Ethiopian forces and the Somali government, utilizing guerrilla tactics and suicide bombings.
Al-Shabab attracted disenchanted youth, exploiting their grievances over the presence of foreign troops, corruption, and marginalization. Over time, Al-Shabab evolved both in terms of its goals and methods. Initially, the group focused on establishing an Islamic state governed by a strict interpretation of Sharia law in Somalia. However, it gradually expanded its ambitions beyond Somalia's borders and adopted a transnational jihadist agenda, aligning itself with Al-Qaeda in 2012.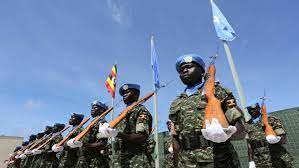 Al-Shabab's tactics became increasingly brutal and indiscriminate, including suicide bombings, assassinations, and large-scale attacks targeting civilians, government officials, and African Union peacekeeping forces. The group also resorted to extortion, piracy, and other criminal activities to finance its operations. Despite facing military offensives by regional forces, such as the African Union Mission in Somalia (AMISOM) and the Somali National Army, Al-Shabab has proven resilient.
It has exploited the weak governance structures and socioeconomic challenges in Somalia, particularly in rural areas, to maintain a presence and exert influence. Furthermore, Al-Shabab has used propaganda and social media to recruit fighters, disseminate its ideology, and inspire lone-wolf attacks abroad. It has attracted foreign fighters from various countries, including neighbouring Kenya and Ethiopia, as well as from the Somali diaspora.
The international community has been engaged in efforts to counter Al-Shabab. This has included supporting the Somali government, strengthening security cooperation among regional states, and implementing initiatives to promote stability, governance, and development in Somalia. Nevertheless, the group continues to pose a significant security threat in the region, requiring sustained efforts to address the underlying causes of its emergence and radicalization.
African Union Transition Mission in Somalia (ATMIS), which has 22,000 troops, has been assisting Somalia's federal government in its war against al-Shabab since 2022 when it replaced the AU Mission in Somalia (AMISOM).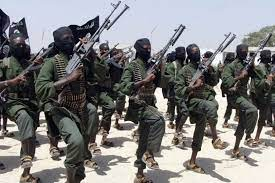 Similarities in the M.O. Of Al-Shabab and Boko Haram
Al-Shabab and Boko Haram are two prominent extremist groups operating in different regions of Africa, but they share some similarities:
1. Islamist Extremism: Both Al-Shabab and Boko Haram are Islamist extremist groups that seek to establish strict interpretations of Sharia law in their respective regions. They perceive Western influences as a threat to their ideologies and aim to create Islamic states governed by their extremist beliefs.
2. Insurgency and Terrorism: Both groups engage in insurgent tactics and employ terrorism as a means to achieve their objectives. They carry out attacks targeting civilians, government institutions, security forces, and international targets. Their tactics include suicide bombings, kidnappings, assassinations, and other acts of violence.
3. Ideological Affiliations: Both Al-Shabab and Boko Haram have expressed allegiance to Al-Qaeda. Although their relationships with Al-Qaeda have varied over time, the groups have sought guidance, support, and recognition from the global jihadist network.
4. Regional Threats: Both groups pose significant security threats to their respective regions. Al-Shabab primarily operates in Somalia and has conducted attacks in neighbouring countries such as Kenya. Boko Haram operates in northeastern Nigeria, with its activities spilling over into neighbouring countries like Cameroon, Chad, and Niger.
5. Recruitment and Radicalization: Both groups actively recruit fighters, particularly among disaffected youth and marginalized communities. They exploit socio-economic grievances, political instability, and lack of opportunities to attract new members. They also use propaganda, including social media, to disseminate their extremist ideologies and inspire sympathizers.
6. Funding and Criminal Activities: Both groups engage in criminal activities, such as extortion, kidnapping for ransom, and involvement in illicit trade, to finance their operations. They take advantage of weak governance structures, porous borders, and local grievances to sustain their financial resources.
7. Impacts on Education: Both Al-Shabab and Boko Haram have targeted educational institutions and students. They have attacked schools, abducted students, and targeted teachers, aiming to undermine education and enforce their extremist ideologies.
It is important to note that while there are similarities between these groups, there are also distinct differences in their operational strategies, regional dynamics, and ideological nuances. Understanding these similarities and differences is crucial for formulating effective strategies to counter their influence and address the root causes of their emergence.
Plausible Measures to Take Down Al-Shabab
Shutting down Al-Shabab is a complex task that requires a comprehensive approach involving various measures. Here are some plausible strategies that could be implemented:
1. Enhance Security Cooperation: Strengthen cooperation among regional states, such as Somalia, Kenya, Ethiopia, and Djibouti, to coordinate intelligence sharing, joint military operations, and border security. This can help disrupt Al-Shabab's cross-border movements and limit its operational capabilities.
2. Capacity Building: Provide training, equipment, and logistical support to the Somali National Army and African Union Mission in Somalia (AMISOM) forces. Building the capacity of local security forces is crucial for them to effectively counter Al-Shabab and maintain law and order in areas reclaimed from the group.
3. Counterterrorism Intelligence: Improve intelligence gathering and analysis capabilities to identify and track Al-Shabab's leadership, financing networks, and recruitment channels. Sharing intelligence with international partners can aid in dismantling the group's global support networks.
4. Community Engagement and Counter Radicalization: Develop community-led programs that address the socio-economic grievances and political marginalization that drive individuals to join Al-Shabab. Empowering local communities, providing education, vocational training, and economic opportunities can help undermine the group's appeal.
5. Disrupt Financing: Collaborate with international partners to track and disrupt Al-Shabab's financing networks, including their involvement in illicit activities such as charcoal smuggling, piracy, and extortion. Cutting off their financial resources weakens their operational capabilities.
6. Counter-Propaganda and Online Recruitment: Implement counter-narrative campaigns to challenge Al-Shabab's extremist ideology and propaganda. Utilize social media platforms and other digital channels to promote alternative narratives and raise awareness about the true nature of the group.
7. Regional Diplomacy: Engage neighbouring countries and regional organizations in diplomatic efforts to address the root causes of instability in Somalia, including political reconciliation, state-building, and promoting good governance. Regional cooperation can help create a conducive environment for stability and disrupt Al-Shabab's regional support.
8. Addressing the Humanitarian Crisis: Alleviate the humanitarian crisis in Somalia by providing aid and assistance to vulnerable populations. Addressing poverty, food insecurity, and lack of access to basic services can help reduce the vulnerabilities that make communities susceptible to Al-Shabab's influence.
9. International Support: Ensure sustained international support, both financial and political, to address the long-term challenges of Somalia. This includes supporting state-building efforts, promoting inclusive governance, and providing development assistance to enhance stability and address the underlying factors that fuel extremism.
It is important to note that these measures need to be implemented in a coordinated and sustained manner, with the involvement of regional and international actors, while also considering the specific context and dynamics within Somalia.
Eradication of Al-Shabab: The Only Way Forward
The eradication of Al-Shabab is crucial for the prosperity of Somalia and Africa. Al-Shabab's activities have brought instability, and insecurity, and hindered socio-economic development in Somalia. Their attacks on civilians, government institutions, and peacekeeping forces have caused loss of life, displacement, and disrupted essential services.
By eliminating Al-Shabab, stability can be restored, enabling the delivery of humanitarian aid and creating an environment conducive to economic growth. Additionally, Al-Shabab's presence impedes foreign investment, hampers infrastructure development, and perpetuates poverty in Somalia. Eliminating the group would attract investment, promote job creation, improve livelihoods, and reduce poverty. Moreover, Al-Shabab's transnational connections pose a threat to regional security and the broader African continent.
By eradicating the group, the risk of cross-border attacks, recruitment, and the spread of extremist ideologies would be significantly reduced. This would foster regional stability, and cooperation, and contribute to the overall prosperity of Africa.
Please follow and like us: