AMULYA: A FLAGBEARER FOR HUMAN RIGHTS
Can you manage your life?
She replied..well, that's ok! I can lead my own life
Have you heard anywhere that an 11-year-old girl saying these words? If not, then listen to an analogous scrutiny of Amulya's life…
Amulya is an 11-year-old girl living in Dharmavaram. Till she was 9 years of her age she was living with her parents along with 2 sisters. She uses to go to work along with her parents and due to their parent's financial problems, they couldn't let her child to go school.
Most of the time Amulya asked her parents if she wants to study and simultaneously work so that her parents can get some money and may rid of financial problems. She was still 9 years old but she is a girl having a strong desire, to work hard. At that age itself, she went to work on construction sites, sometimes selling fruits.
One day, she went to a nearby shop to buy a nice pair of chappals but she was not allowed to enter inside of the shop due to her dressing sense…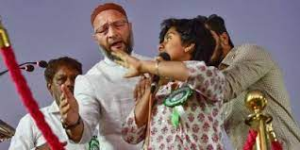 She questioned them, this is my own money and why are you not letting me inside the shop?
They said that she is not allowed because seeing her dressing scene might be the shop business and customers may not come to buy their products. She was upset and went home.
After some weeks their parents said to Amulya that,
Dear Amulya, we have one important work and we need to go to another place right now. She said yes and she is so excited as she is going to a new place. She went to the city and was very happy to see new people, a new city. It's already being 7 o clock and Amulya fell asleep. She was laying down on her mother's shoulder.
Suddenly,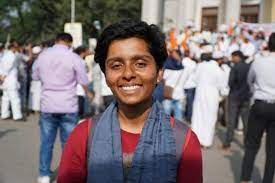 The next day, Amulya was in the same place as her parents left her and went back.
The people nearby her saw Amulya but no one couldn't come to help. The same day 6 pm in the evening, she was sitting near the footpath and some drunk men came to her and started harassing and bullying her.
She don't know what to do but eventually, some people who are pursuing b.tech saw that girl and went to help her. The drunken men immediately went away. Again the students wanted to help that girl so they asked her where is she from.
She replied that she didn't know where she is and she said that her parents left her away. After a lot of investigation, the cops said that her parents don't want to take her home because they are very unstable financially and couldn't feed her. She joined an orphanage with the help of some people. But she faced a lot of problems in her life at a very small age itself.
A nine years old girl faced a lot of problems at a small age itself. She didn't get proper education, food, shelter, or many other things. Sometimes her human rights were also violated. As we know, human rights are those moral rights that are morally important and very basic in nature.it is the moral right of the highest order. all people are entitled to these human rights without any discrimination. Human rights can of civil rights, political rights, and social, cultural, and as well as economic rights. Some of the great authors like DR. Justice Durg Das Basu, and Subash C Kashyap well defined human rights violations in society.
Human rights are inalienable, essential, and very necessary. As in the Amulya story, she needs the right to education, a basic fundamental human right as per article 26 (1) in the Indian constitution. But due to less support among the people in society, she couldn't study. She asked many people to give her at least financial support so that she can go to study. But politically as far as the point of societal view also no one came to her to help.
YES…. We all know that she is just 9 years old but she was very mature-minded. She couldn't stop fighting for her life. Now she is 17 years old completed her 12th standard with the highest grades. She was a brave and dynamic girl pursuing her graduation course in one of the prestigious colleges in India. She is a motivational speaker and guided the students very well.
Not only Amulya's life but also most people till now facing a lot of problems, issues, and challenges. Their basic rights were getting violated. Human rights like the Right to social security, Protection of life and personal liberty, Protection from slavery and forced labour, Right to a proper social order, and Right to education and still many of the human rights were getting violated and people are facing a lot of problems as they couldn't get any help from the societal view of point as well as the ruling party.
A girl like Amulya was left by her parents but also led her own life without any regrets. She is mentally and physically strong enough to face problems in her life. Even though her parents know about her present life, she decided to manage her own life and liberty without her parent's support.
To be noticed. Be brave and strong said Amulya to everyone who is facing these problems. Protect human rights because violation of human rights threat for society and may be analogous scrutiny for future generations.
Please follow and like us: