Article . current affairs
DOHA DIAMOND LEAGUE HIGHLIGHTS THE DIAMOND LEAGUE.
On May 7, 2023 by SK MD TAUHID
World Athletics, the world's governing organization for athletics, annually hosts a series of elite
international track and field championships known as the Diamond League. It comprises 14
competitions that are held all over the world and includes some of the best athletes in the world
participating in different athletic events.

The 14 Diamond League competitions are dispersed across the athletics season, which runs from May
to September. Cities throughout the world, including Doha, host the events.
The Golden League, which had been the top track and field competition for more than a decade, was
replaced in 2010 by the Diamond League. To offer a variety of contests for both athletes and
spectators, the Diamond League implemented a new competition concept with each event having a
core set of specialties and alternating activities.

To showcase the best athletes in the world, the Diamond League competitions include a variety of
track and field disciplines, such as sprints, marathons, throws, and jumps.
DOHA DIAMOND LEAGUE
An annual international athletic tournament called the Doha Diamond League is held in Doha, Qatar.
It is one of the 14 tournaments that constitute the World Athletics' Diamond League series and is
renowned for showcasing some of the best athletes in the world taking part in a variety of track and
field disciplines.

The Doha Diamond League has produced several iconic events and performances throughout the
years, including runs that broke world records, nail-biting complete and, individual records. The
event's stunning opening ceremony, which showcases traditional music, dancing, and culture from
Qatar, is another highlight of the celebration.
Fans may follow their favorite athletes and watch some of the top sporting achievements because the
tournament is live-streamed on television and internet platforms. One of the most prominent track and
field competitions in the world, the Doha Diamond League draws a sizable crowd of sports fans and
aficionados from all over the world.
The tournament usually takes place in Doha's cutting-edge Khalifa International Stadium in late April
or early May. The stadium is an ideal location for holding top-tier athletics contests since it has world-
class amenities including a 400-metre track and a variety of field event facilities.

JAVELIN THROW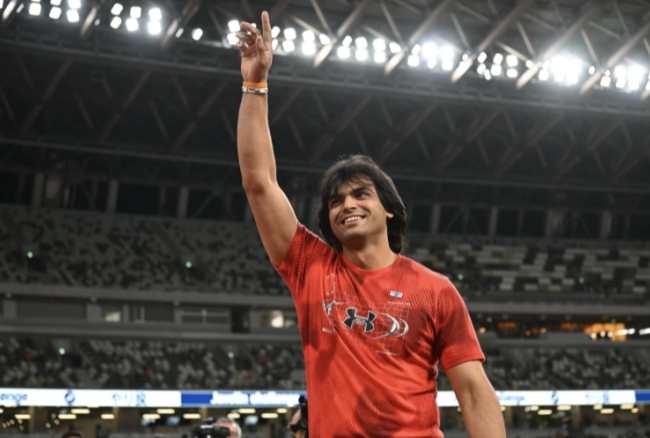 Neeraj Chopra won the Doha Diamond League 2023 championship, giving his season a great start.
With a best throw of 88.67 meters, the Olympic champion edged off opponents Jakub Vadlejch and
Anderson Peters to claim the top spot 1
The 88.67-meter throw by Chopra, 25, ranks fourth highest in his career. He successfully recorded the
effort on his first try. In his second outing at the Qatar Sports Club, the throw put him in the lead and
was sufficient for him to seal the victory. With a throw of 87.43 meters on his debut try in the Doha
Diamond League back in 2018, he came in fourth place.

In his fifth and sixth tries, he was able to complete 84.37m and 85.62m. In addition, after winning in
Lausanne last year, this is his second success in a Diamond League competition. Neeraj with an all-
time best of 89.94m, was unable to keep up the pace of his initial try, only managing to hurl the spear
as far as 86.04m and then 85.47m. 2
At the Doha Diamond League last year, Anderson Peters and Vadlejch both achieved throws of more
than 90 meters. This time, nonetheless, it was different because not a single throw of 90 meters or
longer was recorded.
TRIPLE JUMP MEN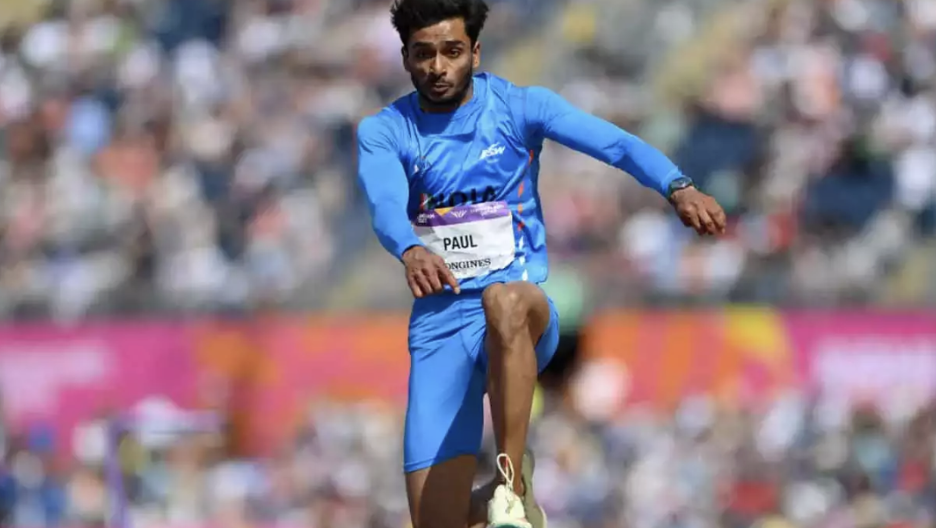 Eldhose Paul, a triple jumper from India, placed 10th in his first Diamond League competition. On
Thursday, May 4, 2023, at the Qatar Sports Club, the triple jumper finished his league run with a best
leap of 15.84 m after three tries.
Paul, who won the men's triple jump gold at the 2022 Commonwealth Games, had ended 10th with a
dismal leap of 15.84m in his debut Diamond League outing. His personal best is 16.99 meters. Pedro
Pichardo of Portugal, an Olympic champion from Tokyo, won the competition with the best leap of
17.91 meters.
Please follow and like us:
You may also like
Calendar
June 2023
M
T
W
T
F
S
S
1
2
3
4
5
6
7
8
9
10
11
12
13
14
15
16
17
18
19
20
21
22
23
24
25
26
27
28
29
30